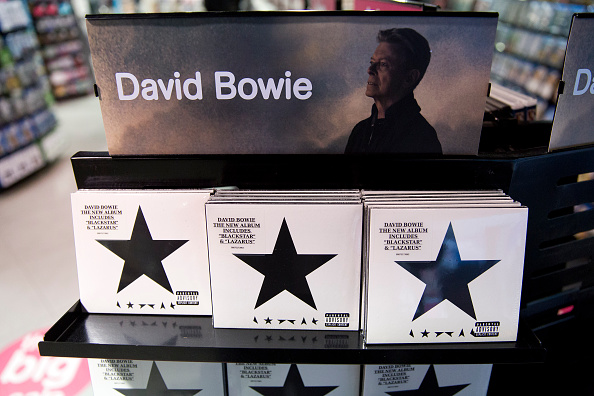 The art for David Bowie's last album before his death, Blackstar, will now be available for use by the public for free. In a post on Facebook, Jonathan Barnbrook (the graphic designer who created the imagery) said: "In the spirit of openness and in remembrance of David we are releasing the artwork elements of his last album ★ (Blackstar) to download here free under a Creative Commons NonCommercial-ShareAlike licence. That means you can make t-shirts for yourself, use them for tattoos, put them up in your house to remember David by and adapt them too."
A statue at Oxford University of Cecil Rhodes, who was once Prime Minister of South Africa's Cape Colony, will remain part of the facade of Oriel College. A heated debate has raged between students, faculty and alumni for the past several months over the statue's central placement on campus and Rhodes' legacy as a figure of Britain's colonial past.
Former president of Phillips auction, Michael McGinnis, will become a partner at Mnuchin gallery beginning March 1. Mr. McGinnis left Phillips in November.
The Art Institute of Chicago has announced James Rondeau as its next president and director. Mr. Rondeau is being promoted to the top position after serving as a curator of contemporary art at the museum for almost 20 years.
Switzerland's culture ministry is putting 2 million Swiss francs toward uncovering Nazi-looted art in the country's museum collections.
Orazio Gentileschi's Baroque masterpiece Danaë sold for $30.5 million at Sotheby's in New York during Thursday evening's Master Paintings sale. The painting was snapped up by Los Angeles' J. Paul Getty Museum.
The Wall Street Journal's Kelly Crow reports the the art market is entering its "cooling-off period," and that winter sales in London will come with "thinner catalogues" and more conservative estimates than we've seen in the past several seasons.