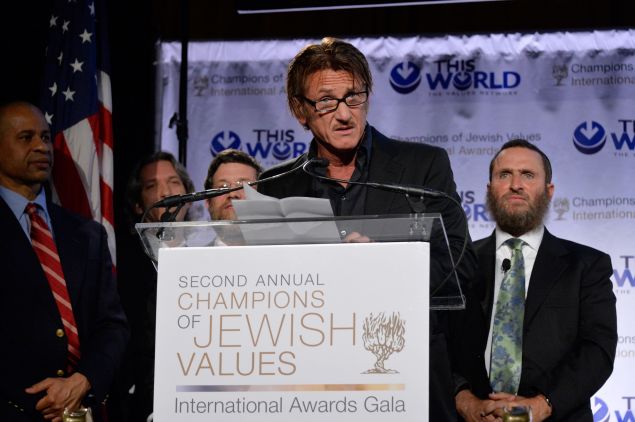 Update: an addendum to this story has been added below. 
Rabbi Shmuley Boteach and his World Values Network will honor a wide variety of respected figures in world peace for Holocaust Remembrance Day on March 5. The awardees will include Holocaust survivor Elie Wiesel, musician and activist Yoko Ono, Rev. Bernice King, crown prince of Iran Reza Pahlavi, journalist Bret Stephens and Dr. Mehmet Oz.
The gala—officially the Fourth Annual Champions of Jewish Values International Awards Gala—seeks to honor people of all faiths who have embodied Jewish values of peace and the betterment of humankind, usually with a focus on philanthropists and social activists, as well as artists and political leaders.
"Our focus this year is on modern icons and the power of one person to change the world. It's especially prescient to host my hero and mentor, Elie Wiesel, on holocaust memorial day, as well as Bernice King whose father was arguably the greatest American of the twentieth century," Mr. Boteach said in a press release.
Ms. Ono, he said, will be honored for her "timeless efforts at creating one human family."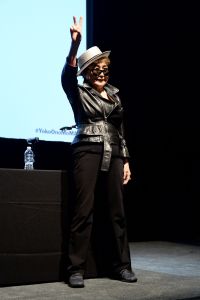 Mr. Wiesel and Dr. Oz have previously been honored at the gala, although the other recipients this year will be receiving the award for the first time.
The World Values Network, which Mr. Boteach founded, aims to "disseminate universal Jewish values in politics, culture and media, making the Jewish people a light unto the nations," according to its website, and works to broadcast Jewish values in a variety of religious and secular arenas.
Mr. Wiesel is a Holocaust survivor and author of almost 60 books. He was imprisoned at the Auschwitz-Birkenau and Buchenwald concentration camps during World War II and received the Nobel Peace Prize in 1986. He also founded the Elie Wiesel Foundation for Humanity.
Rev. King is the daughter of civil rights leaders Martin Luther King, Jr. and Coretta Scott King. She is currently the chief executive of the King Center, an organization devoted to promoting her parents' values and ideals worldwide.
The crown prince of Iran and  Shah of Iran's government in exile, the National Council of Iran, Mr. Pahlavi is a respected figure both in his home country and amongst expatriates, and hopes to reclaim the throne of Iran after overthrowing the current government. He is also a television and radio host and head of Iran's former ruling family.
A more controversial figure to be honored is Dr. Oz, the host of The Dr. Oz Show since 2009 which has been criticized for its use of alternative medical techniques and lack of scientific backing. Dr. Oz is also an author and physician.
The recipient of the Pulitzer Prize for Commentary in 2013, Mr. Stephens writes for The Wall Street Journal as a foreign affairs columnist and deputy editor and was previously the editor in chief of the Jerusalem Post. 
The event will be held at the Marriott Marquis in Times Square on May 5. A host has not yet been announced, but previous hosts include Miriam and Sheldon Adelson, Judy and Michael Steinhardt and David Sterling. Previous honorees include Israeli ambassador Ron Dermer, actors Sean Penn and Sir Ben Kingsley, senators Bob Menendez, Ted Cruz and Cory Booker, governors Chris Christie and Rick Perry and many others.
Mr. Boteach writes frequently for the Observer.
Addendum: While he has previously called for a restoration of monarchy, Mr. Pahlavi—whose organization includes a large faction of monarchists, in addition to republicans and others—now wishes to hold a referendum to determine the future of Iran's government, monarchy or otherwise. He has stated his willingness to resume the throne and continues to style himself as Iran's crown prince, but does not insist upon a return to monarchy as part of his proposed transition away from the current regime and would step down if Iran's people voted for an abolition of monarchy during his proposed referendum.