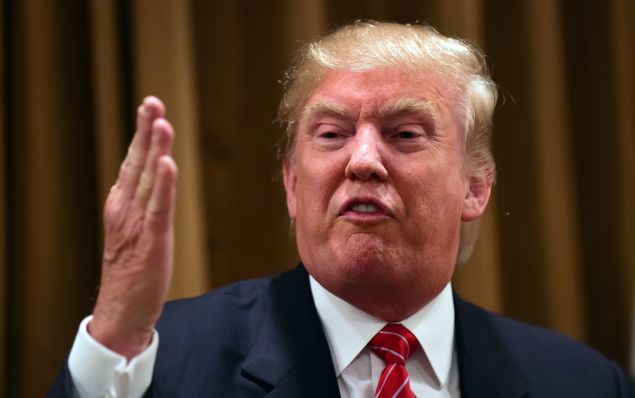 60 percent said yes.
Donald Trump said no.
Mr. Trump, the Republican front-runner, announced tonight he would not participate in Thursday's televised debate on Fox, the final showdown before the Iowa caucuses on Monday. The celebrity billionaire is in an ongoing feud with Fox host Megyn Kelly, dating back to last August, and claimed he would never be treated fairly by her.
In a statement, Mr. Trump's campaign said that "unlike the very stupid, highly incompetent people running our country into the ground, Mr. Trump knows when to walk away. Roger Ailes and FOX News think they can toy with him, but Mr. Trump doesn't play games."
His campaign manager, Corey Lewandowski, said Mr. Trump would have another event in Iowa instead, raising money for wounded soldiers in the state.
But people, at least those following Mr. Trump on Twitter, want him on the main stage. A Twitter poll he put up asking whether he should participate in the Fox debates showed overwhelmingly, as of 8:20 p.m. EST, that respondents wanted him there. 60 percent answered yes and only 40 percent said no.
Mr. Trump bragged that the debate, which have had record ratings do in part to his theatrics, would be a flop without him.
A spokesman for the Republican National Committee said the RNC wouldn't get involved in the conflict.
Disclosure: Donald Trump is the father-in-law of Jared Kushner, the publisher of Observer Media.