The Municipal Republican Leaders of Cape May County on Sunday unanimously voted to appoint Wildwood Attorney Marcus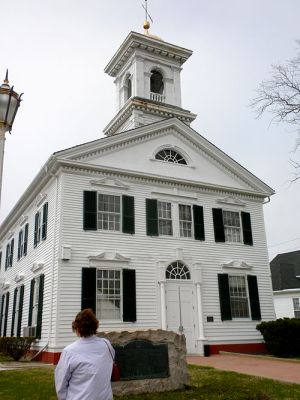 Karavan as Interim Leader of the Cape May County Regular Republican Organization.
Karavan will fill the remainder of Chairman Michael Donohue's term, which expires one week after the June 2016 Primary Elections. Chair from 2010-2015, Donohue resigned after his Senate confirmation to the NJ Superior Court. According to the organization, his resignation triggered the appointment of Assistant Chairwoman Kristine Gabor as acting leader.  Under the bylaws of the organization, Gabor commenced a ten day period for interested candidates to submit Letters of Intent for the Interim Chairman position.  That ten day window expired at 5 p.m. on December 30th with Karavan emerging as the sole candidate for the position, without challenge.
"I want to thank our leadership for their united support of this open process," Gabor said. "Mike Donohue's leadership and positive energy will be hard to replace.  I offer Interim Leader Karavan my full support and look forward to returning to my position as Assistant Chair."
"I'm truly humbled by the overwhelming support I have received from our Leadership, elected officials and County Committee members," Karavan said. "I'm excited to lead a united and focused CapeGOP team into the New Year.  I look forward to building and expanding on Mike Donohue's legacy of an open and inclusive party organization. We remain committed to perpetuating the Constitutional principles of our nation's Founders and fighting for the conservative ideals of small government, equal opportunity and personal responsibility. All who share these values and commitments are welcome and encouraged to get involved in the CapeGOP."