Being friends with Karl Lagerfeld has its benefits, like getting to sit front row at a Chanel Couture runway spectacle, but as Cara Delevingne learned today, there are limits to this friendship. For example, bringing your pooch to accompany you to said runway show? That's a bit of a deal breaker.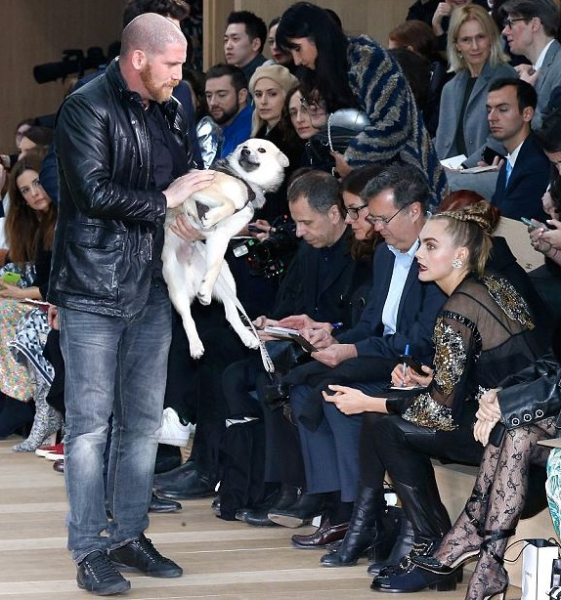 Seated next to Carine Roitfeld, the sometimes catwalker and actress toted her four-month old puppy, Leo, as her plus-one to the show. Held at the Grand Palais in Paris, somehow this canine drew attention away from the hand-crafted gowns and the human-sized doll house that was erected in front of an elaborate set of the great outdoors. Leo was even removed by a handler from his front row perch.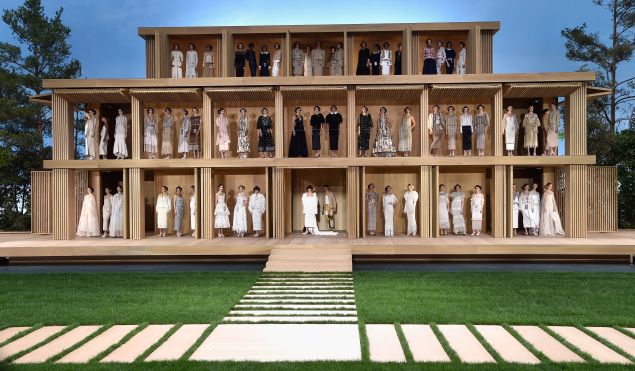 The dog's appearance was more thrilling than Gigi Hadid and her sister Bella making their Chanel Couture runway debut. It also took precedence over Kendall Jenner closing the show, dressed in a bridal gown, in the Haute Couture tradition that Mr. Lagerfeld follows each season.
However, you have to commend Ms. Delevingne's dedication to her love of wildlife; she paired her glimmering Chanel jacket and chain-laden boots with a sheer Morgan Lane bodysuit embroidered with two wildcats. Now that's the definition of fierce.