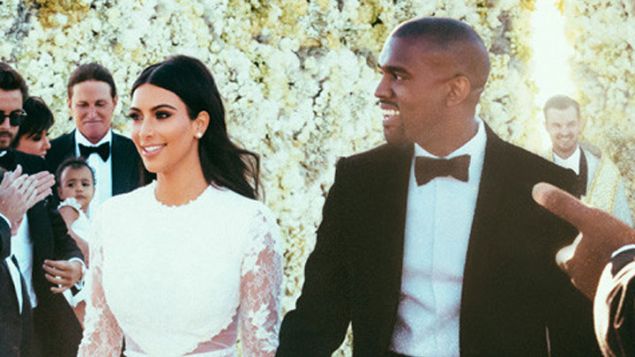 A celebrity pastor (in both senses—he is a pastor to celebrities and a celebrity in his own right) has landed in court for appropriating the work of street artists in his home base of Miami.
Rich Wilkerson Jr., the 31-year-old Pentecostal minister who officiated at Kim Kardashian and Kanye West's wedding ceremony, is being sued for using the work of eight street artists—including Typoe, Bikismo and Ahol Sniffs Glue—in ads without authorization or payment.
Mr. Wilkerson's church, despite perhaps technically being a non-profit organization, would not have been given permission to use the images had they asked, the suit said.
The artworks in question are a series of murals at a local public school.
A report from TMZ detailed the suit.
The ads that used the murals' images were for "the Vous," the abbreviated name for the Wynwood church group once called The Rendezvous, that Mr. Wilkerson and his wife DawnCheré started in 2007. The allegedly infringing ads appeared on the Vous' website and in print.
Mr. Wilkerson's lifestyle comes under fire in the suit, which says he "fraternizes" with celebrities and can be spotted on social media at nightclubs, upscale parties and on yachts.
Mr. Wilkerson has a reality television show called "Rich in Faith" that premiered on Oxygen in December 2015.