Emily Calhoun had her dream job. After studying Fashion at Cornell University and working at Macy's for a number of years, she finally snagged a visual merchandising job at Chanel, which had been her "number one love" since her teenage years. Little did she know that in addition to exercising her creative juices at a nine-to-five desk job, she would also instruct workouts at SLT, a trendy Pilates-based workout class, or as she describes it, "full body torture."
Her path to teaching at SLT was impressively organic. Ms. Calhoun first heard about the Pilates class through a friend and fellow SoulCycler who went to college with SLT founder Amanda Freeman. Having just undergone knee surgery, Ms. Calhoun first took the class as rehabilitation back when SLT was still budding. After a few years the company had begun to expand, and Ms. Calhoun, confident in her mastery of SLT's Megaformer (an advanced contraption akin to the traditional Pilates reformer) routines, auditioned to teach at the company's Manhattan studios.
At boutique gyms and trendy fitness studios, clients commonly fall in love with their workouts and become trainers, even when they are committed to traditional career paths. Long Islander Rebecca Miller was pursuing a career as a recording artist, and even had a Billboard hit before latching onto a new rhythm at ((305)) Fitness, a cardio dance class that resembles a disco and includes music played by a live DJ in each class.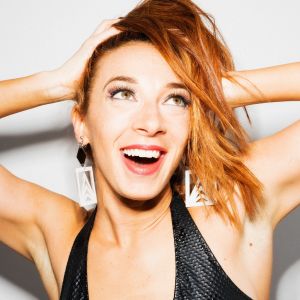 ((305)) founder and CEO  Sadie Kurzban asked "Bex" (as she is now known by her clients) to audition for an instructor role after she'd taken classes for two years. When Ms. Miller finally accepted Ms. Kurzban's request, she decided to leave her musical career behind. In its place, she vaulted into a finance job. This past fall, she and her husband launched Miller Tau Financial Group, which specializes in estate strategies and insurance needs for families and growing businesses. Although Ms. Miller now manages an office workload rather than her own musical career, the business skills she employed as an independent artist have come in handy. "I was forced to be business minded and think long term," she told the Observer.
Superstar fitness trainers like Ms. Miller and Ms. Calhoun don't muster the stamina to teach intense classes at ((305)) or SLT just by dropping into a class or two after work. Most trainers have extensive backgrounds in dance or sports. Ms. Miller's experience comes from the tap, ballet and jazz classes she began taking as a two-year-old and continued with as an adult, even dabbling in theater along the way. On the other hand, Ms. Calhoun spent her formative years in Texas, where she was a member of her high school drill team and trained as a nationally competitive figure skater. In high school, she often spent more time on the ice than she would in the classroom. As a student at Cornell University, she continued to skate at the collegiate level in the singles division and on a synchronized skating team.
"I feel like I'm breaking through boundaries and walls and working past what people think is possible"
Other trainers pair careers in theater or dance with their training gigs. Rommel Pierre O'Choa, who is a current ensemble member of Lincoln Center's "The King and I," carves out time to teach and train at Body & Pole, an aerial arts studio in Chelsea, where he conducts pole dancing, aerial silk and hoop classes.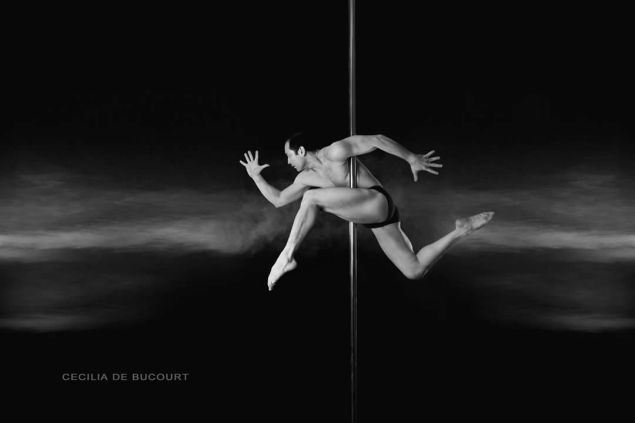 For Mr. O'Choa, an "adopted New Yorker" who's lived in the city for 21 years, life onstage and in the studio are pretty seamless, since he gets to play the role of dancer in both worlds. When he's not working with students, he's training on his own for the US Pole Dancing Championships which will be held in May; if he earns a top spot, he'll land a spot on the Cirque du Soleil database.
Growing up a lifelong dancer with dreams of being on Broadway, Mr. O'Choa took his first pole dancing class on a dare. Now an expert, Mr. O'Choa is stronger than ever, having made his Broadway debut just before turning 40 and gained even more exposure as a master of aerials and pole dancing. "I feel like I'm breaking through boundaries and walls and working past what people think is possible," he told the Observer. "Ageism in the business is rampant. Proving to myself that I can do this is giving me a third wind." Though the show's directors have been flexible with his training schedule, he said that he may need to take off a full week to partake in a pole dancing event in Vegas.
Surprisingly, fitness jobs compliment traditional day jobs just as well as they compliment ones in performance. Amanda O'Callaghan, a trainer at bari, the trampoline-based fitness studio, pursued a career in theater and ran her own dance studio for several years before becoming a wedding planner at Housing Works bookstore. Now that she works a traditional office job, she values physical activity even more than when she was performing onstage. "[bari] is my meditation." she explained, adding that she is currently planning events and weddings for fellow trainers at the studio.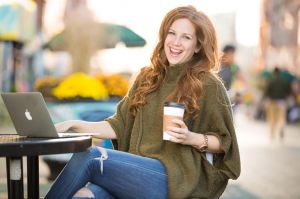 For Ms. Calhoun, exercise supports better productivity in the office. "Having an outlet is always a great thing to do to keep your brain sharp," she explained, "Public speaking doesn't really phase me anymore. [I] teach classes to twelve people everyday on a microphone." 
Both Ms. Calhoun and Ms. Miller dedicate the majority of their days to their desk jobs and then let their alter egos run free at the studio before or after work. Ms. Miller wakes up to teach at 8 a.m. on both Tuesdays and Thursdays before spending the rest of the day at work. She structures her work schedule around afternoon classes on Mondays and Fridays. "I'm the queen of to-do lists," she said. "I have to think smartly about what I'm going to eat and wear. It's a lot of time management."
Mr. O'Choa, who spends up to five hours training in the studio each day, dedicates all of his time to dancing when he's not performing in any of his eight required shows per week. "It would crush my soul if I sat at home and did nothing," he said. "It's an addiction in a way, the physical activity, because I feel very accomplished and fulfilled."
Ms. Calhoun, who teaches eight classes a week at varying hours, said that her athlete mentality has helped her to find discipline day to day. "I was busy sun up to sundown every single day," she said. "My day was very structured, very planned. I had to be very organized. The same thing starts to happen when you have multiple gigs like this." In addition to teaching, she still takes SLT classes aside from her own, goes on runs and pays regular visits to SoulCycle, which means getting up at 5:30 or 6 in the morning and hitting the sheets before midnight. "I have to schedule [down time] in," she explained, adding that she schedules plans with friends two weeks in advance.
One of the perks of having a second job in fitness is getting to show off to your office mates. Ashley Wilking, a bari instructor who also manages operations out of Under Armour's New York City corporate office, said that coworkers not only show up at her classes, but at her office door asking for all kinds of fitness and wellness advice.
Ms. Calhoun kept SLT "under wraps" at work for the first couple of years, but when she found herself running into coworkers at SLT classes, she knew she couldn't hold her cover forever. "They would be like, 'wait a minute are you the Emily on the schedule?'" she said, adding that a fitness-inclined group of her Chanel colleagues took her class last week. Having barely survived the torturous fitness routine, one brave soul among the group of women walked into the office the next day and declared that she couldn't walk.
For now, Ms. Miller's toughest challenge has been relaxing, especially since she and her husband work in the same office. While they work well together, she explained that they both come home and want to talk about work. "We have to remember to get back to life outside the office," she said. Ms. Calhoun doubts that she would voluntarily drop one job for the other. Realistically, she would have to drop SLT to accommodate travel time at Chanel, since she wouldn't be able to maintain a regular schedule at the studio.
"This fall I was subbing out regularly, which was stressful as a trainer and also unfair to my clients," she explained, a hint of woe in her tone. Still, she doesn't want to consider a situation where she would need to give up one of her passions: "For right now I love doing both and I wouldn't change anything."