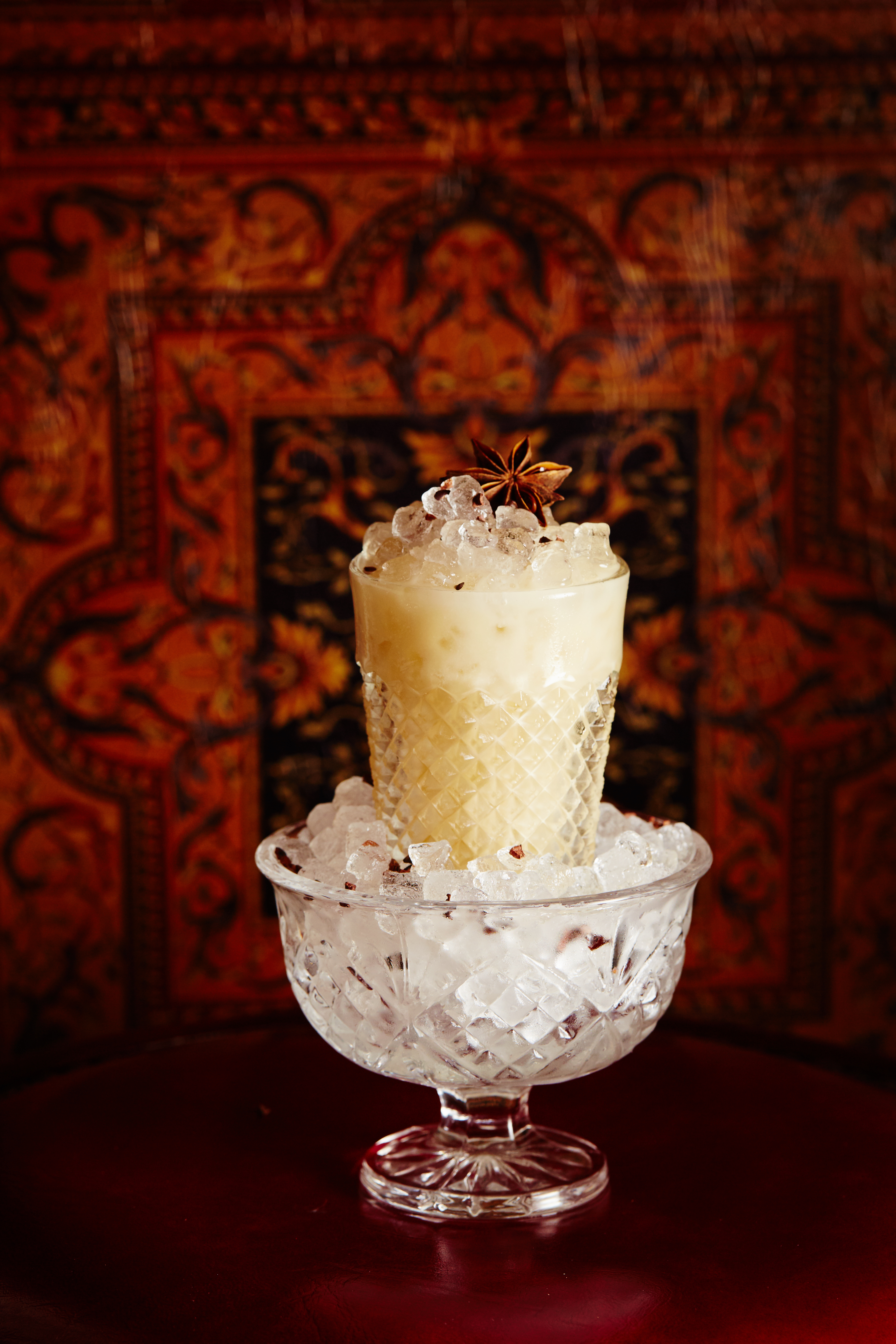 With the frigid weather officially upon us, it's harder than ever to venture outside for cocktails, when perfectly good ones can be made at your home bar cart. This new Brooklyn Heights bar is the perfect motivation to venture outside. At Le Boudoir, a Marie Antoinette-inspired bar, guests can sip custom cocktails from gorgeous goblets while spending time in a space that was designed to mirror the Queen of France's private entertaining chateau, which was accessible through a secret passageway in Versailles.
The underground space was designed by upstairs restaurant Chez Moi, an Atlantic Avenue favorite since 2012. Above ground, guests can enjoy steak frites, escargot and profiteroles (but not cake) at the classic French bistro. Down below are the same delicacies, only in the form of creative cocktails, with a royal flair. The mystery makes it an ideal date spot.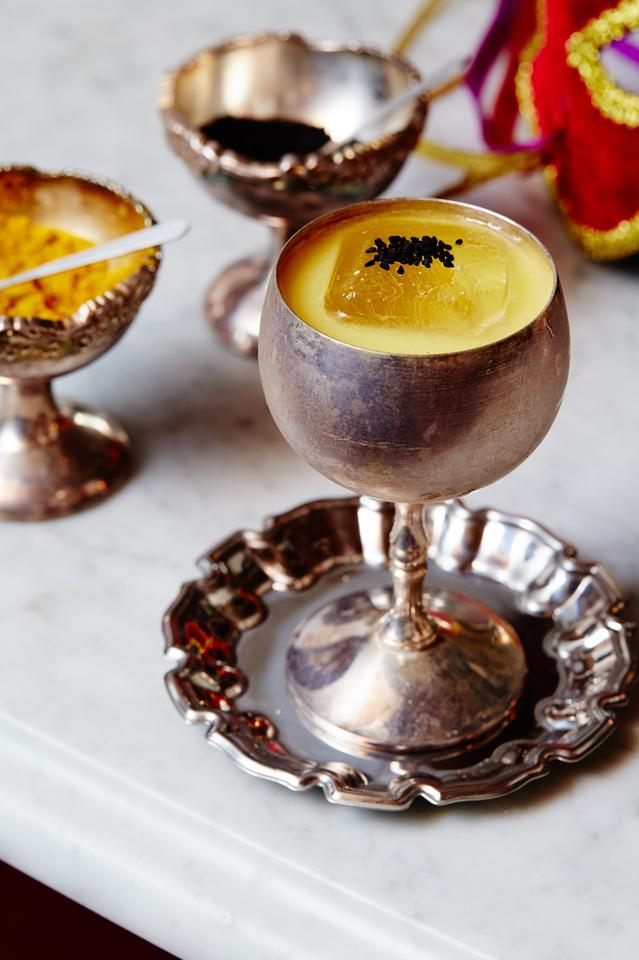 Franky Marshall, the cocktail connoisseur who was formerly at The Dead Rabbit, gave this hidden drinking parlor an elegant, opulent vibe, perfect for those looking to pretend they're in France. Drinks include the Dauphin, which includes absinthe, chile liqueur, almond milk, coconut and cacao nibs and the Guillotine, made with mezcal and scotch with banana and honey for sweetness. For those searching for a decadent menu, there are frog legs, pâté with cornichons and croquettes with truffled mushrooms. But if France isn't your scene, there's always a Swiss Alps getaway, in nearby Williamsburg.