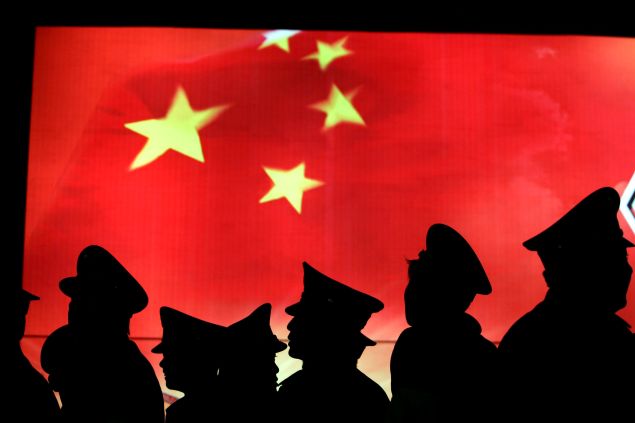 An art exhibition centered on gender-based violence set to open in a Beijing gallery was been shut down by local authorities.
"Jian, Rape: Gender Violence Cultural Codes," organized by artist Cui Guangxia, also a supporter of democratic reforms in Hong Kong, was supposed to open late last fall. But officials told the organizers "it's not like just anyone can hold a concert or exhibition," according to the artist, and shuttered the event.
The 64 works by male and female artists would have comprised China's first art exhibit on the topic of gender equality, according to Xiao Lu, a leading Chinese feminist artist whose work was included in the show,  the Art Newspaper reported
Gender-based violence in China is linked to the 1979 "one-child policy," which limited the number of children Chinese couples could have. The resulting favor for male children created a severe gender imbalance in generations born later; that discrepancy is believed by some to have created a host of sociological repurcussions that contributed to sex- and gender-based violence and discrimination.
Recently, protests have drawn increasing attention to the issue of women's rights in China. Last year, five feminists were arrested for their planned protest for International Women's Day, sparking outcry from international leaders, including Hillary Clinton. A backlash by the Chinese government ensued, and prominent feminists were reportedly followed by police and their phones were tapped.
That has actually helped the growth of the feminist cause in China, as perhaps this latest bout of censorship will, as well.
"Feminism was never a taboo topic in China because our messages were consistent with those of the government, which calls itself an advocate of women's rights," explained Xiao Meili in a New York Times op-ed on the surge of feminist action in China last year. "But all that changed with the arrest of what the media dubbed the 'Feminist Five.' In an unexpected way, the police helped create more public interest in feminism in China."