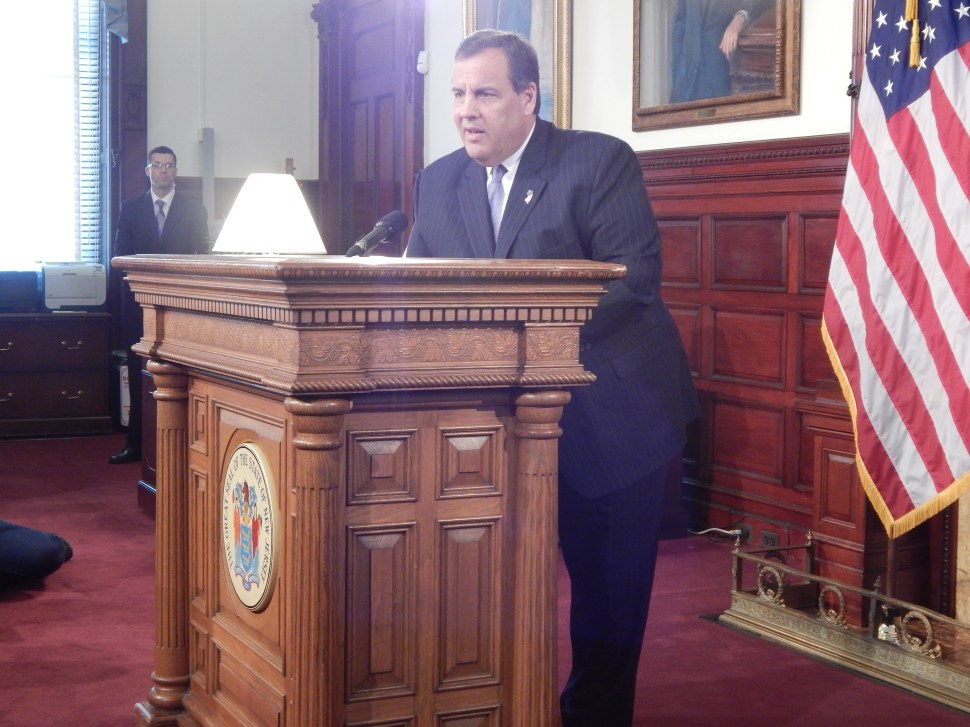 TRENTON – Flanked by Senate President Steve Sweeney (D-3) and Assembly Speaker Vincent Prieto (D-32), Gov. Chris Christie affirmed a Statehouse deal for a North Jersey casino referendum question lawmakers say would enable a $5 billion investment that will create 12,000 jobs.
"We want real investment in the State of New Jersey," said Sweeney, whose bill passed in the senate today after Prieto's and Sweeney's competing bills turned the senate itself into a political junkies' entertainment destination with the pair warring over who had the best plan for an entertainment destination.
"We have agreed to an issue – we want real investment, not slots in the box, and to provide real time lines," said Sweeney, whose allies in the Building Trades crammed the Statehouse today on behalf of the senate president's bill, which prevailed witha few Prieto add-ons.
Prieto said he wanted to be part of negotiations, and was, working late into last night with Sweeney to secure his concerns.
"It's a great day for the state of New Jersey," said the speaker.
"They have much to complete and I have a speech to give tomorrow," said Christie, who didn't take questions from the media.