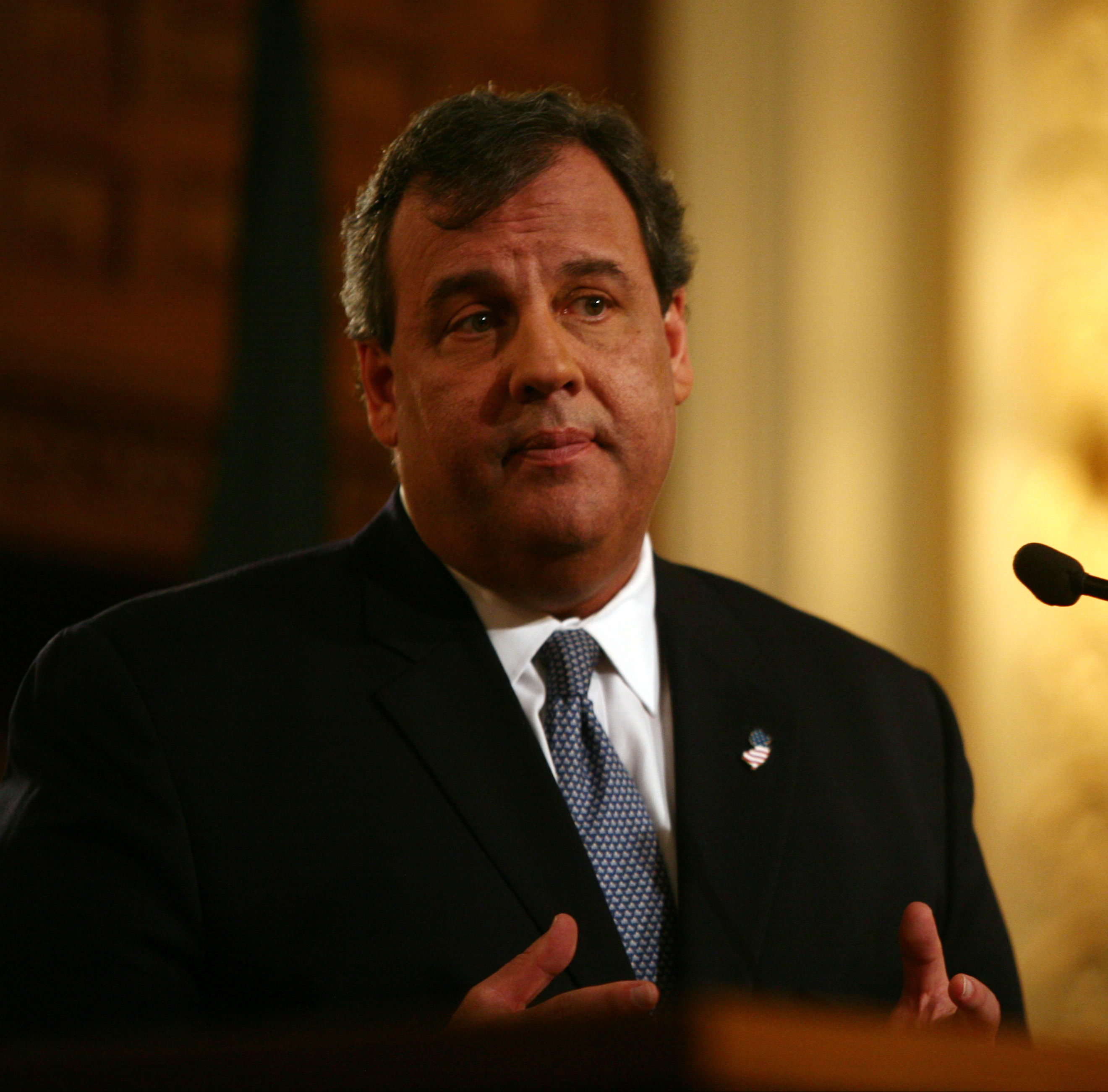 TRENTON – On the final day of the legislative session, Governor Chris Christie is making an appearance in Trenton.
He arrived at the New Jersey State House around 10 a.m. and had to make his way around a hoard of building trades union members as they waited in line to enter the statehouse.
The Governor has faced some flak recently over his absence from New Jersey during the past year as he campaigns for the presidency. Recently, it was revealed that he spent 72 percent of 2015 outside of the state.
Today is a critical day for the legislature. It is the last day the Senate and Assembly have to come to a compromise on the casino referendum in order for it to make it on to ballot in 2016. The two versions that exist in the two houses have been the source of tension between Senate President Steve Sweeney and Assembly Speaker Vincent Prieto. Sweeney is pushing Prieto to allow the Assembly to vote on his version of the bill. The large showing of building trades members show support for Sweeney. Teachers are also out in full force today over the ongoing pension issue. Additionally, the redistricting vote—which Republicans and Democrats seem to disagree on—is expected to be a hot topic for the day.
On Tuesday, Governor Christie will give his State of the State address at 3 p.m. in the Assembly Chamber.