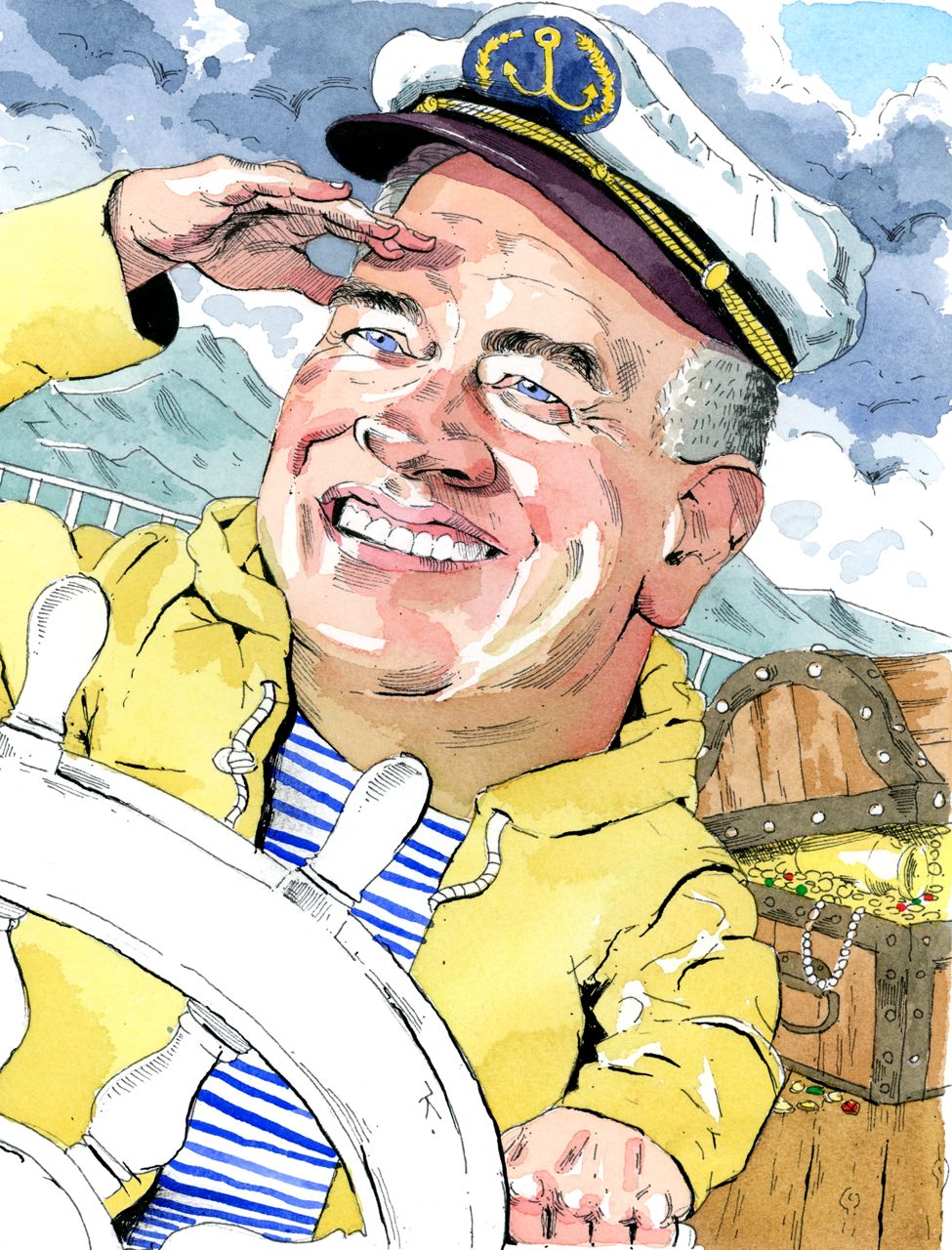 New York State Comptroller Tom DiNapoli is a rare species in Albany: an elected official with few enemies and no hint of scandal. The affable Democrat from Long Island serving in his third term manages the state's $184.5 billion pension fund and auditing agencies. Just before we met at his Manhattan office, the Dow plummeted by 360 points. Yet the balding, graying Mr. DiNapoli, 61, maintained the demeanor of someone you'd want managing your money: even-keeled and judicious with his words and actions.
Who taught you the value of money? My parents were Depression-era babies. They were frugal. My dad is still around at 91 and still frugal. His father died when he was very young, and my grandmother lost their house in the 1930s because they lost the prime breadwinner. Scrimping and saving were always important in our home. We got in the station wagon and took a vacation, but we weren't doing fancy vacations. Their priority was putting money aside to help me and my brother go to college. Seeing their example of being very frugal is certainly something that stayed with me.
Share some investing tips. Diversify, start early and be patient. We lost 26 percent value in one year [during the financial crisis], and that was a great shock to have to go through that. Yet, we have been at, at the end of our last fiscal year, a historic high, so we were able to make back the money that was lost. But at the time you're going through a downturn, there's sometimes a tendency to panic, to shift gears, and often what happens is people sell at the wrong time.
You previously served in the Assembly. What did you learn about the financial world that you didn't know previously? The experts aren't always right and there's a lot about economic activity—investor behavior and global macroeconomic trends—that are not quite as scientific as one might think. The other piece that I've learned is that we need to keep a long-term perspective. When I was in the legislature representing a district, you're fighting for your district—school aid, transportation, whatever—and you're tied to that budget negotiation cycle, which is one year. The legislative role does not put as much priority on "What are the implications of spending decisions today two years, five years, 10 years down the road?"
Following the convictions of Sheldon Silver and Dean Skelos, what can be done to make people believe that Albany is not a corrupt place? I don't think there's a single answer to that question, but you need to have more competition in elections at the local level. Years of redistricting, gerrymandering and wider respective majorities, and a process that relies more and more on raising money has discouraged many people from coming forward to run for these positions. We have a number of Senate and Assembly seats where there's just no competition. Sometimes you don't even have [challengers] running on a major party ticket, or you know the outcome before any votes are even cast. So I think that has choked off some of the opportunity to bring new people into the system.
What's the most pressing issue that politicians often ignore? Maybe I'm more sensitive to it in my position as pension fund trustee, but there really is not a focus on retirement security. Putting aside money for retirement has really fallen to the bottom of the list for many people.
Would you like to be governor some day? The secret is that being comptroller is the best job in state government. I don't want people to know that so they don't come after my job. But I really love being comptroller. Of course, I would have to admit that I'm flattered if people mention me for other things, but my goal is to run for re-election as comptroller in 2018. There's still more work to do here.