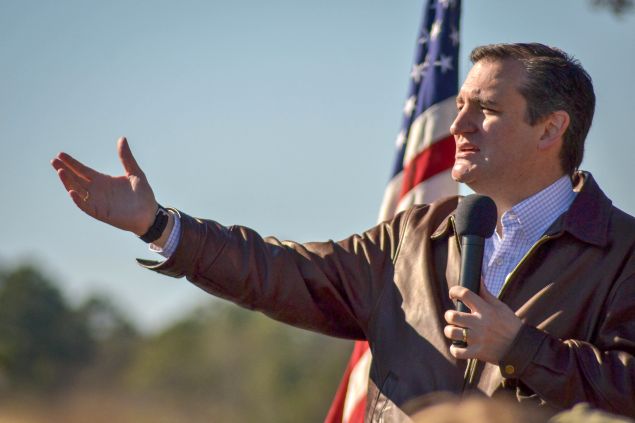 Congressman Paul Gosar, the Arizona Republican who made headlines last week for pushing to revoke Bill Cosby's Presidential Medal of Freedom, has endorsed Sen. Ted Cruz of Texas for president, the senator's campaign announced this afternoon.
Mr. Gosar, like Mr. Cruz, is an immigration hardliner, and joins several other Republican representatives in backing Mr. Cruz, who is increasingly viewed as a front-runner for the Republican nomination.
"This election we need a fighter like Ted Cruz in the White House who stands up for the U.S. Constitution and the rule of law," Mr. Gosar said in a statement. "I am endorsing Sen. Cruz because I have worked with him in the trenches, fought battles with him on the Hill, and he has proven himself to be honorable, tough, and a man of his word."
Mr. Gosar said last week he would introduce legislation to revoke Mr. Cosby's Medal of Freedom, following numerous accusations of sexual assault against the once beloved comedian. Mr. Cosby, awarded the Medal of Freedom by former President George W. Bush, a Republican, in 2002, was recently charged with three counts of aggravated indecent assault in connection with a 2004 case, his first criminal charges in connection with the dozens of women who have come forward to accuse him of sexual assault or rape.
Mr. Gosmar's bill would also give any president the ability to take this honor away moving forward. President Barack Obama said in July 2015 that there was no "mechanism" or precedent for revoking a medal.
The Cosby case hasn't factored much into the presidential race. It was not noted in Mr. Cruz's press release announcing the Gosar endorsement.
While Mr. Cruz has been racking up support from conservative Republicans in the House, he has yet to receive the backing of any senators. A proud critic of Washington, D.C., Mr. Cruz is resented by Republicans and Democrats alike for his willingness to level personal criticisms against his colleagues and resistance to legislating.