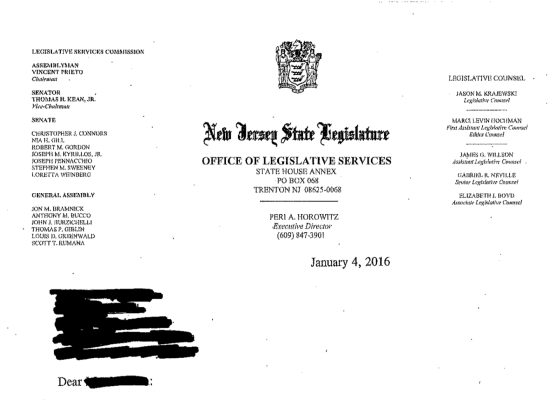 A constitutional challenge to Senate President Steve Sweeney's (D-3) version of a bill to expand casino gaming may have been nipped in the bud. The case, which would argue that keeping new backers from bidding on new North Jersey casinos violate the equal protection clause of the 14th amendment, would have to face legal precedent from a Pennsylvania court case dating from Philadelphia's casino push.
The document, from the New Jersey Office of Legislative Services' Legislative Council, contains a finding from Legislative Counsel Jason M. Krajewski that the unnamed plaintiff's case would be on unsound legal footing.
Sweeney's plan would allow only one of two new casinos in North Jersey to be operated by an out-of-state backer. The second would be required to be an existing Atlantic City operator, a provision meant to appease the calls for expansion while minimizing the impact to Atlantic City's tourist economy. Sweeney's opponent in the negotiations to get a referendum on the ballot and an amendment into the state constitution has been Assembly Speaker Vince Prieto (D-32), whose version of the bill would keep both locations open to newcomers.
The Pennsylvania case found that backers without existing locations were "more likely to further the interests of the Commonwealth and the public which stands to benefit through increased revenues," rejecting casino operator Keystone's equal protection case after the Pennsylvania Gaming Control Board denied Keystone's application.
Because Keystone could have plausibly used a Philadelphia location as a lure for Atlantic City casinos owned by its parent company, the court found that the Board's rejecting their application was in the public interest and not eligible for a 14th amendment challenge.
On the basis of that case, Krajewski advised against challenging Sweeney's bill on constitutional grounds.
See the full document for the details of the opinion.