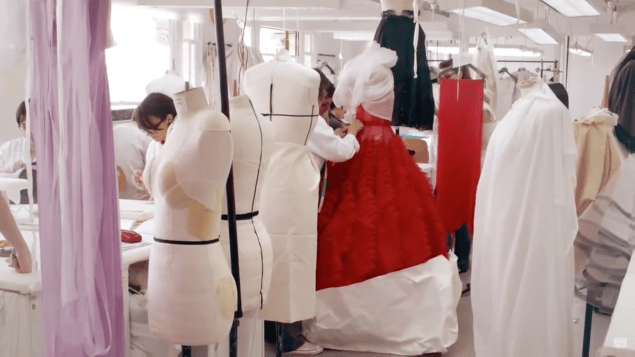 While it can be argued that fashion is for everyone, the world of haute couture is not. Last night Atelier Versace kicked off the bi-annual Couture Week in Paris with their Spring 2016 runway but unlike typical fashion weeks, these pieces will not hit stores in six months. Instead, they will start to appear on the backs of clients, some as early as in three months — of course, the ones with the most sway are already wearing them.
With many of the shows beginning today, we look over some of the basics of this rarefied world. From the biggest players to who actually sits at these shows, here's a quick guide to the world of haute couture.
1.) Haute couture is government regulated.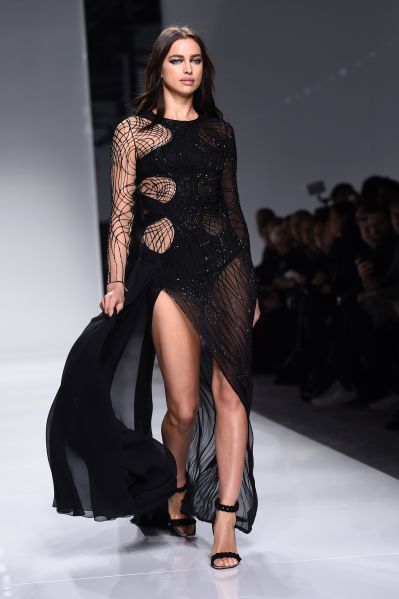 Couture and haute couture are not the same. While couture can be used to describe any garment that's handmade and one-of-a-kind, haute couture is a special designation created by the French government. To be considered a haute couture house, brands must own an atelier in Paris with at least 15 full-time employees and present at least 35 looks in a show, twice a year. Each year the Chambre Syndicale de la Haute Couture draws up a list of official couture houses that meet those specifications.
This list can and does change; Givenchy notably dropped off of the list of haute couture in Spring 2013. No brand, no matter their prestige, can circumvent the guidelines first put in place back in 1945.
2.) Ateliers are really the basis of couture.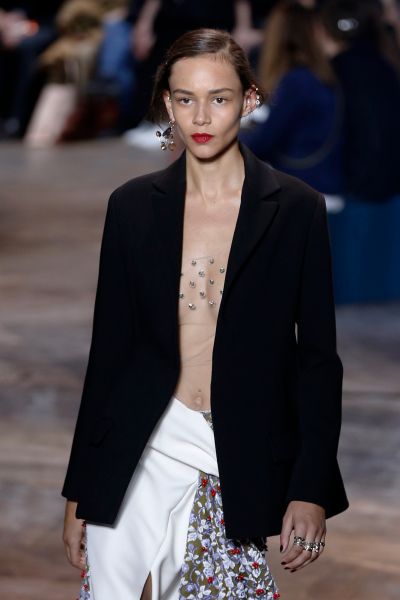 Though things have been mechanized elsewhere in the industry, the game of couture stays purely played by hand. Haute couture houses host ateliers which are divided as need be. In the documentary Dior and I, it was shown that Christian Dior ateliers were divided into atelier flou (for soft clothes like dresses) and atelier tailleur (for suits and tailored pieces) but by the time artistic director Raf Simons had left, he had changed this. Ultimately, because of timing, he divided them based on which collection the ateliers were working on.
In each atelier, petit mains work on garments supervised by a premiere. It is typically the premiere that heads up fittings, as houses must provide client fittings, as per Parisian law. For some brands, like Dior, at least three fittings are required per garment.
3.) Shows are mostly populated by clients.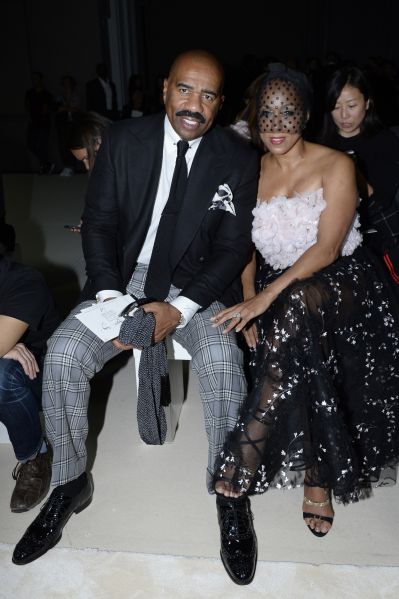 While press do routinely attend the couture shows, one of the biggest audiences are the private clients or individuals who are present on their behalf. Marjorie Harvey, wife of Steve Harvey, is a couture regular as Daphne Guinness, Lynn Wyatt and author Danielle Steel. Not all clients are invited but the biggest spenders and some with the highest profiles are typically shoe-ins.
4.) In the old tradition, couture editorials were shot at night.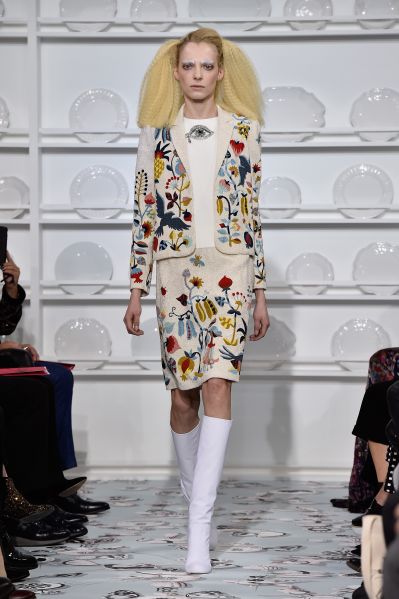 As evidenced in the film Dior and I, there's a constant struggle between the creative aspect of the business and the financial. The struggle in couture can prove problematic as each garment is handmade, which involves hours of work, and is one of a kind. In years past, to circumvent the struggle a bit, magazine editors would rush backstage to request looks directly after the show to be shot in editorials at night. The gowns would be brought back to the ateliers in the morning to be viewed by clients.
5.) Chanel is the biggest couture house of them all.
If you've ever wondered why Chanel haute couture shows are the longest, it's because of the sheer number of hands at work in the ateliers. Each look is typically made by one petits mains, so the number of looks in a show are a fairly accurate gauge of an atelier's size.  
While in Dior and I, Dior only had two ateliers, Chanel reportedly has four, which include two tailoring ateliers and two for soft fabrics. Collections, like Spring 2015 for example, were reportedly worked on by 100 seamstresses.