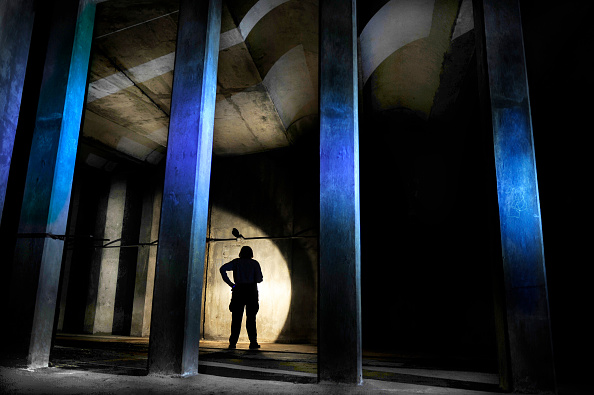 Beginning this spring, a series of underground tunnels in Washington D.C. that were originally meant to be used as a subterranean trolley station will be open to the public for the first time in decades and will become home to a series of art exhibitions.
Christine Macel has been named the artistic director of the 57th Venice Biennale. Ms. Macel is chief curator at the Centre Pompidou in Paris and curated the French Pavilion at the 2013 Biennale as well as the Beglian Pavilion in 2007.
In this morning's New York Times: The Knoedler gallery trial begins today in Manhattan to determine is the respected and long running gallery had was involved in knowingly selling $63 million worth of fake masterpieces to collectors or if they were duped by a Long Island consignor, officials from the Egyptian Museum in Cairo will face a disciplinary tribunal for the botched repair job done on King Tut's famous golden burial mask in 2014, and dealer Marianne Boesky will close her East 64th street gallery.
Canadian rapper Drake is the subject of an adult coloring book with artwork by 19 illustrators, including Raj Dhunna and Nick Alston.
Furniture from JFK's Winter House in Palm Beach, including twin beds and a massage table, sold for a total of $400,000 on Saturday.
A senior care facility in the Hudson Valley has an impressive collection over over 5,000 modern and contemporary artworks, with pieces on display by Robert Rauschenberg, Ellsworth Kelly, Alex Katz, Diego Rivera and Andy Warhol.
Street artist Banksy has unveiled a new mural outside the French Embassy in London criticizing the use of tear gas on people at the Calais refugee camp. The image depicts the character Cosette from Les Miserables, crying, and surrounded by a cloud of tear gas.
Now that the Smithsonian's exhibition of works from the collection of Bill Cosby is closed, the institution may have to answer for some of the looming ethical questions that surrounded the show, such as being more transparent about funding. The Cosbys gave $716,000 to cover costs for the show, and Mr. Cosby's wife Camille happens to sit on the board.