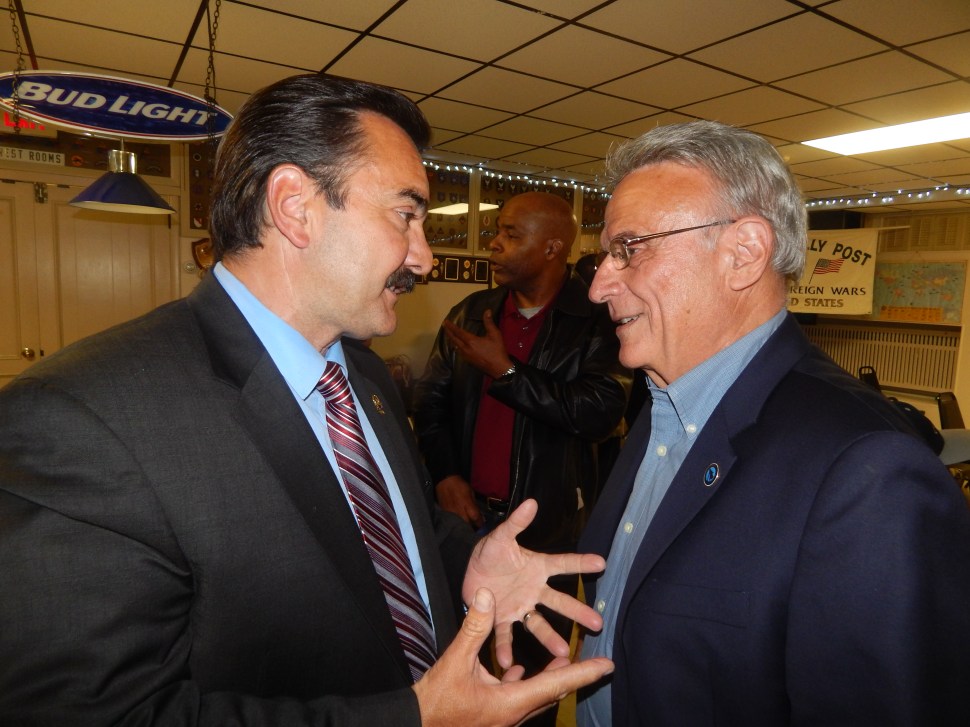 TRENTON – The legislature has a deal on a casino referendum question, Speaker Vincent Prieto (D-32) told PolitickerNJ.
"We have 48 and 24 and we have a framework for what the deal is," said Prieto, who negotiated late into Sunday night.
Prieto and Senate President Steve Sweeney (D-3) have competing casino referendum bills.
Sweeney has he votes to get his bill done on the Senate side. Prieto won't post his bill today and is confident, he said, of certain measures inserted into Sweeney's bill to give him more confidence of supporting it in the coming days in time to get the question on the ballot in 2016.
It won't pass the assembly today.
"My primary objection [to Sweeney's bill] was it had had two Atlantic City operators and did not spell out anything of substance as to what they would have to do to get those licenses [to operate North Jersey casinos]," said the speaker.
Prieto said he was able to secure assurances of an amount of minimal investment to prevent a slot-in-the-box type casino and also a time frame by which point the project must get built.
"They cant sit on their hands," he said, "and it's going to be right of first refusal. I don't have anything invested. I don't care who it is as long as it's something of substance and a world class destination."
Prieto said he was not intimidated by hordes of Building Trades workers descending ont he Statehouse today urging him to back Sweeney's bill, and dismissed the sumo wrestling optics of him versus Sweeney.
"This is about the state of New Jersey prevailing," Prieto said. "It's about those workers who can get jobs in construction work and raise their families. It's about giving them a shot in the arm."