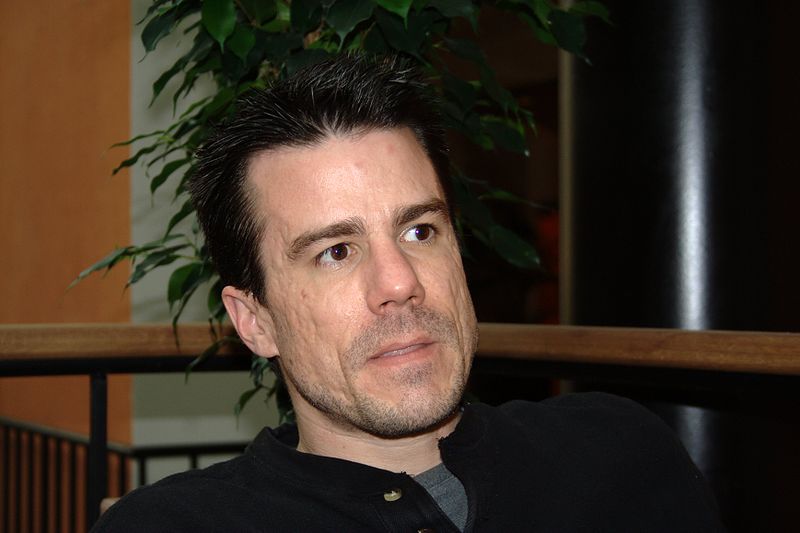 Ian Murdock, 42, the creator of the open source operating system Debian, died Monday night, according to the blog of Docker, the company he's been working for since November. He previously worked at the Linux Foundation and Sun Microsystems.
His Twitter account has been taken down, but an archive of his final tweets has been preserved on Archive.is, the link to which was provided by a tweet from @Wikileaks. His tweets take a dark turn after his final, casual tweet, on December 4th. His next tweet, from a few days ago, announces his commitment to commit suicide.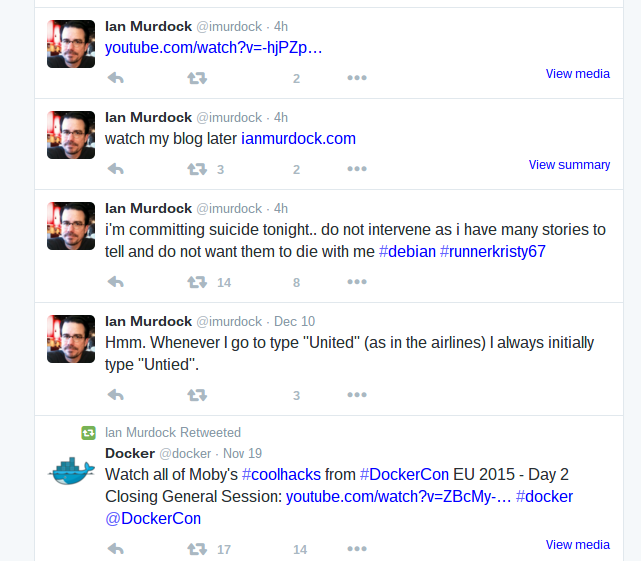 Murdock's Twitter page indicated that he was located in San Francisco. His last tweets tell a dark story of some kind of very negative encounter with the police, presumably in the Bay Area. The details reported in his tweets have not been verified.
All the final tweets were posted on December 29, with the chain of messages starting at around 5:30 PM. In one of the early ones, he writes: "I'll write more on my blog later. But the police here beat me up for knowing on my neighbor's door.. they sent me to the hospital." Presumably, he meant "knocking" instead of "knowing."
Here's some of the other tweets, quoted exactly as they were posted, in the order they went up:
"My bail for 'assault against a police officer' are all that: $25,000."
"they beat the shit out of me twice, then charged me $25,000 to get out of jail for battery against THEM"
"i had to go to the hospital"
"i had to have swtitches"
"Writing up my experience for others to hopefully prevent others from police abuse then you won't hear from me again"
"I am a white male, make a lot money, pay a lot of money in taxes, and yet their abuse is equally doned out. DO NOT CROSS THEM!"
He posted his final tweet at around 7:30 PM. It was a reply to @StrawberrySabre, another account that appears to be gone now. His tweets to Murdock can be read on Archive.org. He appears to have asked Murdock to stream his suicide on Twitch, the Amazon-owned site where gamers live stream play.
Ars Technica confirmed Murdock's arrest, but the charges have yet to be disclosed. The San Francisco Police Department did not reply to a request for comment.