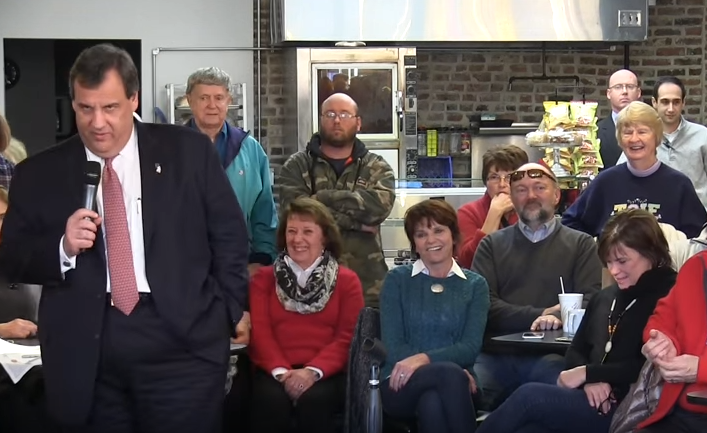 Trying to rev his way into the Feb. 9th New Hampshire Primary, Gov. Chris Christie is stalled among Iowa Republican voters at 3% in today's Des Moines Register and Tribune Poll.
According to the poll of Republican prez contenders on the last weekend before the Iowa caucuses, real estate tycoon Donald Trump is in first with 28%, followed by Texas Senator Ted Cruz with 23%.
Florida  Senator Marco Rubio is in third with 15%.
Neurosurgeon Ben Carson has dropped to 10 percent, remaining in double digits but with his lowest support since May. Kentucky Senator Rand Paul remains at 5 percent. With 2 percent each: Bush, Carly Fiorina, Mike Huckabee, John Kasich and Rick Santorum.
The poll also revealed the latest on the Democrats in Iowa.
Former Secretary of State Hillary Clinton clocks in at 45% and Vermont Senator registers 42%. Former Maryland Governor Martin O'Malley crawled in with 4%.