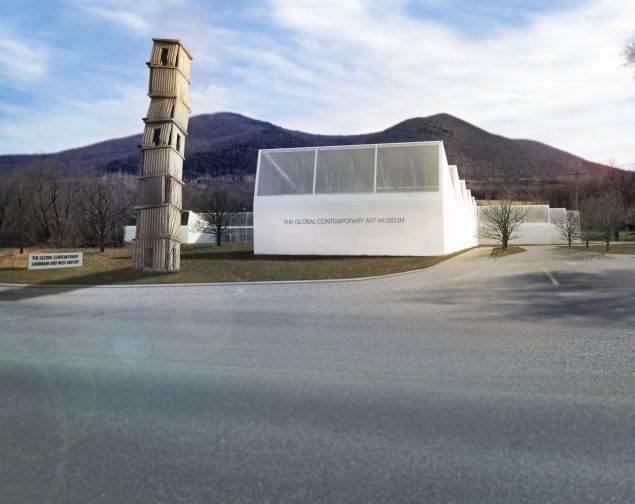 The first renderings of former Guggenheim director Thomas Krens' for-profit art museum in North Adams, Mass., are here.
Mr. Krens first announced his plans for the 160,000-square-foot Global Contemporary Art Museum at the Harriman-West Airport Grounds back in August.
Now, Mr. Krens has selected New York-based Gluckman Tang to design the facility. The firm is best known for their renovation of the Whitney Museum's Breuer Building in the '90s, and for its designs for Pittsburg's Andy Warhol Museum and the newly opened Staten Island Museum.
"Most established museums in large cities, and many private collectors, simply do not have the space to exhibit the explosion of artistic creativity that has been produced in recent times," Mr. Krens said in a statement.
Gluckman Tang's renderings depict a large, sprawling, white steel and glass structure, with clerestory window skylights in every gallery.
"The GCAM is designed to address that issue with what I feel is a model alternative of what a museum can be," explained Mr. Krens.
The museum will house a single collection of approximately 400 artworks. The Berkshire Eagle reported that the GCAM is estimated to cost between $10 million and $15 million. According to Artforum, the museum should be complete by 2018.
Mr. Krens, who also previously served as director of the Williams College of Art, is well-known for his idea to build the Massachusetts Museum of Contemporary Art (Mass MoCA), an exhibition space in the nearby Berkshires for large-scale sculptures and installations. The GCAM will be situated conveniently between Mass MoCA and the Clark Institute of Art.