I recently explored the Cooper Hewitt Smithsonian Design Museum's Pixar exhibit, which looks at the design process behind their stories. On display they have concept art and original hand-drawn sketches for movies like "Toy Story," "Wall-E," "Brave" and "Cars." They also challenged viewers to "draw their feelings," in the same way the team working on "Inside Out" had to imagine how feelings would look, in order to bring Joy, Disgust, Anger, and Fear to life. (My attempt is below.)
I'd recommend the exhibit to anyone in New York, and here you can watch John Lasseter in conversation with Pentagram's Michael Bierut.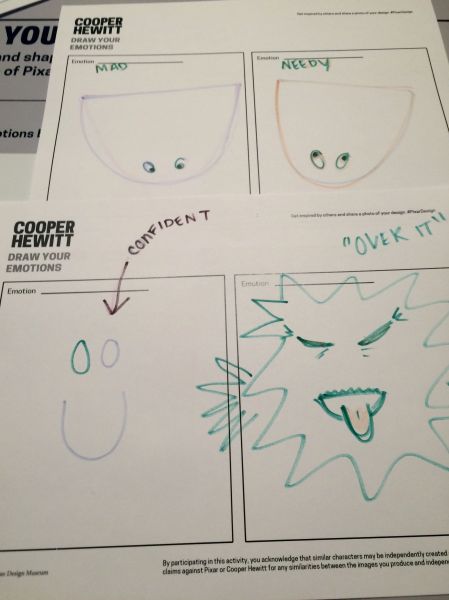 This post is from Observer Short List—an email of three favorite things from people you want to know. Sign up to receive OSL here.