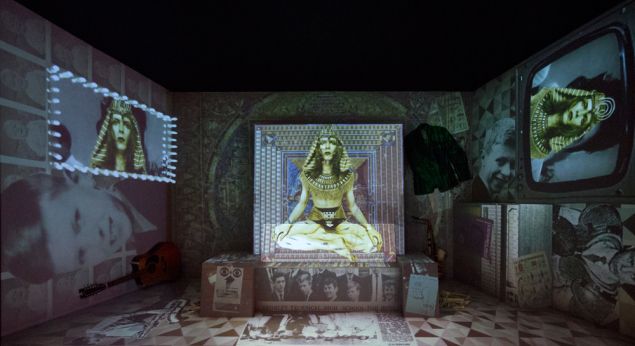 The Groninger Museum is working to extend a major retrospective on recently departed British pop star David Bowie's life amid rabid interest from fans, Agence France Presse reported.
"David Bowie is"—an exhibit of 300 objects including handwritten lyrics, original costumes, fashion, photography, film, music videos, set designs, Bowie's own instruments and album artwork—is touring the world after its 2013 launch at the Victoria and Albert Museum and is currently stationed in the Netherlands.
A spokeswoman for the Groninger told the newswire that they're already in talks with the V&A about keeping the materials until April.
Groninger opened the show on December 11 and it currently is set to close on March 13.
For now, the museum plans to stay open every Saturday until 10:00 p.m.
Eighteen thousand tickets have sold since the news broke Monday of Bowie's death at age 69 from cancer.
The show features a synthesizer given to Bowie by Brian Eno, the original Ziggy Stardust bodysuits and a live performance of The Man Who Fell to Earth, a 1976 Nicolas Roeg film where Bowie played an alien.