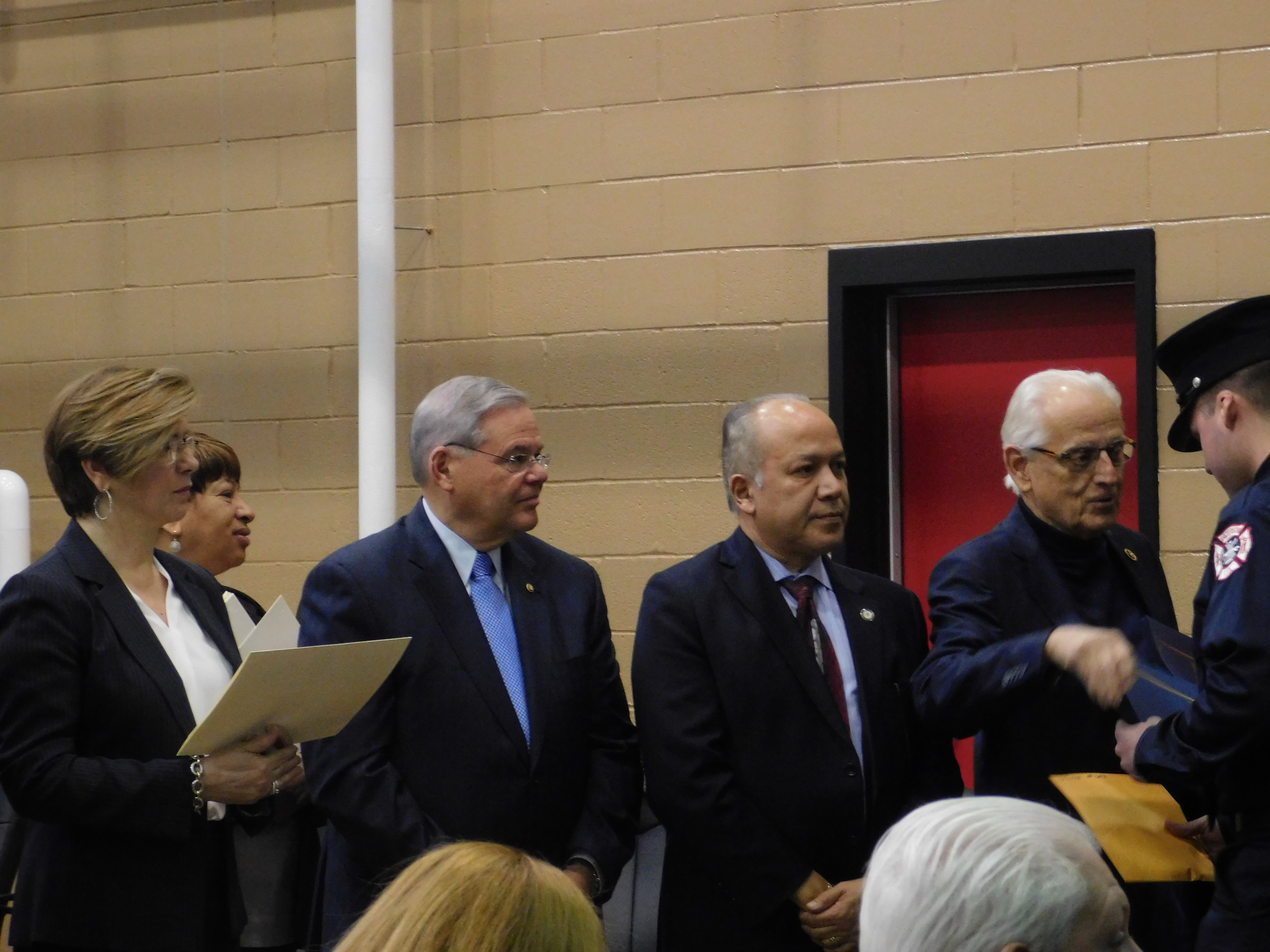 PATERSON- Residents of Paterson had a reason to celebrate today as the city swore in 30 new firefighters, a hiring that was made possible by a $7.5 million grant received in July 2015. Despite snowy remnants of a weekend blizzard and narrow Paterson roads that were in rough shape following the winter storm, the firehouse at 300 McBride Street was packed with Patersonians and elected officials for the graduation ceremony.
Elected officials present included U.S. Senator Bob Menendez, Congressman Bill Pascrell, Paterson Mayor Joey Torres, state Senator Nellie Pou, Paterson Council President William McKoy and at-large councilmembers Alex Mendez and Maritza Davila. Sixth Ward council hopeful Al Abdel-Aziz, a known Torres ally, was also present for the graduation.
Today's graduating class marks a historic first for the department: the first Palestinian-American firefighter was sworn in. The group also featured two women.
The hiring of the new firefighters was made possible by a SAFER (Staffing for Adequate Fire and Emergency Response) Act grant from The Department of Homeland Security.
Both Pascrell and Menendez have been strong supporters of such grants for the Paterson Fire Department, securing almost $28 million in the past 15 years.