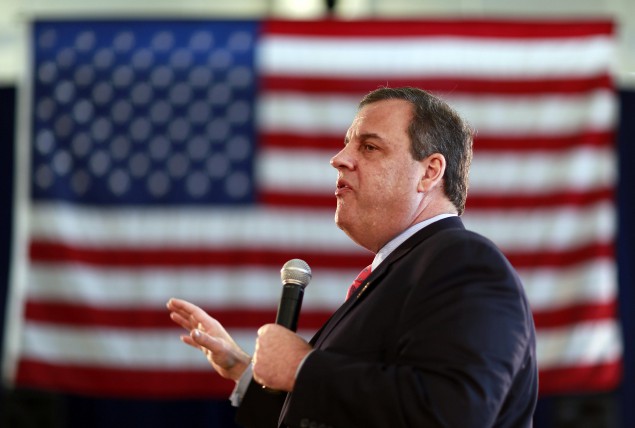 New Jersey Governor Chris Christie spent 72 percent of his time away from his home state in 2015, but now, the Governor is preparing for his annual state of the state address.
On Tuesday, the governor will address New Jerseyans in the speech that usually focuses on the state's plans for the coming year. According to some New Jersey political experts, however, Tuesday's showing will likely be somewhat different than in years past due largely to Christie's ongoing presidential campaign.
According to Ben Dworkin, the director of Rider University's Rebovitch Institute for Politics, Christie's Tuesday speech will have two main challenges.
"Because he has been out of state so much, his message of accomplishment is a new message for most New Jerseyans," Dworkin said. "They haven't heard it before which means it is going to take some time before it sinks in and they give him credit for it. The second thing is that, historically, you give a state of the state and then you push it. You promote it. But within 48 hours the governor is going to be back in Iowa and New Hampshire so whatever new ideas the governor proposes whether on Atlantic City or anything else, he is not going to be around to follow up."
Dworkin said that Christie has two options for his speech when considering how he will approach issues like casino expansion, the near-bankrupt Transportation Trust Fund, pensions and drug addiction issues, among other highly discussed issues statewide. Dworkin said the governor can either choose to focus on sending a message of bipartisanship and compromise, or he can choose to blast Democrats in the legislature for proposing ballot referendums on topics like casino expansion.
"He may well weigh in on [the issues] by emphasizing that we need bipartisanship," Dworkin said. "The alternative is that he could chastise the Democratic majorities for pursuing any number of constitutional amendments which don't need his signature to get on the ballot. He will say: 'Listen, just because I am not here, doesn't mean you get to go crazy.'"
According to Monmouth University pollster Patrick Murray, Christie's tone will likely veer towards the staunchly partisan approach more in an effort to comfort presidential primary voters nationwide than to focus on New Jersey's coming year.
"I think he will say that if it weren't for him as a Republican standing in the way, New Jersey would go to hell in a hand basket," Murray said. "The key thing here for Chris Christie is to see that the major doubt of Republican voters in places like New Hampshire and Iowa is that he is not a true Republican. That goes back to the Obama hug and a host of other things. So he is going to use the stage to underline those Republican credentials."
Murray said that he is not sure which topics Christie will choose to breech during the state of the state. He did say, however, that he will likely mention New Jersey's improved private sector job numbers as a marker of his success.
"I don't know what specific things he will bring up, what I do know is that the tone of the speech will be," Murray said. "It is going to be a speech that berates the Democrats for putting up all these proposals, takes credit for whatever accomplishments he can take credit for and doesn't propose any solutions to the big problems we are still facing."
Both Dworkin and Murray proposed that Christie would likely use Tuesday's speech to discuss the redistricting proposal made by Democrats. His ally, Assembly Minority Leader Jon Bramnick, and other Republican legislatures have expressed concern that the proposal (it includes the addition of a constitutional amendment to make redistricting occur based on averaged polling data from statewide elections, rather than by population changes) would unfairly benefit Democrats.
John Weingart of the Rutgers Eagleton Institute of Politics thinks it is unlikely that Christie will completely avoid issues like the TTF and pensions during the State of the State. According to Weingart, Christie will likely use current hot-button topics in the state as a jumping-off point to discuss the issues he has with the legislature in the state.
"I think he will be critical of the legislature for having proposed a number of voter constitutional referendums in recent weeks," Weingart said. "My guess would be the extent that he talks about casinos is to be critical of the process. He can use it to make comments about the Democrats who are hoping to run to succeed him putting their political interests above state interest or words to that effect."
According to Weingart, Christie's current presidential candidacy status presents an interesting element to the state of the state that has not been seen in years past.
"It is a fascinating moment because we don't know and he doesn't know, if he will be back and have to follow through on what he outlines in this message," Weingart said.