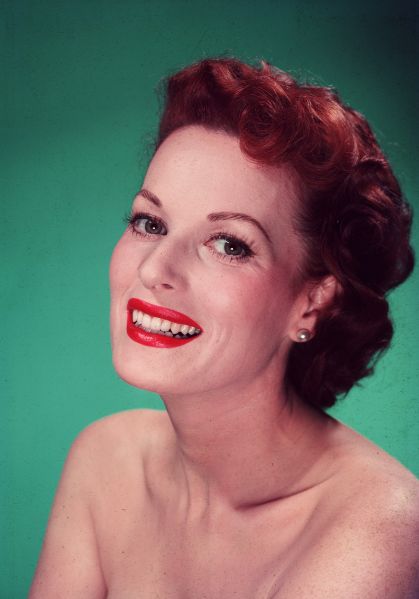 As the song goes, "the trouble with hello is goodbye." So before the old man with the beard and  scythe surrenders 2015 to the new kid with his year to grow, let's take a pause, not to refresh but to reflect. As we plunge in for some hearty new hellos, let's brace ourselves for some sad farewells. From New York's popular, longest-running Democratic governor, Mario Cuomo, to Yankees catcher and beloved team manager Yogi Berra, who guided both the Yankees and the Mets to the World Series, the losses were varied and many.
Starting with the ladies, my heart will be heavier at the movies without the scarlet-haired O'Hara named Maureen, who was not from Tara but could have been. At 95, she was still the ageless Irish beauty whose flaming red hair, emerald green eyes and white porcelain skin made her an instant star in the Technicolor films of the 1940s and '50s. A great favorite of John Ford, she graced a lot of his films, including five with co-star John Wayne, and tamed everyone from the Hunchback of Notre Dame to Santa Claus. When she sued Confidential magazine for libel and won, she became the primary cause for the financial demise of the Hollywood scandal-rag industry, and when Maureen O'Hara finally won her honorary Oscar in a wheelchair in 2014, she was so furious to be wheeled away before she finished her acceptance speech that she kicked one of her shoes angrily across the stage to tumultuous applause. The star of The Quiet Man was a tempestuous colleen to the end, ready for a donnybrook.
The label "girl next door" will never have the same meaning without radiant Joan Leslie, one of Hollywood's favorite pinup girls. She was every GI's dream of home during World War II and the only movie starlet who played herself, surrounded by a star-spangled cast in a flag-waving box-office hit called Hollywood Canteen that was centered around every red-blooded serviceman's dream—to win a date with Joan Leslie! When she died at 90, she was still appearing from coast to coast in charity events to raise money for American war veterans. Also taking their final bows were film icons Coleen Gray, 92, lovely star of such film noir classics as Nightmare Alley with Tyrone Power and Kiss of Death with Victor Mature and Richard Widmark; Betsy Drake (Cary Grant's elegant third wife); and sultry Lizabeth Scott, 92, the femme fatale with the baritone purr and the Novocained upper lip who dropped the "E" in her name long before Barbra Streisand ever dropped an "A." In films where she lured Burt Lancaster, Humphrey Bogart and Robert Mitchum to their doom, what she did for highballs and unfiltered cigarettes was equaled only by Bette Davis.
***
The glorious award-winning British stage, screen and BBC actress Geraldine McEwan, who played Miss Marple on TV for five decades, took her last curtain call. Glamour girls never really die in my naive world of innocent values, so there will always be a place reserved in my heart for my friend Betsy von Furstenberg, who majored in beautiful with so many laurels that people often forgot what an intrinsically fine actress she was. Who could ever forget her in either The Gingerbread Lady or The Chalk Garden, to name just two of her many triumphs.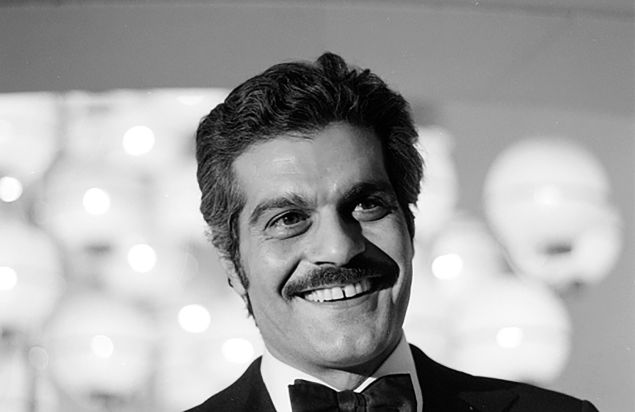 Ironically, three voluptuous Italian beauties who stormed international barricades to become world-class favorites all died in the same year: luscious Anita Ekberg was really Swedish, but in Fellini's La Dolce Vita in 1960 she immortalized bathing by splashing her scantily clad décolletage through the Fountain of Trevi in Rome; Laura Antonelli was a buxom sex symbol in more than 40 Italian films; and Virna Lisi was a blonde bombshell who made a successful transition from the Via Veneto to Hollywood and Vine in American films with Jack Lemmon and Tony Curtis. And how about another round of applause for Betsy Palmer, a family living room favorite in the golden age of "live" TV, in dramas on Studio One and Playhouse 90, as a game show panelist, and as an early-morning staple who replaced Barbara Walters on NBC's TODAY show. Then late in life she decided to risk her reputation and play a cold-blooded mass murderer in the horror flick Friday the 13th because, she told me, "I needed money to buy a new living room sofa. I didn't think anyone would ever see it." To her shame, it turned out to be the one thing in her career for which she will probably best be remembered. Don't you just love show business?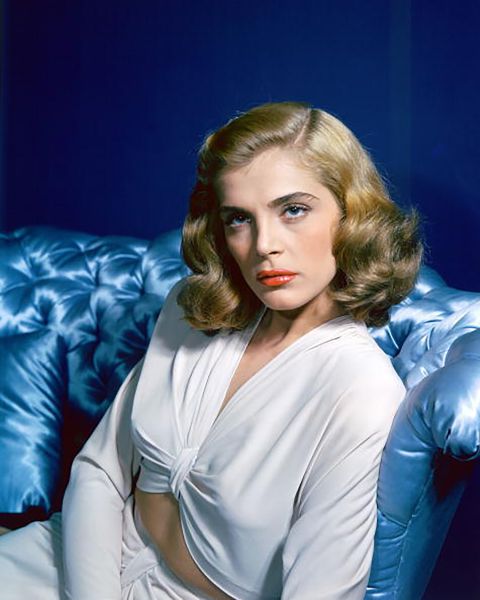 Where would we be without the solid "reliables"—the old pros who make the final screen credits worth sticking around for, just to check out the names in the supporting casts? Other ladies whose untimely departures stole a chunk of magic from screens big and small this year include 98-year-old Broadway veteran Vivian Nathan, an original member of the Actors Studio and a highly regarded character actor of great strength and versatility; vivacious MGM singer-dancer Sally Forrest; Yvonne Craig, who kept Gotham City safe as Batgirl in the campy 1960s TV series Batman; Peg Lynch, 98, who wrote and starred in 11,000 charming scripts for radio and TV's treasured archival sitcom Ethel and Albert—a true pioneer in broadcast comedy who ruled the airwaves for a decade before everybody loved Lucy; distinguished actress Diana Douglas, Kirk Douglas' first wife and the mother of Michael Douglas, who later starred in movies with both of them; French ballet star Colette Marchand, who was nominated for an Academy Award in 1952 as the prostitute who drove Toulouse-Lautrec mad in John Huston's famous film Moulin Rouge; Steve Allen's sophisticated wife Jayne Meadows; the great character actress Elizabeth Wilson, who scored as Kim Stanley's lesbian secretary in The Goddess, Dustin Hoffman's mother in The Graduate, and Edith Bunker's cousin on All in the Family, not to mention the spinster schoolteacher in Picnic on Broadway; my pal Anne Meara, who had a heart as deep as her throaty laugh (thanks for those wonderful weekends in Nantucket, Annie); and Judy Carne, the English actress best known for shouting "Sock it to me!" on Rowan and Martin's Laugh-In. If that doesn't exactly merit legendary show-biz status, her marriage to Burt Reynolds at least deserves an honorable mention.
***
More sadness clogs happy memories of Donna Douglas, an old friend of mine from Baton Rouge who started out as a beauty queen named Dottie Bourgeois and left Louisiana to rise to fame as ditsy Elly May Clampett on The Beverly Hillbillies for 10 straight years; Marjorie Lord, the wife of Danny Thomas on the long-running TV show Make Room for Daddy and an elegant, gracious lady who, in real life, married a bank magnate and became a patron of the arts as well as the mother of actress Anne Archer.
We lost Mary Healy, the pretty half of one of the entertainment world's most durable comedy teams with her husband Peter Lind Hayes; Francesca Hilton, the daughter of Zsa Zsa Gabor and hotel czar Conrad Hilton, and the only child of any and all of the glam Gabor sisters; Vera Stern, who escaped the Nazis to become the wife of violinist Isaac Stern and a gallant, passionate force in saving Carnegie Hall from demolition to make way for yet another ugly New York office building. And who could ever forget Bess Myerson, who in 1945 became the first (and only) Jewish Miss America, then moved from the runway to the red carpet as a game show panelist on I've Got a Secret and a formidable fixture in politics, serving as New York City's first consumer affairs commissioner under Mayor John Lindsay and commissioner of cultural affairs under Mayor Ed Koch. Women made so much progress in politics, the arts, humanities and life that it's easy to overlook the fact that a stripper named Blaze Starr retired to a trunk her last G-string. Forgotten, maybe, but in her heyday, look out, bubba. As the bawdy queen of Bourbon Street whose affair with Louisiana Governor Earl K. Long was turned into the entertaining 1989 movie Blaze with Paul Newman, she's worth remembering, too.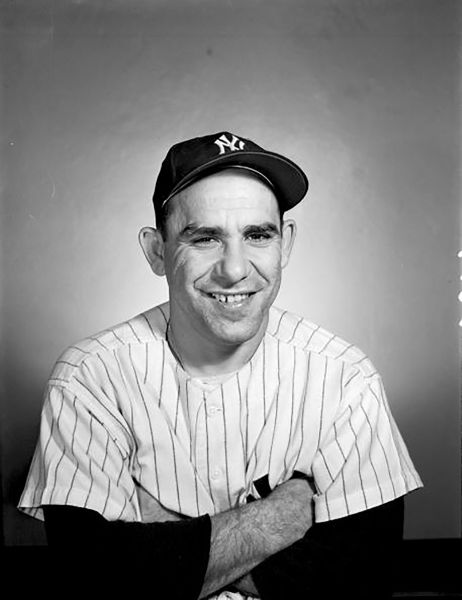 Moving on to the guys who waved "adios" in 2015, the tally is equally devastating. For Egyptian heartthrob and champion bridge player Omar Sharif, Lawrence of Arabia and Dr. Zhivago came naturally, but when William Wyler cast him as Barbra Streisand's lover Nicky Arnstein in Funny Girl, the wags predicted fireworks. He surprised the skeptics by teaching his temperamental co-star how to beat the house odds the next time she played Vegas and his charm won her over for life, although his films were thereafter banned in Egypt for kissing a Jew.
I'll miss dashing Louis Jourdan (his fame will outlast us all, thanks to Gigi) and Christopher Lee, 93-year-old vampire veteran of countless horror films. Always worried about being typecast as Dracula, he went on to work in James Bond movies, two Star Wars epics and the Lord of the Rings trilogy. Although he was often dismissed as wasting his career in films that were generally regarded as trash, he was knighted by Queen Elizabeth in 2009. The parade of stellar actors who turned in their SAG cards and took their talents to more exalted locations upstairs included Rod Taylor, the Australian who parlayed his rugged good looks into movie stardom in a variety of roles from Alfred Hitchcock's The Birds to Winston Churchill in Quentin Tarantino's Inglorious Basterds; Ron Moody (who played Fagin in the popular movie musical Oliver!); and England's Richard Johnson who, during a brief detour to Hollywood in the 1960s, unwisely turned down the role of 007 in Dr. No, the first James Bond flick, and married Kim Novak. 
***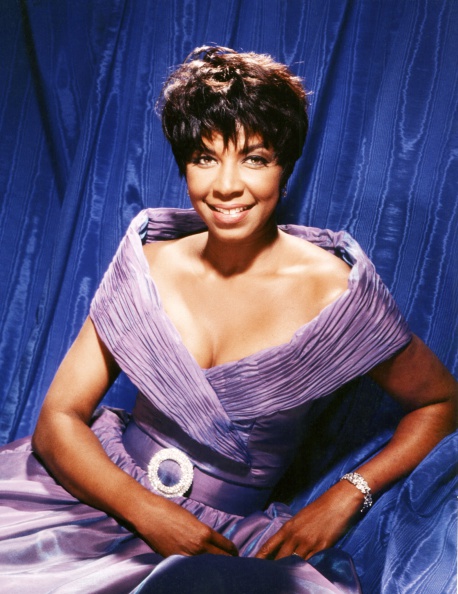 Child stars are not supposed to grow up, much less die, but we lost the unique George "Foghorn" Winslow, who stole an entire scene from Marilyn Monroe in Gentlemen Prefer Blondes when she found herself seated as his dinner companion on a transatlantic ocean voyage. "How old are you?" she asked, horrified to be dining with someone younger than her diamond earrings. To which he replied in his basso profundo: "Old enough to know a pretty girl when I see one." He retired at age 12 after his voice changed, and he spent the rest of his life working for the U.S. Post Office. We also lost Dickie Moore, the perennial juvenile who gave Shirley Temple her first screen kiss, appeared regularly in Our Gang shorts, and played in dozens of classics as the son of such famous parents as John Barrymore, Paul Muni and Marlene Dietrich. He was married to legendary musical star Jane Powell. She will miss him and so will we. It was also "Here's looking at you, kids" for Charles Herbert, who played the boy in The Fly as well as the sons of Cary Grant, Sophia Loren and Doris Day, and Kevin Corcoran, a cute fixture on the Disney lot in such family classics as Old Yeller and Pollyanna.
Speaking of Disney, it was one farewell revival meeting for Dean Jones, tall, lanky and good-looking former star of such Disney kiddie corn as The Love Bug and The Shaggy D.A., who devoted much of the last 46 years of his life to charitable work as a born-again Christian. His forgettable forays into Mickey Mouse territory hid both his serious side as well as his musical talent, but he shocked the world by starring on Broadway in There Was a Little Girl, a drama about rape with Jane Fonda, and again in Harold Prince's production of Stephen Sondheim's cynical 1970 Broadway musical Company. Already deeply religious, he recorded the original cast album, then walked out of the show prematurely, citing discomfort with the thematic material of a confused New York City bachelor suspected of being a closet homosexual. When he died, he was still boyish looking at 84.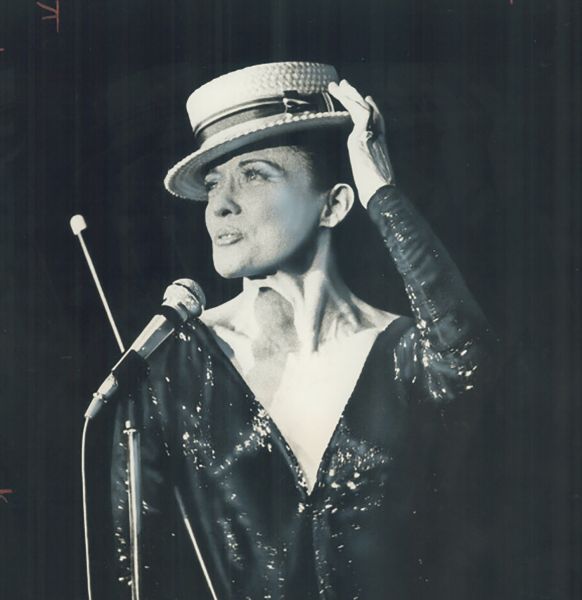 He was followed into self-imposed retirement by Martin Milner, who began his career as one of the redheaded kids in Life with Father and grew into stardom on two hit TV series, Adam-12 and Route 66, as well as Leonard Nimoy, who played the pointy-eared half-human, half-Vulcan Mr. Spock for decades in various movie and TV installments of Star Trek. And it was a reluctant "sayonara" for Jim Bailey, versatile female impersonator who channeled Peggy Lee, Judy Garland and Phyllis Diller on concert stages with haunting accuracy and precision; as well as for character actors James Best, Geoffrey Lewis, Robert Loggia, Australia's Keith Michell, Wayne Rogers (Trapper John on M.A.S.H.), Alex Rocco (memorable gravel-voiced gangster in The Godfather), Welsh-born Tony-winning stage star Roger Rees, dapper secret agent on The Avengers, Patrick Macnee, Dick Van Patten (the harried father on Eight is Enough), and troubadour Theodore Bikel who sang in 21 languages and was best known as Mary Martin's leading man in the long-running Sound of Music and later, as Tevye in more than 2,000 performances of Fiddler on the Roof.
***
Shame on anyone who forgets Jack Larson, who had one of the oddest careers in the arts. He was Jimmy Olsen, the bumbling Daily Planet boy reporter on The Adventures of Superman, a tacky, low budget and immensely popular TV series that ran for six years and is still seen in syndicated reruns to this day. Plagued by fans and nostalgia conventions, he later became a serious classical composer who wrote the libretto for Virgil Thonpson's opera Lord Byron, produced by the Met. He also wrote three other operas, and became the first playwright awarded a grant by the Rockefeller Foundation, but it was bow-tied preppie cub reporter Jimmy Olsen who stalked him to his grave.
From E. L. Doctorow to pop romance novelist Jackie Collins, it was a year of painful losses in the world of letters. One last epilogue emerged from Colleen McCullough, the phenomenally successful Australian housewife who sat down at her kitchen table in 1977 and churned out a book she called The Thorn Birds. It sold 30 million copies and she never had to eat kangaroo meat again. No more deadlines for best-selling author Stephen Birmingham, chronicler of the lives of the rich and famous in such books as Our Crowd and Life at the Dakota, for mystery writer Ruth Rendall, or for Frederic Morton, the author-critic-essayist who escaped the Nazis to write The Rothschilds and make a new home at a corner table at the trendy Manhattan saloon Elaine's. The shock of the year was the dredging up of old scandals surrounding the death of Gunter Grass, renowned German author of The Tin Drum, who won the Nobel Prize in Literature in 1999. Eight years later, the literary world was devastated to learn he had served as a member of Adolf Hitler's Waffen-SS torturers during World War II. It was later revealed that one of his comrades in the Hitler Youth was a man named Joseph Ratzinger, who later became Pope Benedict XVI. Tragedies a lot of people hoped were dead and buried resurfaced instead, and sales of The Tin Drum soared.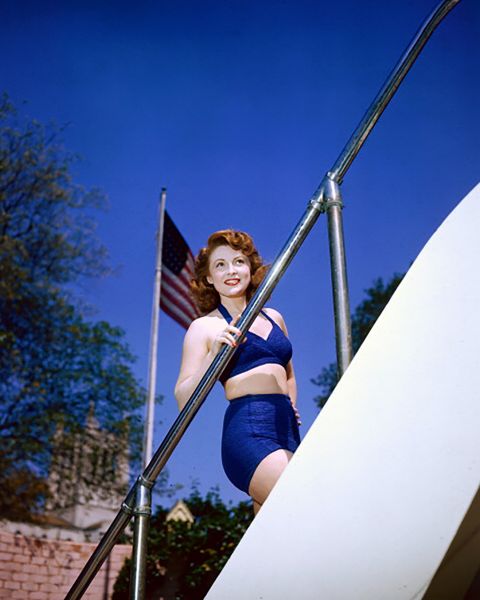 The theater lost prolific Irish playwright Brian Friel, Jerome Kass (he wrote the Tony-nominated book for the 1978 Broadway musical Ballroom), and Will Holt (prolific creator of Broadway shows that starred Ray Bolger and Alexis Smith). How can comedy survive without Neil Simon's favorite director Gene Saks, 93? Movies won't sound as intelligent without screenwriters Stewart Stern (his history-making Rebel Without a Cause set the template for troubled teenagers in the 1960s), James Salter (respected novelist and director of one of my favorite movies, Three), Colin Welland (he won an Oscar for Chariots of Fire), Steve Shagan (Save the Tiger), and Michael Blake, Oscar-winning writer of both the novel and screenplay of Dances with Wolves who was discovered by Kevin Costner while he was a broke, unemployed dishwasher in a Chinese restaurant.
And they won't look as sublime without the Oscar-winning camerawork of Haskell Wexler (Who's Afraid of Virginia Woolf?) or Czech cinematographer Miroslav Ondricek, whose vision gave such films as Ragtime and Amadeus a rarefied look of their own. Hollywood producers with taste are an endangered species, so what will we do without Samuel Goldwyn, Jr. (Longtime Companion) and Robert Chartoff (Rocky, Raging Bull, They Shoot Horses, Don't They?, to name a few)? The big screen will lack dimension without the directorial art house visions of Italy's Francesco Rosi and Portugal's Manoel de Oliveira, the world's oldest director, whose career spanned 90 years when he died this year at 106.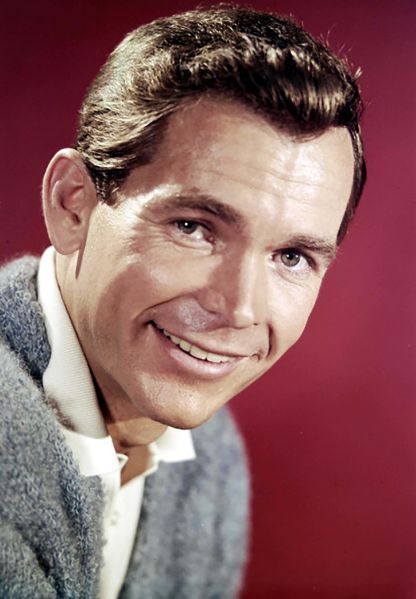 The music world needs heavy-duty triage after the lamented exits of world-class songwriter Michael "Mickey" Leonard (The Yearling); throaty French chanteuse Patachou (second in popularity only to Piaf in her native Paris); unofficial Beat Generation songwriter and poet laureate Rod McKuen; legendary and daringly original progressive jazz singer Mark Murphy (the last of a dying breed whose supple voice did amazing things with time, tempo and lyrics and rewarded him with a cult following among younger swingers); Jon Vickers (one of the Metropolitan Opera's most powerful tenors onstage and one of its most controversial, cantankerous characters offstage); the golden soprano of my pal Anita Darian (a favorite of Richard Rodgers, who cast her as a resonant star with a four-octave range in Flower Drum Song, she also played the kazoo with Leonard Bernstein and the New York Philharmonic); and lyricist Hal Hackady (he wrote the Broadway musical Minnie's Boys starring Shelley Winters as the mother of the Marx Brothers, but will always be fondly remembered as the man who penned "Let's Go Mets," the theme song of the New York Mets when they won the 1986 World Series).
The piano bench closed for Ervin Drake, able and dapper at 95, who wrote "Good Morning Heartache" for Billie Holiday and "It Was a Very Good Year" for Frank Sinatra. He never missed an opening, a nightclub act or a concert that showcased Broadway show tunes. James Horner, the young film composer for Titanic, died tragically while piloting his own plane. Milton Delugg, 96, was the bandleader for both Johnny Carson's Tonight Show and musical director of the annual Macy's Thanksgiving Day Parade for 30 years. Duke Ellington's jazz trumpeter Clark Terry, Louis Armstrong's pianist Marty Napoleon, and innovative jazz saxophonists Ornette Coleman and Phil Woods played their final riffs. It was eight bars and out for revered band singer Monica Lewis, who replaced Peggy Lee in the Benny Goodman orchestra, appeared as the first musical guest on The Ed Sullivan Show, and made history as the voice of Chiquita Banana. Ralph Sharon, Tony Bennett's personal arranger-accompanist for 45 years and a great jazz pianist in her own right, left the 88's for good. And a fatal nail was driven through the soul of the cabaret galaxy when captivating Julie Wilson retired her feather boa, tossed the gardenia from her soigné hairdo, and took her final bow.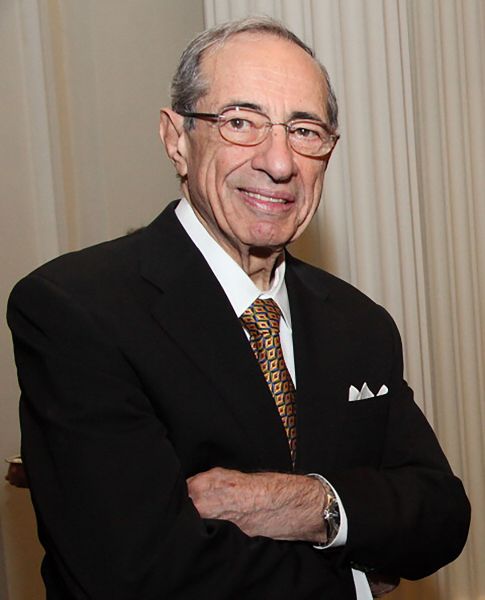 Russian prima ballerina Maya Plisetskaya danced her last tours jete. Arnold Scaasi, one of the world's few remaining legitimate couturiers, designed his last red-carpet gown. Harlem Globetrotter Meadowlark Lemon shot his last basket. Documentaries won't have the same impact without my upstairs neighbor, director Albert Maysles, who gave Grey Gardens and Gimme Shelter the same urgency and insight as his other films about Bible salesmen, gypsies, poverty in the Mississippi Delta and Sports Illustrated swimsuits. 
Where will chic New York celebrities now hang out to spot other chic New York boldface names since the suicide of flamboyant Chez Josephine restaurateur Jean-Claude Baker? Cookbooks won't have the same flavor without New Orleans celebrity chef Paul Prudhomme. I won't laugh with the same brio minus the acerbic stand-up comedy of Jack Carter. Where will the chills come from without horror-movie maven Wes Craven? The blues can't possibly have the same low-down raunch without B. B. King and his trademark Gibson guitar named Lucille. Goodbye to super agent Biff Liff, football giant Frank Gifford, producer Jerry Weintraub, and especially Joe Franklin, 88, a pioneer in the movement to keep quality pop music and Broadway show tunes alive on a low-budget talk show called Joe Franklin's Memory Lane that lasted 43 years. He never made it to the network level, but his frequent guests included Elvis Presley, Woody Allen and the entire Kennedy clan, and his house pianist was a kid named Harry Connick, Jr.
Broadcast journalism will lose its impact without award-winning CBS news correspondent Bob Simon, who was celebrating his 19th year on 60 Minutes when he died in an automobile wreck on the West Side Highway. Ironic, since he had survived so many more dangerous crises in the war zones of world chaos. (He was on one of the last helicopters out of Saigon in 1975 and spent 40 days captured by Iraqi troops during the Persian Gulf war in 1991.) Film criticism will unquestionably suffer from anemia without the credibility and wit of TIME magazine's Richard Corliss, who left in 2015 to join Pauline Kael, Judith Crist, James Agee and Vincent Canby in that big screening room in the sky. Pop-singing teen diva Lesley Gore lost her battle with cancer, but since it's still her party, I'll cry if I want to. And in the fading, final days of the year, music hit a sour note when Natalie Cole, multiple Grammy-winning singer and daughter of Nat King Cole, lost her battle with years of health issues following alcohol and drug addiction and a kidney transplant, and died of a sudden stroke. In her memoir Angel on My Shoulder, she described her life as "schizophrenic felon by day, singer by night." What a waste, but she was, in the one-word title of her biggest hit, "Unforgettable."
On a sillier note, I'd like to nod a final "adieu" to loopy, bearded 80-year-old recluse and Maine beekeeper Burt Shavitz, who transformed beeswax into a line of eco-friendly lip balms called Burt's Bees. After selling his company for $925 million, he lived in a 400-square-foot turkey coop with no telephone, but two of his dogs were listed by name in the local Maine telephone book. And last but not least, I invite you to join me in one final toast to Uggie, the adorable Jack Russell terrier who won hearts and stole scenes from everybody in The Artist. Long may he bark.