When one thinks of "festival season," boho looks usually come to mind, along with celebrities pretending to be normal for a day, RVs and camping scream festing. If the thought of spending any amount of time off the beaten path, listening to bands from inside of a tiny tent, is terrifying, the luxurious SXMusic festival might be a fitting music experience. After all, luxe getaways are an ideal way for the Burning Man set to vacation.
SXMusic is a new boutique festival on Saint Martin in the Caribbean, taking place from March 9 through March 13. The festival will infiltrate the island, along with a slew of electronic acts, including Jamie Jones, H.O.S.H, Lee Burridge and other top DJs. If you aren't into raving, you might still appreciate the luxe getaway, especially if snow is still on the ground in the city.
Event founder Julian Prince, a Montreal-based DJ, has given Observer readers an insider's itinerary. Mr. Prince suggested margaritas at Chez Raymond, dinner on the water at Mezza Luna and sunsets at the Samanna. Once you're exhausted from that long list of activities, revitalize at the spa at the Mercure Hotel, which is also hosting some of the festival's events, offering the opportunity to detox before a long night of partying. If that sounds too intense, there are nearby wellness retreats that offer beautiful locales, but you will miss out on indulging for almost a week straight. In fact, potential guests could consider booking a second week on the island, where they can recuperate from the madness.
Mr. Prince dreamed of hosting a festival in Saint Martin for years, but he wasn't sure if the electronic music industry could support a destination festival. "Now we have the research and analytics to confirm people will travel to enjoy what I believe to be the perfect harmony between relaxation and shared experience," said Mr. Prince. For five days and nights, SXMusic will host an international party, with guests coming from New York, San Francisco and Canada to listen to music on the beaches and inside the jungle.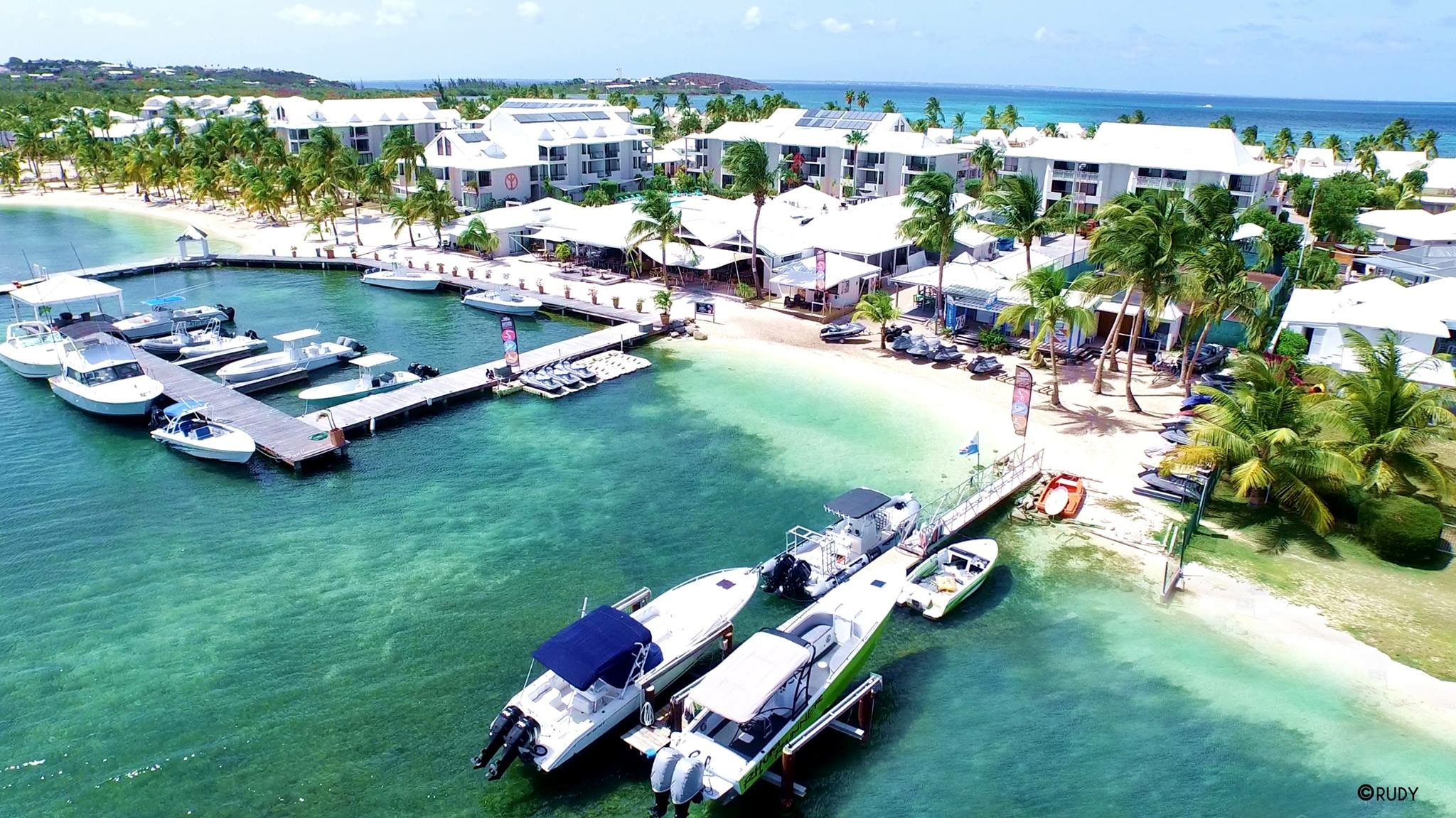 Those craving a truly luxe experience can book through the festival's concierge service, which will arrange villas, drivers, restaurant bookings and private chefs, along with providing exclusive yacht rides after events, which is far more glamorous than taking an Uber.
While your friends are coming home from Coachella with sunburns and horror stories of a mass exodus from Randall's Island during Governor's Ball, you'll be lounging poolside, plotting a weekend excursion to nearby St. Barths. You can still wear a flower crown and jean shorts, but you'll be wearing them in paradise—and for those who insist on wearing bikinis no matter where a festival takes place, your favorite suit finally won't look out of place.