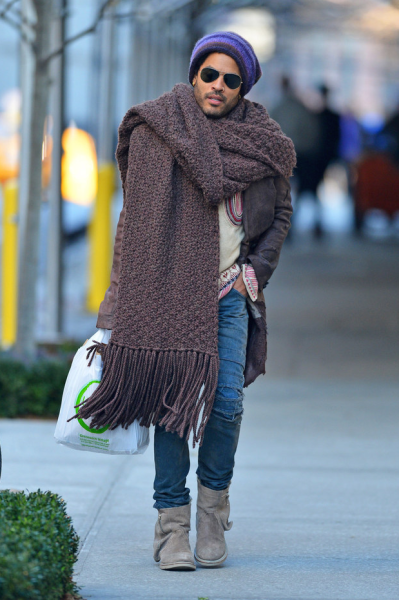 In the wake of a rather warm December, Old Man Winter has finally descended on the East Coast, prompting everyone to grab the nearest Canada Goose puffer and zipper up. In addition to a Michelin man coat, no winter ensemble would be complete without a wooly hat pulled low over the eyes, a pair of gloves that come armed with the ability to swipe left in a snowstorm and a ridiculously huge scarf.
The latter accessory will actually prove to be the most useful out of the three, at least when it comes to frigid office environments. No, we're not talking about a frosty encounter at the Keurig machine, but rather a place where the thermostat remains at subzero temps and seven simultaneous Gchat conversations still won't warm up fingertips.
An aesthetically pleasing remedy to this issue is wearing a scarf that's big enough to double as a blanket. It's chicer than a Snuggie, but will still ensure that the end of shivering in an office chair has arrived. Whether you opt for cashmere from White and Warren (which makes a great airplane blanket, too) or a classic buffalo check from Aritzia (ATZAF), this just might be the hottest accessory of the winter season, pun intended.
Bonus points if you channel Lenny Kravitz circa 2012 with this Golden Goose number.