There are times when you want Italian food, and then there are times when you want Italian-American food: red-gravy-drenched meatballs, garlic bread, chicken parm oozing with cheese and marinara. This is the type of food that courses through the veins of so many New York City neighborhoods, and now it's L.A.'s turn to soak up the sauce.
At Pistola on West Third Street, Bronx-born-and-raised chef Vic Casanova makes perfect cold-weather (people in LA wear puffer jackets when it's less than 60 degrees) cuisine like a splendid rigatoni alla vodka with a spicy tomato and cream sauce that packs a wallop. This beautifully rich dish bursts with prosciutto flecks and eats like a shareable main course. But why not have it in between meatballs with Sunday gravy and a one-pound veal parm chop? Italian-American food isn't about holding back. It's about an excess of comfort, and that juicy, pounded-thin veal parm is a modern showstopper that would be a hit even on The Bronx's Arthur Avenue or Brooklyn's Court Street.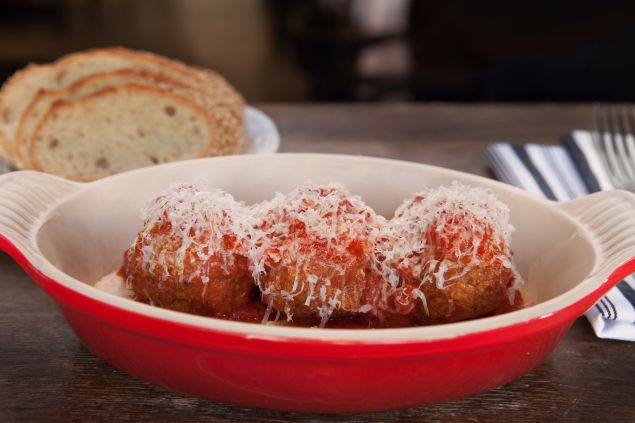 Mr. Casanova, who worked for Daniel Boulud, Scott Conant and Cesare Casella in New York before opening Culina at the Four Seasons in Beverly Hills, isn't the only former New Yorker who's elevating Italian-American food in LA. At Mr. Conant's Paninoteca, the sandwich shop inside the kitchen of Scarpetta at the Montage Beverly Hills, you'll find chef/Staten Island native Freddy Vargas reinterpreting classic sandwiches to glorious effect. His game-changing chicken "parmagiano" is actually made with burrata and smoked tomatoes, because sharp chefs know that flavor wins over authenticity every damn time.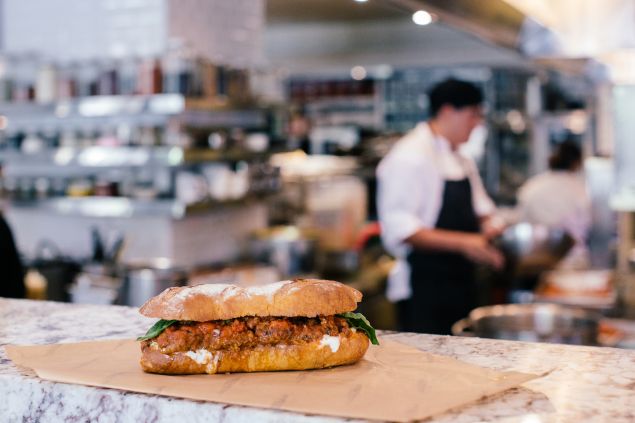 Paninoteca's porchetta with spiced pork belly, broccoli rabe pesto and fried hen egg is also the kind of sandwich that will have you mumbling fuhgeddaboudit with your mouth full. The padrino hero with prosciutto, mortadella, salami, provolone and Italian vinaigrette might make you think you're in a badass New York deli, but washing it down with a kale-and-apple drink will remind you that this is LA.
For pizza lovers looking for an authentic NY-slice-joint experience, Prime Pizza on Fairfax Avenue is pretty close with its thin-crust pepperoni and plain options. (Let's not get into the sausage-with-kale pie.) And the Made in Brooklyn truck is about to debut on the streets of LA with slices that have dazzled at private parties. Word is, the thin crust from chef/owner/former Brooklynite Sean Popock is legit, and the house-made tomato sauce, sausage, meatballs and garlic knots should be crowd-pleasers. We're not sure how the truck's pulled-pork pizza relates to anything we've had in New York but will concede that the point of Italian-American food is the freedom to riff before you fold it, fold it, fold it.