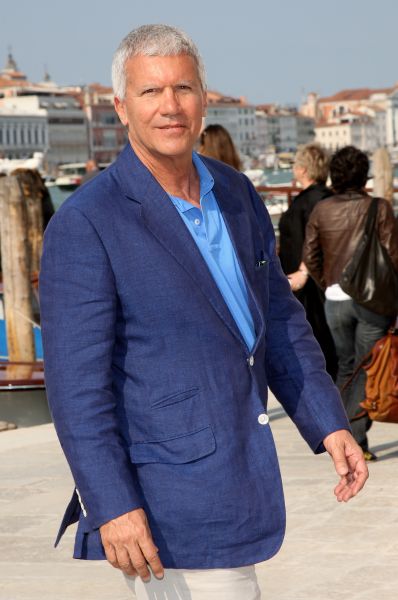 Larry Gagosian and the royal family of Qatar are arguing over a bust—in particular Picasso's 1931 plaster of his muse Marie-Thérèse. The noted art dealer has taken legal action against the family—one of the world's top biggest collectors of art—claiming that he is the piece's true owner, according to The New York Times.
Mr. Gagosian, who is well acquainted with members of the Picasso family, claims to have purchased Bust of a Woman from Picasso's daughter Maya Widmaier-Picasso last May, under the council of her daughter, Diana for $106 million. He then claims to have sold the sculpture to an unnamed New York collector.
MoMA's Picasso exhibit currently houses the bust and closes on Feb. 7.
Pelham Holdings, the royal family's agent, argues that in November of 2014, Ms. Widmaier-Picasso agreed to allow the family to purchase the piece for $42 million—a bargain compared to Gagosian's lofty sum.
Ms. Widmaier-Picasso planned on selling the sculpture to Pelham through a firm titled Connery, Pissarro, Seydoux, which no longer exists, the Times said. The firm had acquired the sculpture on behalf of Sheik Jassim bin Abdulaziz al-Thani, the husband to Sheika al Mayassa bint Hamad bin Khalifa al-Thani, the chairwoman of the Qatar Museums Authority and a top art buyer.
After discussing the possibility of a more profitable sale to Mr. Gagosian with her daughter, Ms. Widmaier-Picasso declared the Pelham sale void and refunded his payments.
Pelham unsuccessfully sued Ms. Widmaier-Picasso and the firm, so that they would complete the sale and later petititoned a French court in order to claim the statue, which also was rebuked.
Supposedly unaware of any prior mischief surrounding Bust of a Woman, Mr. Gagosian agreed to pay $105.8 million for the piece, with a mutual accord that he would then resell it. Mr. Gagosian has reportedly already paid for 75 percent of the agreed payment—$79.7 million—and claims that the bust officially came into his possession on October 2, 2015. 
Mr. Gagosian claims that it wasn't until Pelham wrote him a letter in October of 2015, threatening to have the statue removed from the MoMA due to a "priority claim," that he understood about the bust's prior sale, which Pelham disputes.
This isn't the first time that Mr. Gagosian has run into legal trouble over a work of art. Three years ago, Jan Cowles charged him of selling the 1964 Roy Lichtenstein painting, Girl in Mirror, from her collection without her approval.