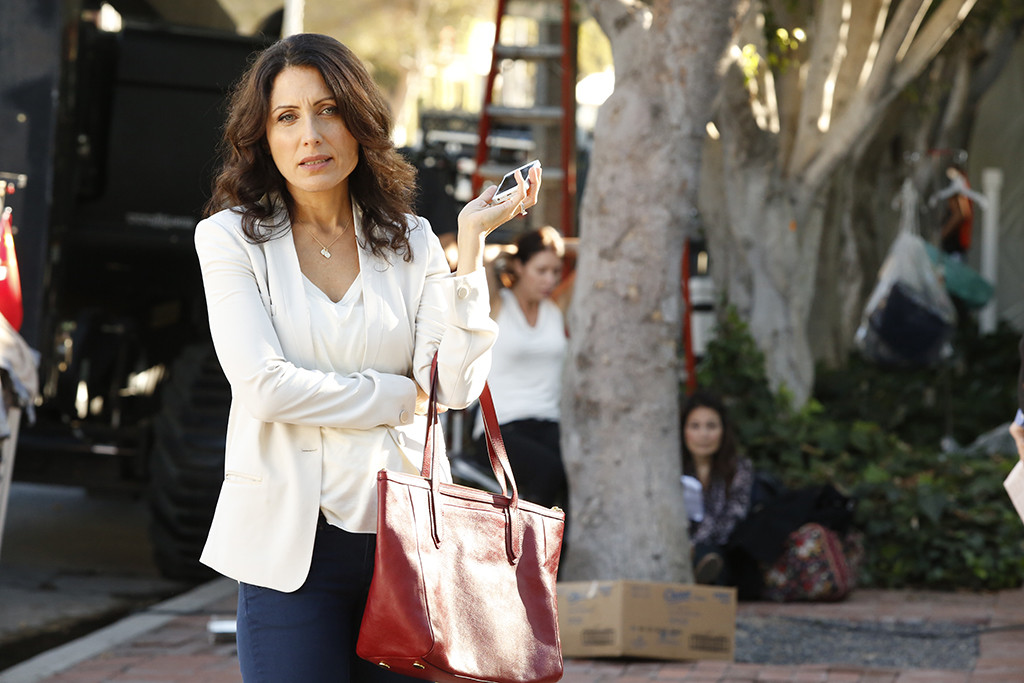 Girlfriends' Guide to Divorce is the best show you might not be watching. After all, the title makes it sound trite and overwrought, when the reality is it's an emotional look at divorce and dating. One of the best aspects of the show is the costuming. While many television series make each character look like they somehow share a closet, Girlfriends' costume designer Cynthia Summers creates unique looks for each character, highlighting their personalities and careers.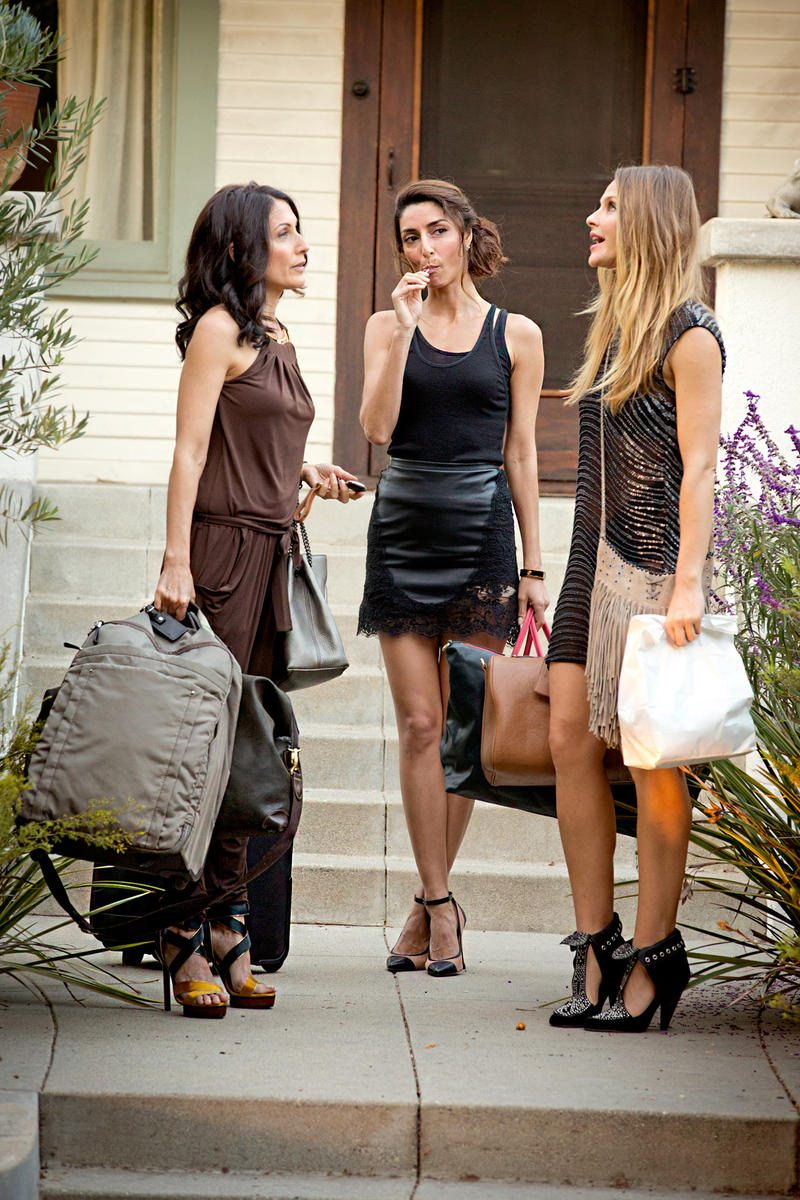 Girlfriends' Guide to Divorce is Bravo's first foray into scripted series. It's ideal for fans of The Real Housewives franchise and The Millionaire Matchmaker, with a raunchier vibe, similar to Californication, or even Sex and the City, after Carrie and Mr. Big inevitably divorce. The scripted series stars former club kid Lisa E. (now Lisa Edelstein) as Abby McCarthy. She plays a mommy blogger-type who has a meltdown during a reading for her Girlfriends' Guide series. After giving parenting advice for years, Ms. McCarthy finds herself struggling to reach readers who coveted her seemingly perfect life and took her marriage advice seriously.
Instead of descending into despair and a life of wearing only athleisure, Ms. McCarthy continues to look grown-up and glamorous with help from structured blazers and ultra-high heels, channeling her inner Upper East Side in a decidedly West Coast way. The character's clothes are equal parts realistic and aspirational, due largely to the show's frequent use of dream designers, including Isabel Marant, Gucci, Alice + Olivia, Maje, Oscar de la Renta, Pucci, Valentino and rag & bone. While there's the occasional appearance of Lululemon, the show features far more Louboutin.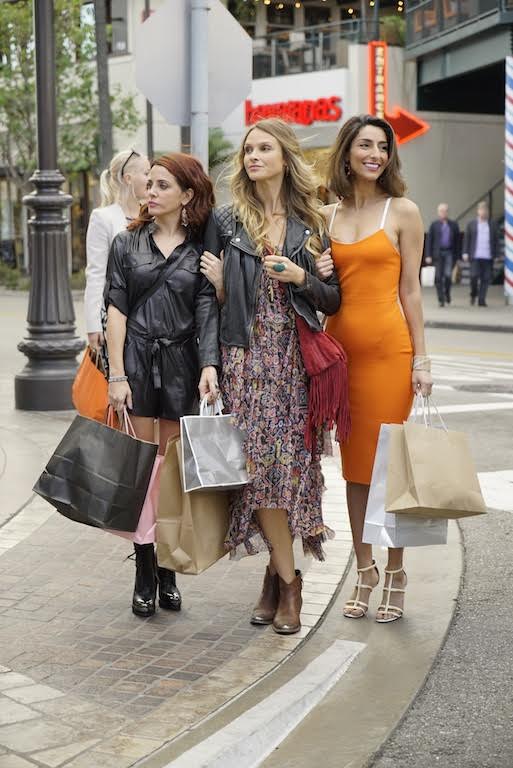 Observer chatted with costume designer Cynthia Summers about crafting looks for a group of girlfriends who are all completely different people, personality-wise and style-wise, all brought together by divorce.
What are some really fantastic pieces to easily elevate a casual look?
Abby's look needs to take her through a variety of situations in one day, from taking the kids to school, to booking meetings, to dinner with friends. Abby's "uniform" of tight jeans and T-shirts are easily elevated with a great pair of sky high heels, an "it" bag and a to-die-for jacket.
Tell us some of your favorite trends from Season 2.
After the tribal trend last season, it looks like giant blossom prints will appear everywhere, from border print skirts to entire suit jackets and beyond. With that in mind, and with Abby wearing so many dresses for her new look this season, I made a point of incorporating the big blossom trend into her closet. Another timeless and always relevant trend is layering with a great black leather jacket. Whether its a boho biker jacket over a party dress, or slick moto style with boyfriend jean, this piece never gets old. All white, tailored suits for women, in business or on the red carpet, are powerful and sexy.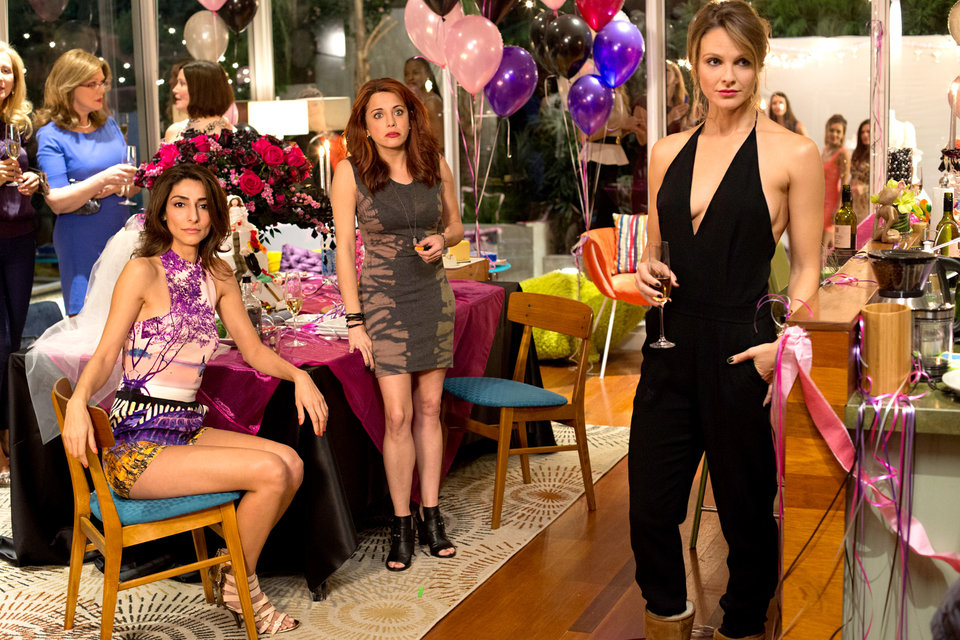 How can people own their personal style the way the Girlfriends do?
Know and trust your inner fashion self, and work your style from there. If you're not feeling it, don't stick to a singular style as time goes on. Allow your own personal style to grow and shift with trends! When Marni's second collection dropped all those years ago I was a huge fan. I had found my designer who knew the inner me and I was so loyal. A few seasons later, Marni's silhouette changed…and sadly, we had to break up. I just couldn't pull it off anymore. I'm also a big believer in "Power Posing."
What are the biggest differences between New York and L.A. style?
The dueling coasts! The West Coast is Cali-casual, single season, celebrity glam fashion versus the East Coast, which is driven by the fashion industry promoting serious, multi-season, individualistic glamour.