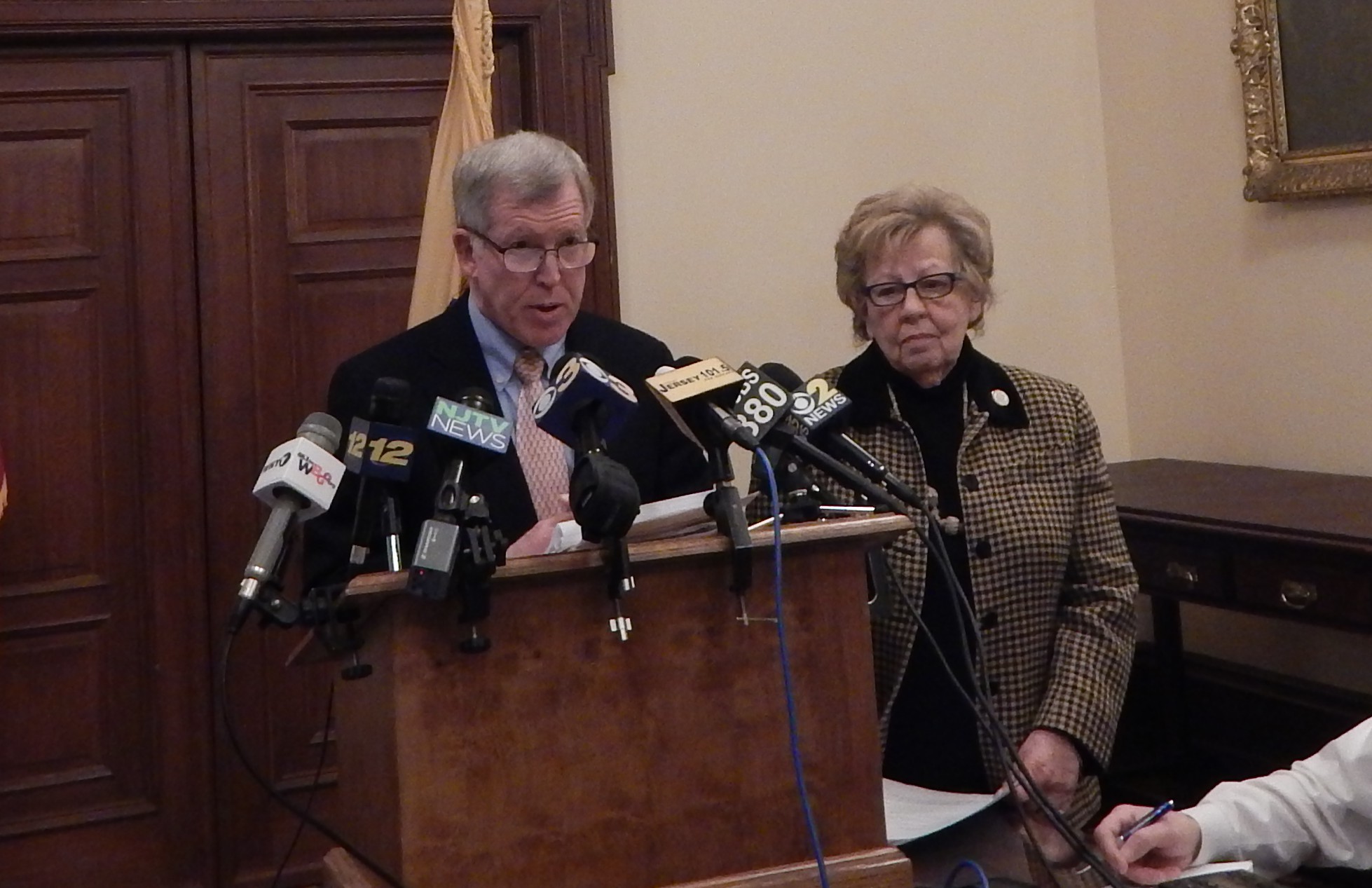 Two dueling Port Authority of New York and New Jersey (PANYNJ) reform bills were heard by the Senate State Government, Wagering, Tourism and Historic Preservation committee today. One of the bills, S708, was sponsored by Senate Majority Leader Loretta Weinberg (D-37) and Senator Bob Gordon (D-38). The other bill, S355, was sponsored by Senator Tom Kean (R-21). Only S708 was moved to a vote where it passed by a 3-2 margin.
Both bills aim to increase transparency and accountability in the Port Authority. The main sticking point between the two comes down to legislative oversight. The Weinberg/Gordon bill asks PANYNJ to make annual operating budgets public, sets standards that would require Port Authority to hold more public hearings and would regularly require agency officials to attend legislative hearings in both New Jersey and New York. Kean's bill, however, is more in line with a bill already passed by the New York legislature, something that he says should encourage that bill's passage over S708 in order to expedite the reform process.
"Why are we wasting any more time?" Kean asked during his committee testimony. "I always get frustrated when people say that we can't bat at the exact same weight as our New York counterparts. We have got the opportunity to move this forward. My concern is that if we move anything other than S355, we will run the clock out even further."
Hearings on the Port Authority reform bills have been held since June and, according to Kean, passing S708 with it's increased reforms will amount to nothing more than a conditional veto from Governor Chris Christie in order to have the New Jersey bill mirror New York's so that reforms can be taken. Kean, instead, offered the idea of passing complementary legislation at a later date that brings S355 closer to S708 legislative oversight standards.
"S355 has common ground," Kean said of how his bill works in both New York and New Jersey. "We have been pushing these reforms for a year now, let's focus on this common ground. If we need additional legislation, we can move that forward on a separate bill."
According to Gordon and Weinberg, however, New York should be encouraged to make chapter amendments to their bill in order to bring it into compliance with S708 in the event that it passes in New Jersey. The legislators also say that they have a commitment from New York Assemblyman James Brennan to move legislation identical to S708.
"It is more essential that ever that we have PA reform leg that ensures that the agency can and will meet the transportation needs of the region," Gordon said. "The New York bill, and essentially governor Kean's bill, doesn't provide adequate protections."
According to Weinberg—co-chair of the Bridgegate hearings with Assemblyman John Wisniewski that initially brought PANYNJ transparency issues to light—the lack of legislative oversight in the New York bill and the fact that it was passed "at the eleventh hour" without public hearing make that state's bill "a sham."
"Legislative oversight is public oversight," Weinberg said. "No agency in the United States needs more public oversight than the Port Authority of New York and New Jersey, an agency with a budget larger than 26 states. What is wrong with requiring the Port Authority to report to the legislature the state of the Port Authority?"
When the hearing turned to public testimony, a representative from the Port Authority's Police Benevolent Association also encouraged the passage of S708 over S355, citing language in the latter that he said "broke down years of collective bargaining" negotiations in place at the agency.
According to Weinberg, transparency at the PANYNJ is of utmost importance, especially as the agency embarks on two new large-scale projects: the construction of a new Port Authority Bus Terminal and the new Gateway Rail Tunnel.
In the Assembly, the identical legislation is sponsored by Assemblywoman Valerie Vanieri Huttle. There was no motion made to move S355.