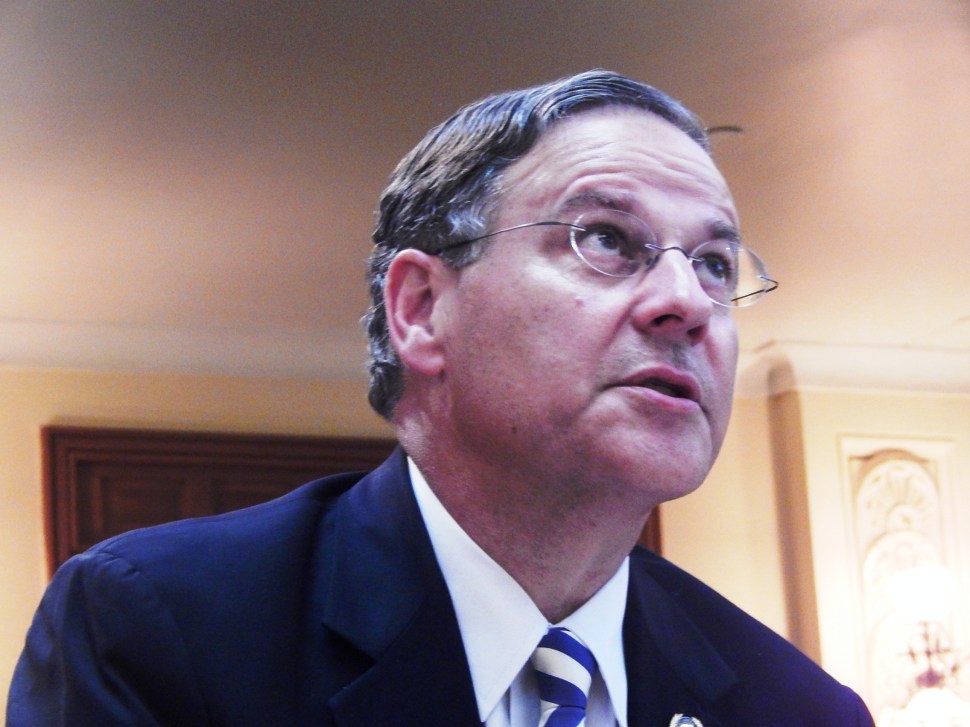 Senate President Steve Sweeney's challenge (D-3) challenge to Speaker Vincent Prieto (D-32) to post the senate version of the North Jersey casinos bill has Prieto up against what sources tell PolitickerNJ is a majority-attaining coalition in the lower house among South Jersey Democrats, Middlesex Democrats, and a big chunk of Republicans who could be hand delivered by Assembly Minority Leader Jon Bramnick (R-21).
Bramnick is a close ally of Gov. Chris Christie, who this afternoon endorsed Sweeney's plan to lean on Prieto to post the senate version of the bill.
"Don't forget," a statehouse source told PolitickerNJ, '[Assemblyman] Wayne DeAngelo (D-14) and [Assemblyman] Joe Egan co-sponsored [the senate version of the casinos bill, the alternative to that offered by Prieto]."
Sweeney allies are confident that the Republican support they have on the senate side among key members who get them to a majority will transfer to the assembly side with Bramnick (pictured, above) flailing his caucus.