Recently, Gwen Stefani made a major faux pas. It had nothing to do with her perfect peroxide hair, iconic red lip or continued ability to age like Benjamin Button. Instead, it was all about her relationship with current beau Blake Shelton, which is constantly deconstructed by curious fans. Ms. Stefani "liked" one of Blake Shelton's ex-wife's tweets, despite the fact that she does not follow Miranda Lambert on Twitter (Ms. Lambert, however, follows her). The completely random tweet wasn't even about Mr. Shelton, it was about Ms. Lambert's grandmother, making it far more mortifying.
For those who think celebrities have nothing to do with their own social media, Ms. Stefani proved them wrong. After all, it's less than likely that her public relations person was lurking in Ms. Lambert's social media shadows.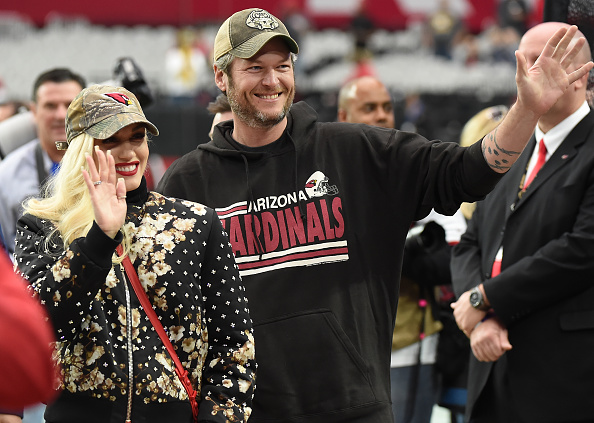 While some might believe the like was simply one woman reaching out to another, super sleuths know the truth. Gwen Stefani was stalking her current boyfriend's ex and did the one thing everyone actively avoids—offered definitive proof that she's watching her every move. While many are guilty of Zillow-ing someone's home(s) or perusing Facebook to make sure there's not a significant other already in the equation, the most guilty of all make their online interest known. Before you have to move to a deserted island, change your name and start over, know that everyone has made some kind of dating mistake, from A-list celebrities to the most tech-savvy among us—but here's how to actively avoid them.
1. Do not, under any circumstances, like an Instagram from a number of weeks ago (even one is far too many). This, of course, is the easiest tech mistake to make, as on Instagram it's far too easy to give a heart to something you don't like at all, not even a little. If you happen to find yourself looking at a potential gentleman caller and hand the phone to a friend, threaten their livelihood to guarantee that they don't accidentally like a photograph from 36 weeks ago. Nothing says "scary" like going on a deep dive pre-date and liking an ancient post, whether it's on Instagram, Twitter or Facebook, and with a new social media app introduced daily, the embarrassment opportunities are endless.
2. When investigating an admirer, remember that LinkedIn views are not private. For beginners, an easy way to sleuth is by checking a LinkedIn page, which you can easily find by only knowing someone's name, hometown and career aspirations. After all, while Instagram shows daily lives and the avocado toasts they're eating, LinkedIn is for those who want to know the pedigree of their potential paramour. However, LinkedIn will then send an email announcement that you've been exploring their background in extensive detail, which is  less than romantic.
3. Leaving an accidental voice message is much easier to do than one would think. A male New Yorker met a cute boy at a coffee shop, and was overjoyed to meet someone IRL instead of online, as it's becoming more rare these days. While they were casually texting, he started telling his roommate how fabulous he thought said gentleman was…and then realized he sent it all as a voice message via text. There was no response.
4. Sending a message to the wrong person happens far too often. A 20-something Williamsburg resident and political staffer was set to go on a date that seemed promising, courtesy of one of the many apps available. The morning of said date, her suitor texted her, "I had fun last night!" despite the fact that they had never met in person. While it was obviously meant for another Tinderella, they still went out, albeit unsuccessfully.
5. Requesting information over Facebook is never a good idea. Recently, a handsome mixologist I met one evening messaged me over Facebook, which is normal enough. What was strange, however, was his request to know where I worked and lived via the site. With the new option to request information on someone's relationship status through Facebook, there are unlimited opportunities for someone's true creepiness to shine through. While everyone could use their own PR person to prevent mishaps, sometimes there are inevitable dating blunders.