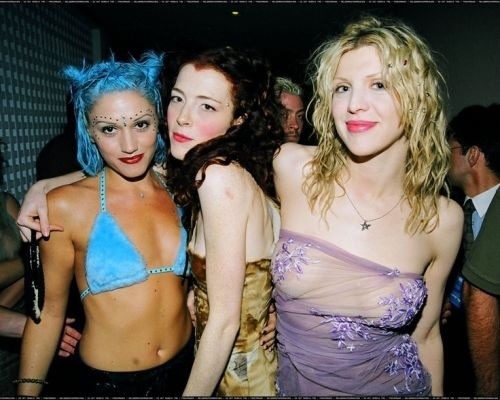 Fashion from the '90s is back in full force, whether it's distressed denim, updated choker necklaces with diamond details or Courtney Love's triumphant return to the scene with her Nasty Gal collaboration and Empire appearance. Even music festivals are in on the action, with the much-maligned '90s Fest in Williamsburg selling out almost immediately.
Most hope certain styles started by alt-rock queens won't return, whether it's denim skirts worn over cargo pants or Juicy Couture sweatsuits. But other looks are already seeing a resurgence, from Gwen Stefani's bindi at Coachella and cotton candy mermaid hair making its way down the runway and into supermodels' Instagram posts.
Alternative fashion icons Gwen Stefani and Shirley Manson both emerged in the years leading up to the golden age of the pop tart trifecta: Britney Spears, Christina Aguilera and Jessica Simpson. The three women were taking over TRL; the only outlier was Mandy Moore with "Candy," it seemed that teen angst wasn't exactly her thing.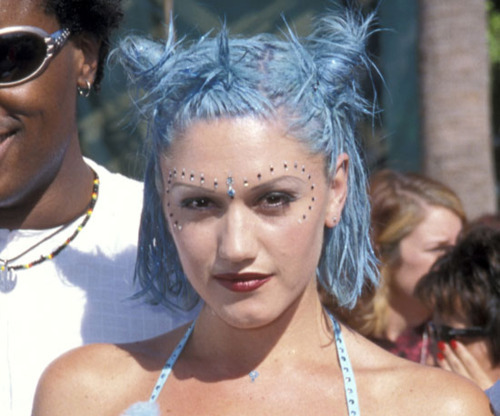 When Gwen Stefani first stepped onstage, she was equal parts feminist and feminine, famous for doing push-ups onstage in the moments leading up to "Just a Girl." With red lips and tiny tank tops, she was unafraid to get in the pit with the boys, but open about wanting to start a family. Her SoCal skater girl style influenced suburban teens and twenty-somethings, and is equally popular with the same crowds on social media platforms today.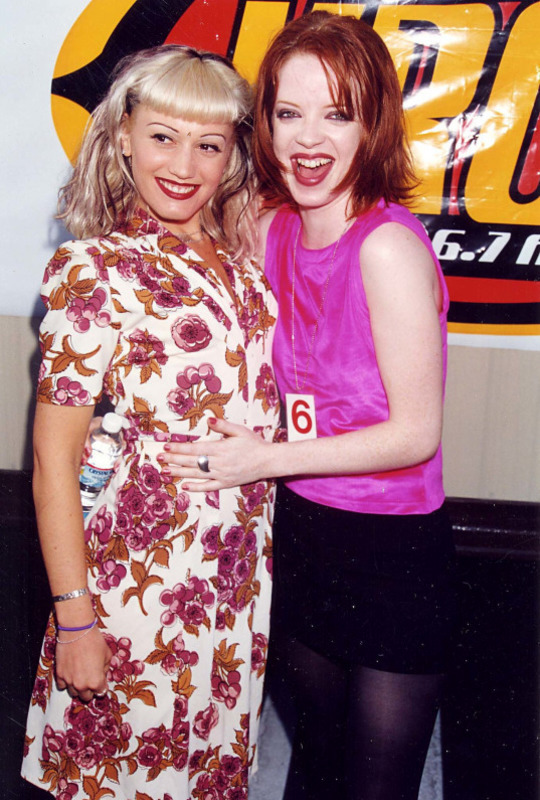 On the other pop-punk, alt-rock side of the spectrum was Shirley Manson. She was Gwen with a little bit of arsenic and more black-on-black than bright colors and animal prints. Ms. Manson rocked harder, screamed louder and her music eschewed tradition in her heavy Scottish brogue. Unlike Ms. Stefani, she wasn't made up of cherry lips and golden curls; instead, her signature Grace Coddington-worthy red hair and an androgynous look that inspired stylist-turned-designer Andrea Lieberman to create her brand A.L.C.
Ms. Manson rebelled against gender roles before queerness was a Tumblr term. If Ms. Stefani was the Beatles, Ms. Manson was the Rolling Stones—louder, edgier and never quite as mainstream, but still inspirational, in the '90s through today.
It has now been over 20 years since the release of the cool girl classics Tragic Kingdom and Beautiful Garbage. Both women are in the news—Ms. Stefani for her recent divorce from the less famous (but most famous member of Bush) Gavin Rossdale and her buzz-worthy flirtation, and then Facebook official relationship, with the recently divorced Blake Shelton. Ms. Manson has been all over the blog version of alt-zines, speaking out against the wild injustices that the music industry continues to perpetuate. Her personal life is still an afterthought, not what defines her, or why her fans flock to her, but her style can be seen on runways that show grunge looks gone modern.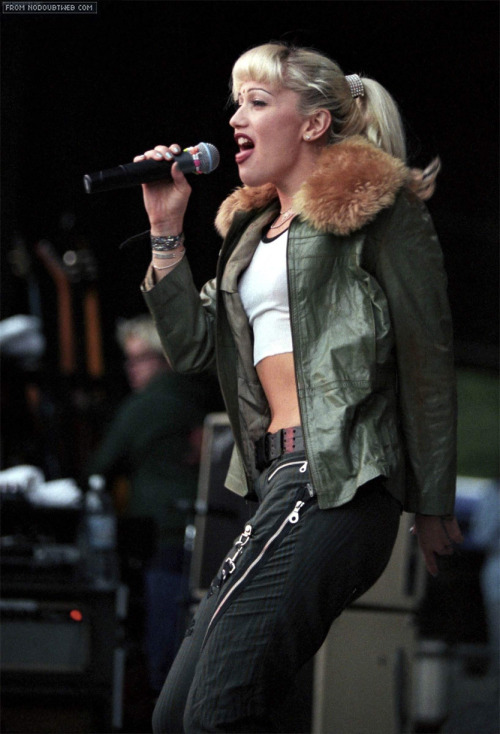 These two musicians molded how many women dress everyday, especially now that '90s nostalgia is here to stay. (Full disclosure: like Ms. Stefani I can't quite quit leopard print, with or without a LAMB label). As nostalgia reigns supreme, and Tumblr teens walk around wearing flannel, dark lipstick, and tattoo necklaces that were procured at Claire's during mall visits, they return to No Doubt music videos to search for style inspiration. One Tumblr, "90s Gwen Stefani," is entirely devoted to the resurgence of her style.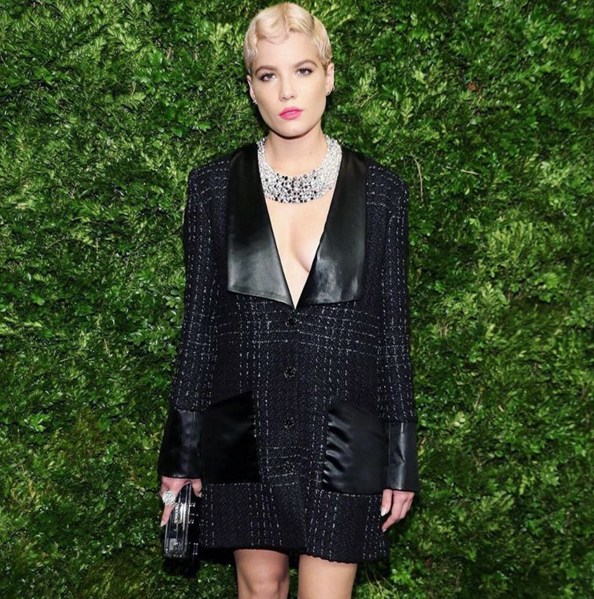 Their alternative styles paved the way for girls who felt out of place to wear whatever they wanted, without necessarily following every new trend. Now, artists and "it" girls Halsey, Elle King and Tove Lo have made mixing high and low their style key. In response, their grunge inspired fans wear leather and lace.
Ms. Stefani and Ms. Manson showed misfit teens in the '90s that fashion was about mixing patterns, wearing red lipstick and going against what was popular at the local mall; ironically, their style became so influential that it's returning 20 years later, for a new generation, available at suburban shopping malls across the country.