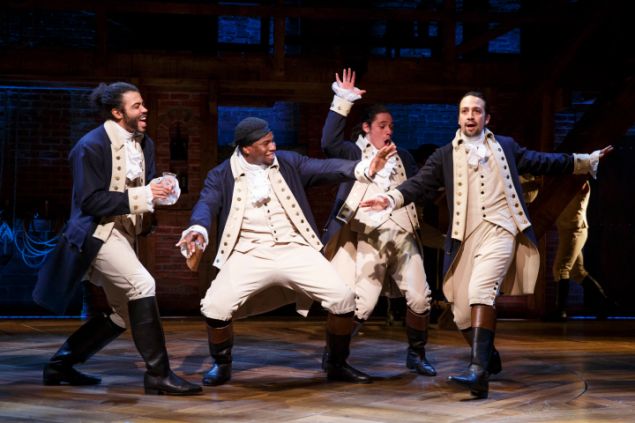 It's no secret that President Barack Obama loves Hamilton—he's seen the show twice, he hosted a Democratic fundraiser after a performance and he referenced the show several times before and during his State of the Union address.
So it was a welcome surprise when Twitter put two and two together and created the hashtag #Ham4SOTU. Users combined screenshots from the State of the Union with Hamilton lyrics, showing how plugged-in the musical's fans are to current events:
Not surprisingly, Mr. Miranda was thrilled with Twitter's creativity:
This isn't the first time a Hamilton hashtag game has taken over Twitter. Fans have gotten the show trending with hashtags like #Force4Ham and #ParksandHam, and when the show introduced an online lottery last week there were 50,000 unique entries.
Just goes to show: in politics and on Broadway, people will do anything to get into "the room where it happens."