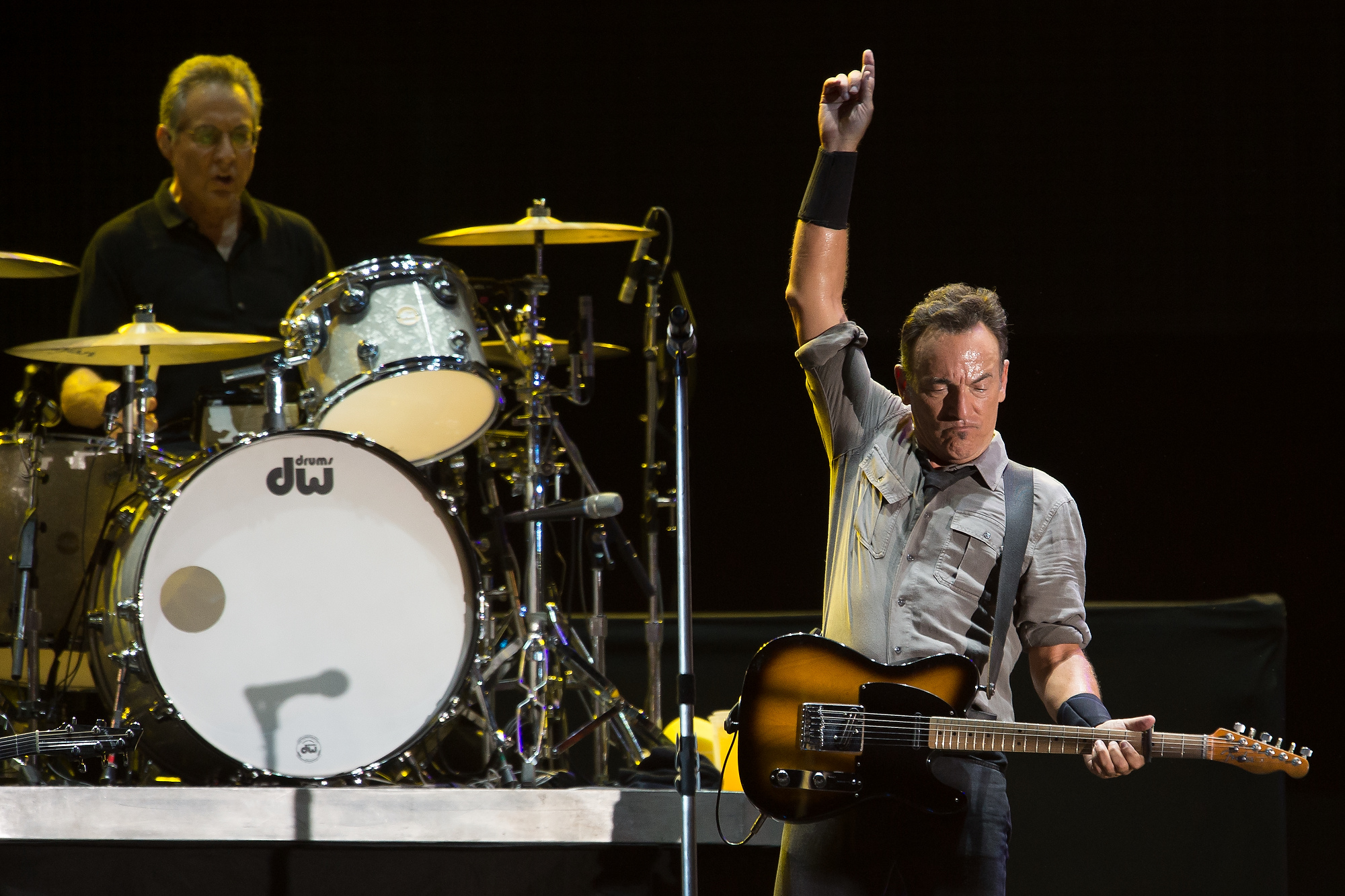 If it feels like the odds are stacked against you every time you try to buy a ticket at face value to a concert in New York City, it might be because they are.
A confluence of forces—including venues and music industry insiders holding tickets and especially the rise of ticket brokers using illegal robot software—make it extraordinarily difficult for regular New Yorkers to get tickets when they go on sale, while brokers make big bucks by selling ducats on the secondary market, according to a report Attorney General Eric Schneiderman will release tomorrow morning.
"Ticketing is a fixed game," Mr. Schneiderman said in a statement. "My office will continue to crack down on those who break our laws, prey on ordinary consumers, and deny New Yorkers affordable access to the concerts and sporting events they love."
In the report—dubbed "Why Can't New Yorkers Get Tickets?"—Mr. Schneiderman's office lays out the role that bots, brokers and industry insiders play, and calls for criminal penalties for using bots and legalizing paperless tickets that make it much harder to re-sell seats.
That the ticket game is fixed may not come as a surprise to music fans across the city, who have likely grown accustomed to staring at the spinning queue indicator on Ticketmaster.com while, somehow, tickets manage to appear nearly instantly on re-sale sites like Stubhub. As regular humans looking for tickets are forced to type in nonsensical captcha phrases or click on every picture that shows a cactus or a car, somehow actual robots are just breezing past the "I'm the not a robot" checkpoint.
(In full disclosure: I have spent the last several weeks trying to get tickets to Bruce Springsteen's shows at Madison Square Garden, and have clicked the "I'm not a robot" box so many times I am beginning to wonder if I am a robot.)
When tickets for a 2015 U2 concert at Madison Square Garden went on sale, a single bot managed to buy 1,012 tickets in one minute.
According to Mr. Schneiderman's report, those bots are a big part of the problem: they purchase tens of thousands of tickets per year in the state, at least.  The automated ticket-buying software lets a broker conduct hundreds of transactions at the same time, and much more quickly than the typical humanoid concert-goer.
On the day tickets for a 2015 U2 concert at Madison Square Garden went on sale, a single bot managed to buy 1,012 tickets in one minute, according to the report.
No luck buying Beyonce tickets for the Barclay's Center when they went on sale in March 2013? While you were stuck praying you'd pull two tickets, one bot managed to snag 520 of them—in three minutes, according to the report.
How do they do it?
There are two different kinds of bots, according to the report, but it starts with what's known as spinner or drop-checker software that constantly monitors ticketing sites to figure out when tickets are being released—or, in the parlance of obsessive fans and ticket sellers, being "dropped." Another kind of bot focuses more on the moment of the general onsale—conducting tons of searches all at once and putting tons of tickets into "reserve status," meant to give people time to put in their credit card information. Then the brokers look over the reserved seats and pick the best ones.
But how do the bots pass that pesky "I'm not a robot" test, which can be tricky enough to slow down humans? Captcha keeps adapting to be tougher, but so do the bot builders, according to Mr. Schneiderman's office, training their software to "read" the code words through optical character recognition—or by sending images to human workers in other countries who can pick out the picture of a cactus or a street sign or a lake.
Once the brokers have the tickets, they list them for sale on the secondary market—where thanks to a 2007 state law change, there is no limit to how much money they can request. (Here's an example: tickets for tonight's Springsteen show were listed as high as $2,882 on Stubhub, as of 3:15 p.m. Wednesday.)
Sometimes, brokers don't even wait until they have the tickets to try to sell them at an inflated price. Mr. Schneiderman made news last month when he went after brokers who were listing tickets for Springsteen shows that hadn't even gone on sale yet, what he dubbed "speculative tickets." Two more Springsteen shows were announced this morning, for the Barclay's Center in April. Tickets don't go on sale until Friday, but a website called My City Rocks ticket exchange is already listing tickets from $388 to $680—for specific seats they cannot possibly have purchased yet.
However they got the tickets, some of the brokers selling them are not even licensed to do so in New York, Mr. Schneiderman's office said. To that end, his office recently reached settlements with two ticket brokerage companies: MSMSS, a Brooklyn-based LLC, and Extra Base Tickets, a Manhattan-based LLC, both of which Mr. Schneiderman's office alleged had resold thousands of tickets on sites like Stubhub.com and TicketsNow.com. MSMSS paid $80,000 to settle the case; Extra Base Tickets paid $65,000 to settle, according to court documents.
While bots are a big part of of the broker business, the re-sellers also have other methods of getting tickets, Mr. Schneiderman's report said, including using industry connections to get tickets faster than the typical fan.
It's not just bots and brokers. The music and concert industry itself is another reason why tickets can be scarce, according to the report: Mr. Schneiderman's office found that only 46 percent of tickets to an average concert are reserved for the general public. Some 38 percent are released in pre-sales—often for users of certain credit cards—and 16 percent are "hold" tickets, handed out to insiders like artists, agents, promoters, record labels and sponsors.
So what can be done to help get tickets into the hands of actual fans, at a reasonable price? Mr. Schneiderman's office put forward several suggestions—including ending New York's ban on "paperless tickets."
A hard ticket, or even a printable PDF, can easily be sold to someone else for more money. But paperless ticketing—in use at plenty of venues outside of New York—requires the person who paid for the ticket to show up and present their credit card and their photo identification to gain entry into the concert venue. In 2010, the state's ticketing law was changed to ban the use of non-transferrable tickets unless customers have an opt-out—the option to pick a ticket type that they can re-sell. Mr. Schneiderman's office said the law banning the paperless tickets should be repealed, but noted that the tickets should be truly non-transferrable—and that Ticketmaster should not be allowed to restrict them from being resold anywhere other than its own resale network.
There's been an effort to deal with bots at the national level. Sen. Charles Schumer introduce a bi-partisan bill dubbed the BOTS Act, which would impose big fines on bot users.
"These bots have gotten completely out of control and their dominance in the market is driving up prices for music and sports fans," Mr. Schumer said in a statement.
But bots are already illegal in New York, and the civil penalties at stake clearly haven't dissuaded many brokers from using them. To that end, Mr. Schneiderman suggested imposing criminal penalties in the state.
Mr. Schneiderman's office also suggested the State Legislature should cap the markup allowed on ticket sales to a "reasonable limit."
He also called on resale platforms to police their own business—requiring resellers to provide their license numbers to prove they are not violating the law, and enabling their platforms to display the face value of the ticket, which is required by law for ticket resales in New York.
One online ticket sales venue, TicketNetwork, thanked the AG's office for pushing against allowing ticket vendors or venues to be the only resale option for some tickets.
"TicketNetwork applauds the efforts of Attorney General Schneiderman for taking a stand against venues and teams that prevent fans from freely selling their tickets, place price floors on tickets, and refuse to disclose what tickets actually remain on sale for the public to purchase," Don Vaccaro, the company's CEO, said in a statement. "Like TicketNetwork, the Attorney General supports fair pricing and keeping general public access to games affordable, and we will happily continue to work with his office to ensure customers are treated fairly."
Vendors like Ticketmaster, meanwhile, should enact reforms to stem the use of bots, including preemptively enforcing ticket limits and looking at sales patterns to spot bots at work.