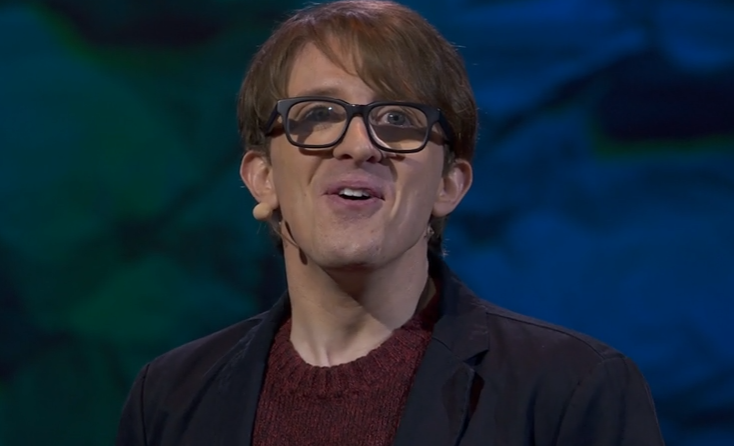 It turns out that if you entertain the person behind a scam email instead of just deleting it right away, you might be in for a good laugh.
That's what James Veitch, a British writer and comedian with a mischievous side, has done, and it's made for one hilarious experiment. In a lecture filmed at TEDGlobal>Geneva in December 2015 and just uploaded to Ted.com, Mr. Veitch tells the humorous tale of how a scam email conversation about a 25 kilogram shipment of gold began like this: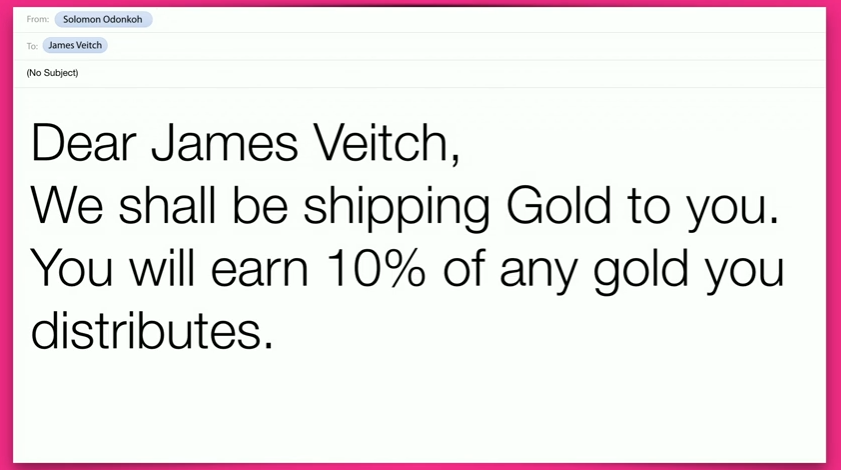 And ended like this:
We'll give you a hint—there was some dedicated convincing, a push to use code words and names as well as a chat about the many varieties of hummus. And that's just the tip of the iceberg. Watch the full talk here:
[ted id=2405]
But before you start messing with your scammers, beware of what they're up to. Don't try this with a phishing email, for example, and never give up personal information or click links in suspicious emails. And as Mr. Veitch recommends, don't do this using your primary or work email addresses. We'd also recommend making sure they can't get your IP address.