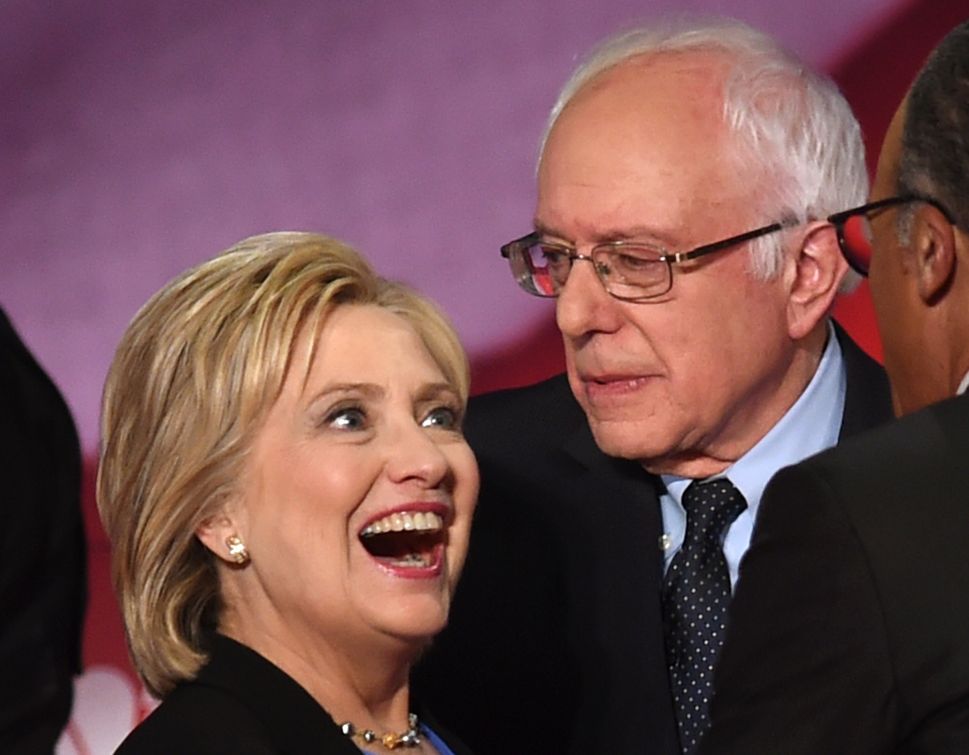 PBS will host the next debate among potential nominees to run as the Democratic party's candidate for President of the United States, on February 11, at the University of Wisconsin-Milwaukee. As well as broadcasting the debate on its 350 member stations, the network has also announced that it will be live streamed on the Internet.
The debate begins at 9 PM ET, that Thursday night. To watch it online, go to the PBS website here.
Just in case a connection is spotty, on February 4, PBS announced a partnership with CNN, so viewers will also be able to watch on CNN, CNN.com and on CNN's mobile app.
The network also announced a partnership with Facebook. The social media giant has made closed groups of undecided voters in states soon to vote. Those voters are interacting with PBS's political team from now till the debate, and those conversations will inform questions asked on February 11. Facebook (META) will also provide the network live data about the discussion during the debate online which will be shared with viewers live.
The hashtag for the debate will be #DemDebate, according to a PBS spokesperson.
As of today, Hillary Clinton, Martin O'Malley and Sen. Bernie Sanders are all still in the running. While the network has not yet confirmed participating candidates, this will come after both the decisions in Iowa and New Hampshire. There is a chance the debate could be down to two by then.
Gwen Ifill and Judy Woodruff from NewsHour will moderate. The debate will be produced in collaboration with PBS's Washington, DC affiliate, WETA, and WUWM 89.7 FM.
"We are proud that PBS stations will broadcast this Democratic candidate debate at such a critical time in the election cycle—on the heels of the Iowa caucuses and the New Hampshire primary," said PBS executive Beth Hoppe in a statement. "I know that PBS NewsHour and WETA will produce a debate that is as engaging as it is informative, and which will help the public learn more about the positions of these candidates."
The Observer has reached out to PBS for more information about what hashtag the network is using, whether it has social media partners, the extent of national access via radio and its preparations for the increased traffic load. We will update as we learn more.
UPDATE: This story has been updated with new announcements about partnerships with CNN and Facebook. February 4, 2016 6:11 PM.