An obvious signature can be spotted on each of Karen Walker's playful sunglasses: Two simple arrows, located on each temple. Creations from the New Zealand-based designers have become synonymous with this insignia from the moment she first introduced it in 2002. Although true fans of the brand have acquired a trained eye, which can spot one of Ms. Walker's frames from a mile away.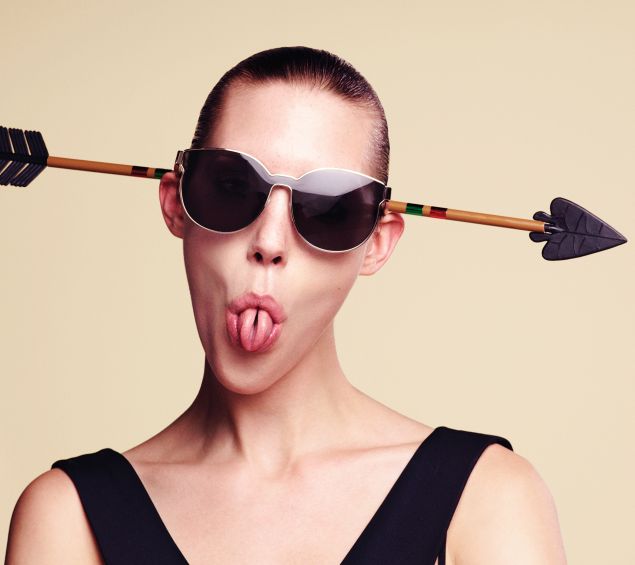 According to the designer, the arrow isn't merely a pretty icon. "It stands for the brand's optimistic spirit and fearlessness," she told Observer.
For this season, the Ms. Walker is paying homage to her signature, by making an ad campaign entirely dedicated to arrows. Aptly titled "Arrowed," each of these photos embodies the joie de vivre of the brand; it's where one model pairs many wacky faces with an arrow shooting through her brain.
In previous campaigns, Ms. Walker has featured the famous pooch Toast and once she included both toddlers and chic senior citizens in one campaign. The images, released in 2013, featured shots of Linda Rodin and Ilona Royce Smithkin when they were 65 and 91, respectively.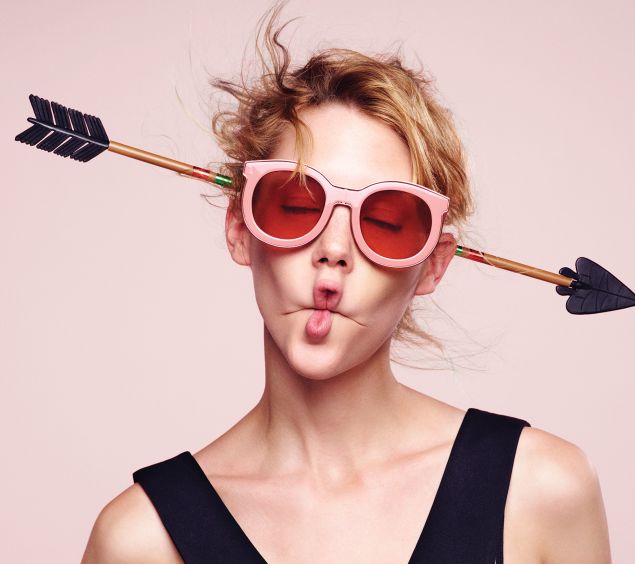 "Our campaigns are always about the fun side of wearing sunglasses and this campaign is about the Karen Walker effect you experience when you're wearing a pair of glasses with an arrow on the temple," Ms. Walker explained. To further that point, she disclosed that the only direction given to this season's model was "to be delirious."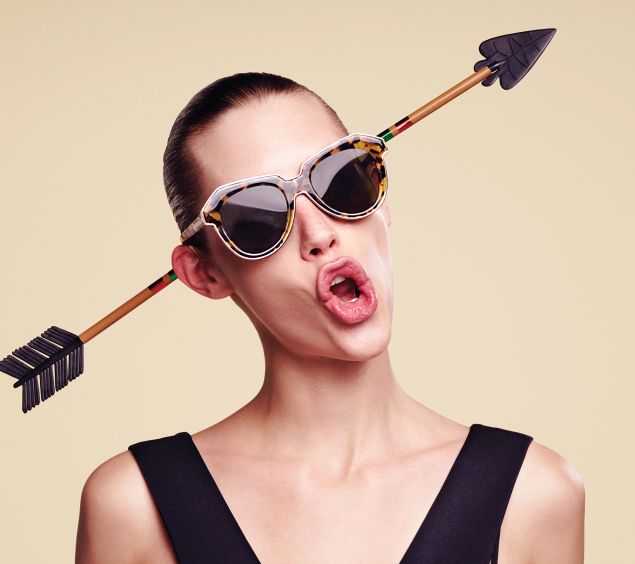 With this many gorgeous sunglasses to play around with, there's no doubt that delirious would be a side effect.