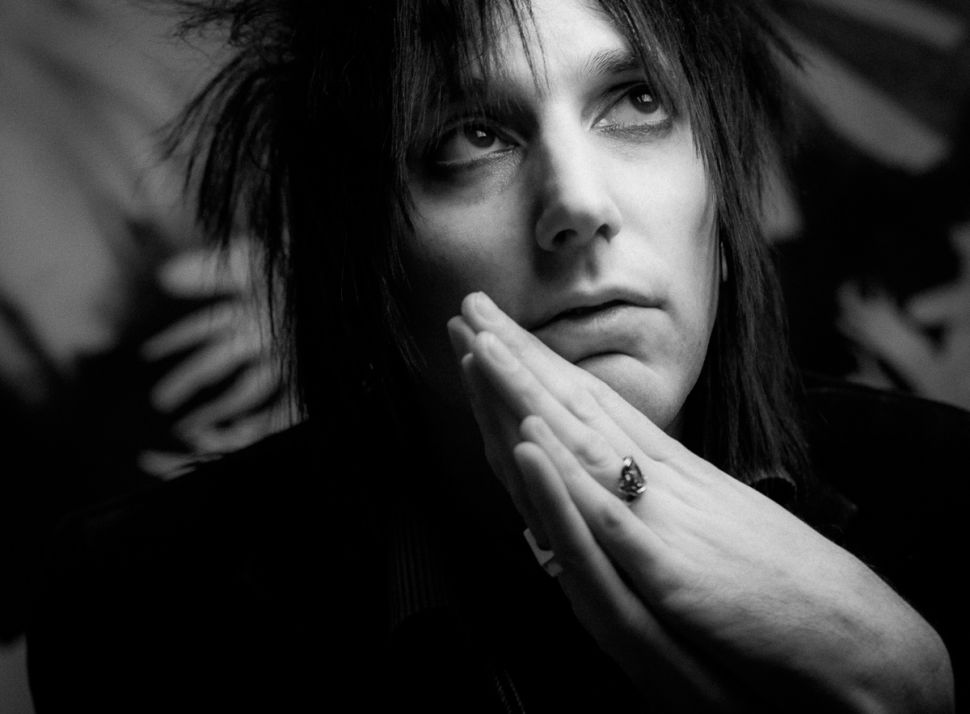 Photo courtesy: Jim Newberry
When David Bowie died last Sunday, and throughout the aftermath of this goddamn death dedication week— we can now add Glenn Frey and Mott the Hoople drummer Dale 'Buffin' Griffin— I wasn't able to verbalize my thoughts about him publicly. Aside from a few photos, I chose to deal with it privately. After all, what could I possibly say about David Bowie that millions of us don't already know or feel? But Kevin Junior died over the weekend, and I feel that I need to say something about him. Because he was incredible. And millions of people don't know that.
I don't even remember a time where I didn't know Kevin, though my earliest memories involve him coming into the 99th Floor where I worked in 1993ish, looking every bit as Kevin Junior-y as one could imagine. His perfectly coiffed Faces hair, that he never once changed (until the day I cut it too short and he got mad at me), hair that NO ONE was doing yet, scarves, velvet jacket, skinny black jeans, Cuban heeled boots. I defy anyone to name a time where they saw Kevin Junior in any other uniform, ever.
And he was beautiful.
Not in a sexual way, really, just a beautiful and frail specimen of a man – I had never met anyone like him before or since. At the time I met him, he had been on the scene for some time, in The Mystery Girls, The Rosehips – bands with deep influences that a younger-than-everyone-else me had only begun to understand. And he was very much outside of what was happening musically in Chicago at the time, and seemed content to just do what he was doing, and never cared about anything more than simply just being fucking good.
Still, Kevin always seemed destined for greatness, somehow. He used to tell stories about Chrissie Hynde being his babysitter back in Akron, because of course she was – and these details only added to his unique persona.
The most important thing you should know about Kevin Junior, is that he was deeply, deeply talented. The other things about him are simultaneously too vast and too specific to describe to anyone who didn't know him. His almost surprising sense of humor, his appreciation for everything GOOD, even before it was cool or known, and especially if it never was, not to mention his predilection for disgustingly sweet garbage candy.
Kevin Junior was a rock star, and I mean that in the sense that you would never ever see him working at a Starbucks.
The first Chamber Strings record Gospel Morning was incredible. I knew that Kevin was onto something huge – and when things began to take off for them, I knew that the rest of the world would catch up, finally. They recorded the brilliant Month of Sundays, a classic album if I've ever heard one. I remember thinking then: this is beyond what anyone else is doing. This is an album they'll be talking about in 20 years. His songwriting, his inimitable vocals – all culminated in this brilliant package. He had it all: the look. The style. The talent. The gracefully affected stage presence.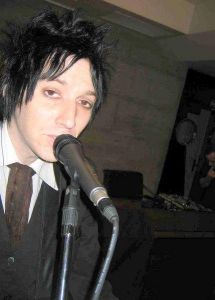 But Kevin Junior was a complicated person. And Kevin Junior was a rock star, and I mean that in the sense that you would never ever see him working at a Starbucks, and it was frankly difficult to picture him working anywhere. He was literally going for broke. He was either going to be hugely successful, or what he became for quite some time: lost. A man out of time, not long for this world. He found unconventional ways to survive, some more admirable than others; he was the extreme example of what we have all gone through at some time: unable to assimilate into real adult behavior. He went through an extremely dark period, one that would unravel what he had built with his own two hands, and he took many people down this road with him. He was hard on himself, he was sensitive, he was lost. And in the real, practical world, this path did not work well. And The Chamber Strings were no more. The album sat there as a reminder of what could have been, as we all waited so many times for a terrible phone call, the one you wait for when someone goes as dark as Kevin went.
And then, sometime in the mid-2000's, I found him. He was back in Chicago, after a lost period in Los Angeles. He had been through the ringer, but in his tough-as-nails way had emerged once again, looking to fix what he had broken. I was ecstatic and relieved, after so much time had passed, not knowing where he had been; just hearing stories through the haze, not sure what was true and what was just gossipy lore. On top of that, he had demos of a few new songs he had been working on. The first one he played me was "One Time Again," and it was achingly beautiful despite the crudeness of the recording – just Kevin and a guitar on God knows what kind of mic – I broke down crying. I think I may have said "Jesus fucking Christ, Kevin."
And again, overwhelmed by this feeling of "why doesn't the whole world know about this guy?" Why is he struggling? Why is life so hard for this beautiful, complicated man? It would take him a few tries, but he would eventually find some real peace and happiness, eventually moving back to Ohio and reforming new Chamber Strings, with the blessing of the old Chamber Strings. I would hear from him occasionally, last time being on my birthday. And after Bowie died, Kevin posted his song "Flashing Star" and said: "Yes, I wrote this song after sitting on my couch for several hours listening to nothing but David Bowie. It ended up as the first song on the first Chamber Strings album. Thanks David for so much inspiration!"
I remember thinking, "Only Kevin could sit and listen to David Bowie for hours and come up with something that was so…Kevin." So completely him, his influences filtered through that sausage maker of true greatness. Maybe you think you can hear Nyro, or Ray Davies, or Al Stewart, or Bacharach or Faces or Chilton. But in the end, it's always just Kevin Junior.
And then late Saturday night, at around 2am, I was searching through my iTunes for a certain Sunday song. And Month of Sundays came up, and I sat and listened to "Make It Through the Summer" for the first time in….years, really. And reflected on what an absolutely perfect pop song it was, and still is. And then this morning, another Sunday, just a week from the last horrible Sunday, I got the news that Kevin was gone. And like any cat with nine lives – his ninth being one of balance, contentment and normalcy – one forgets about the times, the lives before; the ones where you expect, and are prepared, for a call like this.
If there is one thing you have to know about Kevin Junior, it's that he was a true genius, and a true original. I won't be able to tell you anything more, or write anything else that can describe him with any skill or summarization. What I can speak to is his music: music that everyone should know about. Go listen to The Chamber Strings.
Goodbye, beautiful Kevin. Have fun with Bowie, and especially Whitman Mayo.
Rachel Lichtman is a writer and director who tweets as @Rachelichtman.