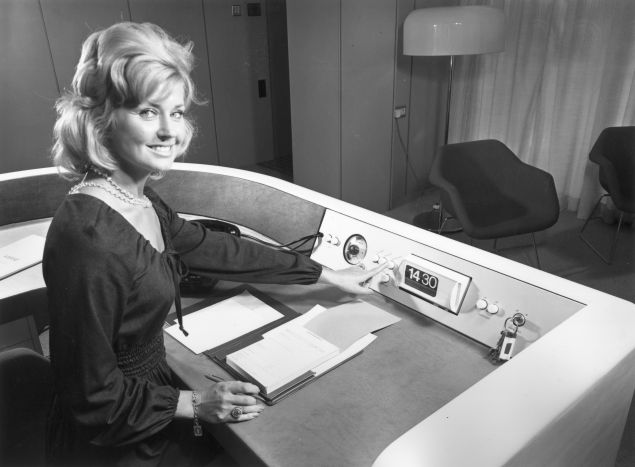 Zachary J. Liszka is a New York employment attorney who has agreed to help me keep my shit together while we go over the new Women's Equality Act. I agree with Canada's Justin Trudeau, that we shouldn't be afraid of feminism. I'd also like to add that feminism has made the workplace better for everyone and we have miles to go. The WEA is good news and all, but let's take a break and get real for a sec: this is only a law now. Check your calendar. While the New York City Human Rights laws have caught up to speed with the times, the following five things were still legal right here under the New York State Human Rights Laws until last week. 
1. Gender pay discrimination
So as of JUST NOW women can't be paid less because of gender. That's a typo, right? My main question is just: are you kidding?
Under the old New York state Equal Pay laws, employers could argue that "any other factor than sex" was the reason they were paying women less. This allowed seemingly arbitrary factors to play a part of pay disparity among men and women. The new updates tighten up the law. The updates to the law replace that seemingly arbitrary standard. The new standard is that their must be a "bona fide" reason for the pay disparity, such as a difference in education or experience.
2. Firing workers for talking about their wages
Great, so even if you pieced together the old laws to prove all the women in your department were getting paid less: you could get fired for asking how much less your coworkers were getting paid. 
When employees discuss wages, here's what happens: they find out the women are paid less, the women bring a lawsuit, but the employer says you broke this clause and you admit you discussed it. And then you get fired. So then they argue this entire discrimination lawsuit should be thrown out because it is just you being upset that you got fired. It's a really sneaky way to get around it.
3. The majority of businesses are no longer protected from sexual harassment
As of this week, small businesses can't sexually harass their employees anymore under the State Human Rights laws. Last week they could. This week, no. 
People need to know that they actually have these rights. I get people who have actually been sexual harassed and their employer only has three employees. There was some protection for small business employees if you worked in the city, but under the State laws, you were not protected. For example, if you lived in Seneca Falls you could not sue your boss for sexual harassment under the State laws just because they had fewer than four employees. And 60 percent of businesses in New York have fewer than four employees.
4. Being passed over for a job just because you have ovaries
Until this week an applicant could be denied a job just for being a human woman who might, someday, in the next 20 years, have children.
That's why we have pay disparity, because employers have a stereotype that women won't be as loyal to their career as their family. But it affects not just women who have families, but women who don't. Men are going to get promotions over women. It's kind of mind blowing; it's 2016. I only represent employees, and I still get one or two phone calls a day about it.
5. Pregnant women can't get fired for asking to sit down
Walk me through this. So your boss can get a ticket for not giving up his or her seat on the subway to a pregnant woman, but until this week a pregnant woman could get fired for asking for a chair at work?
Can you believe that employers refused to provide chairs for pregnant women who were on their feet all the time? Imagine being pregnant and on your feet all day at a factory or even a dry cleaner. It was sort of an understanding, but it was never codified into law. That's so absurd that it's taken that long.
Zachary J. Liszka, Esq. is a New York employment lawyer focusing on workplace discrimination, harassment and unpaid wage litigation.