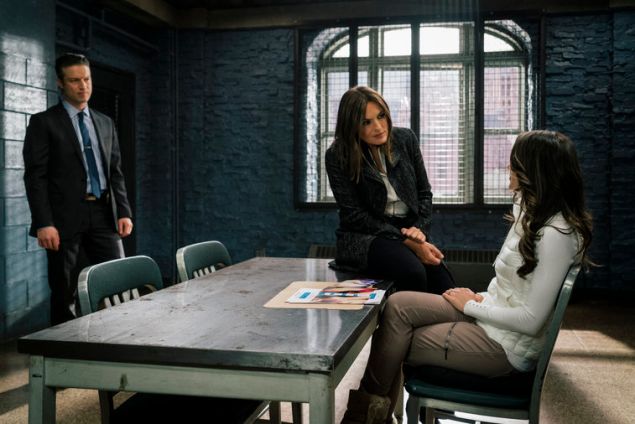 It kind of goes without saying that nothing rattles a parent like something bad happening to their child. What's really troubling is when that thing happens in what's supposed to be a safe, nurturing environment, like at school. Unfortunately, too many times this is the case—predators use the school system to keep supplying them with an unending pool of victims.
If you think about it, school is where kids spend most of their waking hours and it's where their vulnerabilities are more evident than anywhere else. Whether it's academic or social frailties, school is the locale where there are no relatives to coach, cajole, counsel or protect the ever evolving psychological, psychical and hormonal structures growing and changing in a child. While there are no blood relatives there for support, there are adults who are supposed to be overseeing proper development amid all of these complexities. Those adults are expected to act as advocates for the kids in their care, but sadly, all too often, they don't take that responsibility the way they should.
In this episode of SVU, it's established right away that a nubile female teacher is preying on her male students, having sex with them on school grounds. Then, the narrative takes a turn when the teacher, brought in for questioning in the case of a missing boy, admits to what she's done but insists that she'd not responsible for young Zach's disappearance.
Using social media and good old-fashioned footwork, the detectives discover that Zach's wrestling coach orchestrated what Zach thought would be a tête-à-tête with his female teacher and absconded with the boy to a remote cabin.
Digging deeper, the squad discovers that Coach has been at this for a while, amassing many victims. Looking for men to testify against the predator, the detectives approach Nat, who was coach's victim at 15 but who has since graduated and is working as a janitor. The young man refuses, but later comes to the station house to say that he's gotten a confession from Coach on video. In a shocking twist, it's revealed that Nat beat the teacher to force the confession and the whole graphic altercation was captured in Hi-Def. When Coach dies from the injuries he sustained in the assault, ADA O'Dwyer is set to charge Nat with murder.
In the chilling final moments of the episode, Benson pleads for leniency with the ADA, remarking that if Nat is charged with murder, "his life will be over," to which O'Dwyer responds, "Lieutenant, his life was over at 15."
This is a strong statement, even for SVU, but we'll get to that in a minute.
First, it might seem easy for viewers to shrug this episode off as yet another tale about a teacher abusing students, and while there were what might seem like some clichés here—parents who were noticeably too self-absorbed to pay attention to their child, while not just a teacher, but a coach, abuses their son—there was really much more to this storyline than just the inclusion of these elements.
What this episode accurately scrutinizes, among other things, is the persistent stigma of male on male assault. Executive Producer Warren Leight explained the thought process behind this storyline, saying, "One of the things that we were going for here was the difference between the way we perceive boys who've been seduced by a female teacher and the boy who was sodomized by a male teacher. For those two boys who had sex with their female teacher, no one thinks they're damaged in the way that they think the boy who was raped by his coach is. Most people, for whatever reason, can't process that both of these things are rape, whether the predator is male or female."
Leight goes on to point out the scene where this is the most clearly illustrated. "It's basically right there in that beat where Zach's dad says, 'if people think my son was with the hot female teacher that's one thing, but I don't want people to think my kid got it from that coach.' In essence, he's saying, 'I don't want anyone to know what happened to him so we're not going to testify against the guy who did this to him.' To me that's a completely believable 'dad's point of view,' but can you imagine the reverse of that? Can you imagine a teenaged girl being raped by a male teacher and her dad saying that he doesn't want to go after the guy? I don't think that would happen. That was our angle here—to show how really ridiculous that double standard is and how hard it still is for male victims to come forward."
As for the coach, Leight admits that aspects of the character were "inspired" by several real-life cases. "Unfortunately, this kind of thing really happens—the man who's gotten away with this for so long that he's actually convinced himself that he's really saving these kids—and he keeps doing it until someone steps up and stops him, and like we were trying to show, sometimes that's a really hard thing to do because nobody wants to talk about it."
As for that last line of the episode, for victims who have worked to get past abuse or an assault, hearing that this young man's life "ended" when he was assaulted might seem a bit galling, but Leight explained the intention behind that statement this way, "One of the things that we talk a lot about on the show is that it's different for male victims. For female victims, there's a lot of support available to them if they want or need it, and they're allowed to talk about what happened to them. This guy didn't tell anyone. He had this coach that he trusted and that guy raped him, and he just went back to school the next day and didn't say anything to anyone. It threw him into this catatonic state and that's the affect that O'Dwyer's picked up on here—that this victim isn't capable of true logical thought and coherent emotion because of what's happened to him. O'Dwyer is making this statement about this particular young man and this set of circumstances, he's not saying this how it is with all survivors, but it is with this one. It's not a cynical judgment, it's just an assessment, one that's tinged with sadness, but that's very realistic in this particular situation."
On a positive and much less dramatic note, Leight disclosed that while watching the filming of that the opening scene during which Rollins and Carisi spend some time with Rollins' new baby girl something that he hadn't anticipated transpired. "I felt like there was something there that I might need to write a bit more for." He goes on to clarify, saying, "Now, people need to understand that I'm not necessarily 'shipping' them, but, well, he's good with kids and she's a single so…and I think it's interesting how she seems to appreciate him in a different way now. That scene is different than anything we've seen from her up to this point and that intrigues me."
Leight admits that a Rollins' pregnancy wasn't something he'd thought about for the character, but when Rollins' portrayer, Kelli Giddish, announced that she was expecting, he decided to just go with it. Now, Leight says he realizes that the situation has opened up some interesting opportunities for the detective. "I wouldn't have thought to give Rollins a baby at this time in her life, but Kelli was pregnant and I tend to write to reality as best I can so that's what I did here. Plus, I really didn't want to cover it up with folders and potted plants and stuff like that. Now I think it's actually a really interesting place to take this character."
As for the rest of the season and what's in store for the members of the 16th precinct, Leight says that there's still plenty of drama to come. "We've still got a lot of story to tell, and it's all going to be emotional….. in a lot of different ways." Obviously, there's plenty to look forward to (or cringe about, depending on how you take it) in season 17 of SVU.