Sometimes I wonder if pop culture hates us. Why is it that in the greyest, darkest days of the year, every media entity decides that it's time to start dissecting the most vicious, awful parts of the human psyche? Couldn't Serial's second season wait until July? Did some network exec decide that American Crime Story: The People Vs OJ Simpson and The Jinx both needed a February release date in order to coincide with Valentine's Day?
And then there's everyone's favorite downer, Netflix (NFLX)'s Making a Murderer, a show that really personifies the Weill-Brechtian axiom, "The world is poor and man's a shit."* Jesus, that show. I still feel bad about assigning it to Vinnie after getting too bummed out after four episodes. In these darkest hours of binge-watching, can anyone be blamed for needing some moments of levity?
Praise be then, for comedian Giulia Rozzi (one of our Funniest New Faces in Brooklyn!), who, in gearing up for the release of her second comedy album,  True Love, on February 12, 2016, took the thankless task of combing through (or comb-overing?) the Netflix show for a brilliant Tumblr, "Making a Murderer Hairstyles." The results are epic.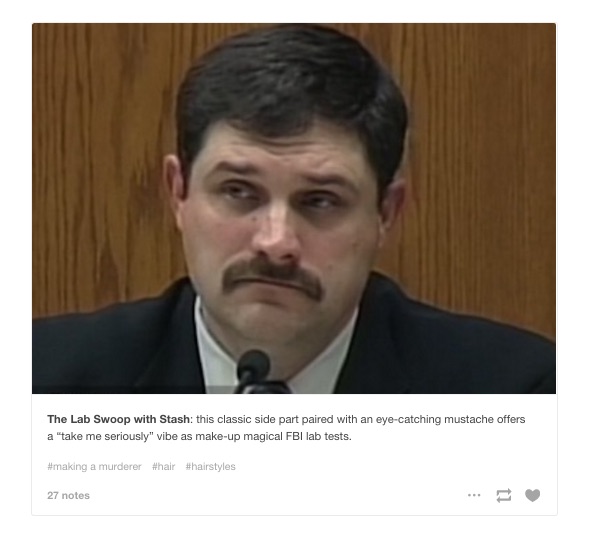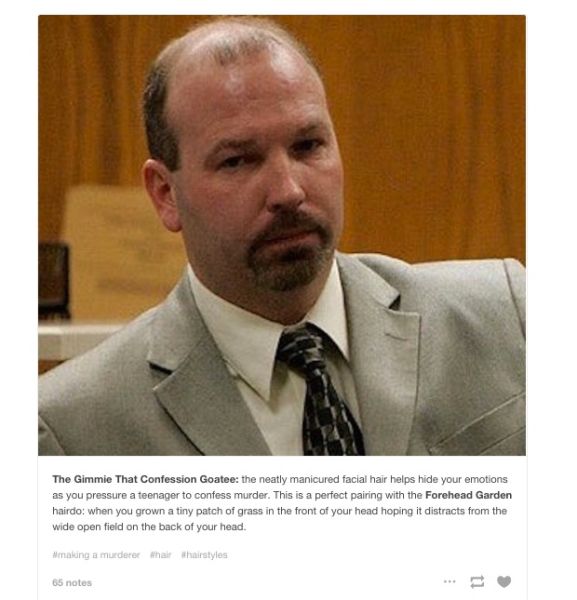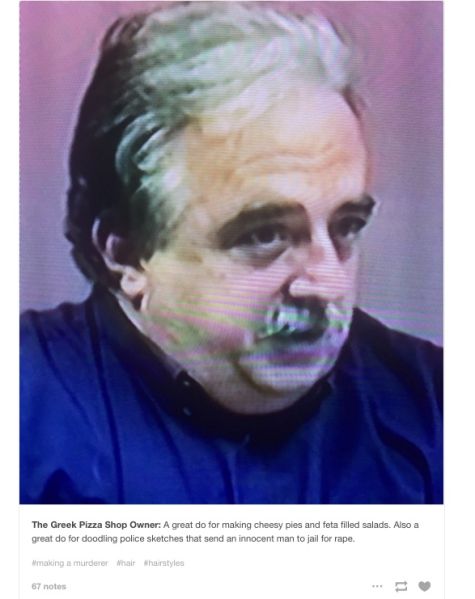 Please check out the rest of the entries: they are as brilliant as these characters wished they were.
*Though I prefer the updated translation from The Threepenny Opera: "I'm glad we all see eye to eye; that life is shit, and then you die."