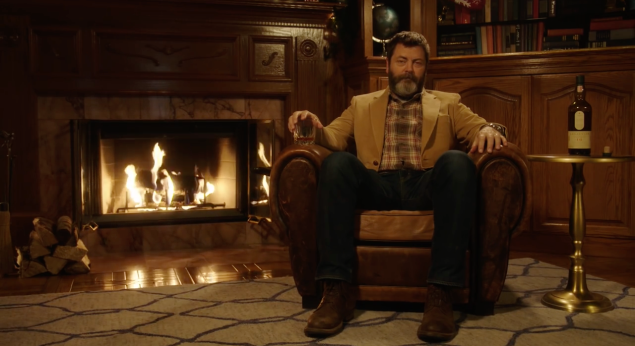 A new kind of trend forecasting website may provide scientific insight into what makes people tick, and may finally explain what on earth millennials are thinking. Instead of offering up the latest developments in fashion, design or style, websites like Cassandra and K-HOLE provide detailed reports on "macrotrends" and "microtrends" of entire generations, with a focus on generations X, Y and Z. Be forewarned, however, that these websites might be just as difficult to navigate as the mindsets of the generations they seek to investigate.
K-HOLE's home page might be likened to that of a hip fashion designer: a spinning logo swirls atop a large banner photo in which two faceless people wearing bucket hats recline on a beach decorated with graffiti-covered palm trees. Instead of finding a catalogue of fashion accessories upon scrolling down, however, a list of oddly titled PDFs called "reports" appears. Many of these titles include terms that transcend English dictionaries. Some more recent title examples include "Prolasticity: A Report on Patience" and "Youth Mode: A Report on Freedom" K-HOLE is often credited as the originator of the term "normcore," a clash of the terms "normal" and "hardcore," which the site coined five years ago when it released its first report (both as an online PDF and on rarefied Livestrong bracelet-inspired USB drives that circulated ad agencies). In these reports, K-HOLE seeks to identify, through a combination of research, visual art and pure imagination, the essence of a generation—how it looks, thinks and acts—mainly as a tool for advertising agencies, but also as free research available to the public.
Started by five twentysomething artists, marketers and other innovative creatives, K-HOLE has seen its research appear in roughly 45 major news outlets, including The New York Times and The Wall Street Journal. It has also helped develop projects with companies like MTV, Kickstarter, The New Museum and MoMA PS1 among others, and its founders have spoken at places like Art Basel, Princeton's School of Architecture, RISD and the Serpentine Galleries.
In 2012, co-founder Dena Yago told the New York Times' T Magazine that K-HOLE straddles art and marketing, while Emily Segal said it rests on the fine line of satire, likening it to fan fiction. "There's a lot of silliness and ridiculousness and neologisms and emoticons used in corporate documents," she said. "[K-HOLE] isn't satirical or fake — but the gesture at first was in the spirit of fan fiction."
Perhaps the reason K-HOLE is an attractive site for professionals and amateurs alike is that it is fun to look at. In a way, reading a report feels like indulging in pseudoscience. The site's language is both convoluted and self-explanatory. The writing feels subjective, resembling both fiction writing and copywriting, but it's rooted in research. Entering the site at all feels like partaking in an interactive post-Internet art exhibit. K-HOLE is, all at once, strange, intriguing, impressive and, frankly, kind of exciting.
Another forecasting group called Cassandra caters to a pool of paying subscribers, most of them also marketers. Unlike K-HOLE, Cassandra doesn't require clients to feel like they've entered a parallel universe in order to understand what's going on. Instead the site offers comprehensive reports on tangible, quantifiable trends with names in the English dictionary. Founded 20 years ago, Cassandra is still making headway in uncovering what it calls "youth behavior." According to the site, the company hopes to inspire product innovation, and to understand a young consumer audience across a variety of divisions including work, tech, entertainment and retail.
To accomplish these goals, Cassandra works by a clear cut methodology explicitly stated on its website: cultural analysis, quantitative and qualitative analysis and cultivation of an exclusive and extensive community of "trendsetters." It even conducts personal consultations with 1,000 handpicked 14 to 34-year olds that it believes to be at the forefront of setting trends. Meghan Pelley, the marketing research manager at Microsoft, recently called Cassandra an invaluable asset. "We use it to suplemment our understanding of our consumer segments," she wrote in an online statement. "It provides us with rich personal insights into the lives of young consumers that we can't get from a singular primary research study."
Paying clients gain access to full reports on macrotrends affecting millennials. During the fall and winter of 2015 macrotrend reports were dedicated to exploring trends in millenials' approaches to romance and love. One report claims that marketing wants customers to fall in love with products the way that they would fall in love with a partner.
Non-paying readers can sign up for Cassandra's daily newsletter, which regularly provides accounts of noteworthy trends that appear to be making headway. A few days ago, an email newsletter issued a report claiming a trend in marketers employing longform advertising strategies, despite millennials' notoriously short attention spans. Cited examples included Doritos' 12-hour Periscope, Jimmy Dean's 11-hour sausage Yule log and Lagavulin Whisky's 45-minute Yule log featuring actor Nick Offerman.
Representatives for K-HOLE and Cassandra did not respond to Observer requests for comment.