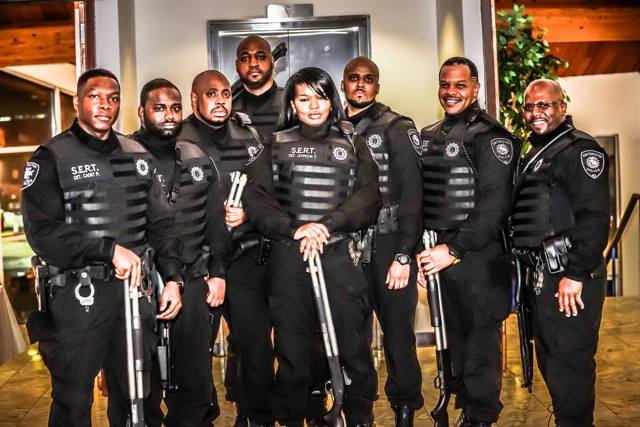 Irvington Mayor Tony Vauss last night announced the formation of the Office of the Mayor's (SERT TEAM) Special Enforcement Response Team (pictured above).
It's a new police unit under the direction of Director Tracy Bowers.
"They're designed to respond to community concerns that come through the mayor's office," Bowers told PolitickerNJ, "any kind of crime that requires a rapid response. We wanted to address community concerns."
There are ten full-time team members on Irvington's SERT. "They started on January 1st," Bowers said.