About 10 years ago, filmmaker Casey Neistat asked jewelry designer Candice Pool on a date, but she rebuffed him. Mr. Neistat, not one to take no for an answer, remained undeterred. He soon bumped into Ms. Pool and convinced her to reconsider. "Both Casey and I are very driven," she told the Observer recently. The couple then dated on and off before Mr. Neistat proposed in Amsterdam in 2013; they married in Cape Town, South Africa, later that year.
"To us, there's no such thing as failure," said Ms. Pool. "Sharing that drive is rewarding."
Apparently. Both members of the couple are wildly successful.
Aside from directing commercials for clients including Nike, Google and Mercedes-Benz, Mr. Neistat operates a burgeoning social media company. His company recently launched a popular new app, Beme, which enables users to speedily share an unfiltered four-second video clip. He also somehow finds time to star in a daily video blog on YouTube with more than 1.7 million subscribers.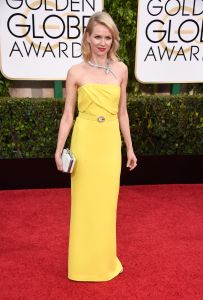 Born in Cape Town and raised in Texas, Ms. Pool moved to New York City 15 years ago. She bartended for a living, but long aspired to run a jewelry business. Soon enough, she started Finn Jewelry out of her apartment. Though she lacks formal training as a jeweler, Ms. Pool now counts tastemakers such as Naomi Watts, Gisele Bündchen, Karlie Kloss and Taylor Swift as clients.
Ms. Pool's downtown studio and showroom could house royalty, complete with velvet couches, candelabras and, of course, many, many diamonds. Finn was a finalist for a CFDA/Vogue Fashion Fund Award nomination in 2011 and is sold in Barneys New York and at other high-end boutiques nationwide.
Mr. Neistat, who hails from New London, Conn., dropped out of high school at 15 due to a challenging family life. He long dreamed of moving to New York City to become a filmmaker and began making short films. In 2003, he gained notoriety with a film exposing the scandalously short life of iPod's battery. He and his brother stenciled "iPod's un-replaceable battery lasts only 18 months" on Apple ads throughout the city and the video of their culture-jamming campaign attracted more than 6 million viewers. The viral video led to 2010 HBO series The Neistat Brothers, which chronicled the brothers' exploits.
In his studio, which is decorated by a Catfish poster (a show produced by two of his best friends), an oversized Facebook "like" button, a stack of VHS conversions of his favorite DVDs, multiple cameras, awards and his infamous boosted board, Mr. Neistat said he conceived Beme "to create a way to share without the burden of having to create."
"Video," he continued, "is the most dynamic means of communication, but to leverage that you have to first make something. The idea of stripping out the stress of creation and just leaving the ability to share was wildly interesting to me."
With regard to the ever-changing technology industry, Mr. Neistat struck an optimistic tone: "People are leveraging technology to create a better world. It sounds trite, but communication technologies provide us all with a way of sharing, making it harder to hide the aspects of life that need fixing and easier to share the aspects of life that need promoting."
Mr. Neistat finds inspiration by documenting everyday life; subjects range from his daughter to his favorite restaurants and his playground-like office. As an entrepreneur, he believes in the power of seizing opportunities. "Being bored with the current state of things has always been a huge motivator for me," he said. "I can wait for someone else to advance things or just do it myself… I prefer to be proactive over reactive."
Read about The Next Big…
Marshall McLuhan or L. Ron Hubbard