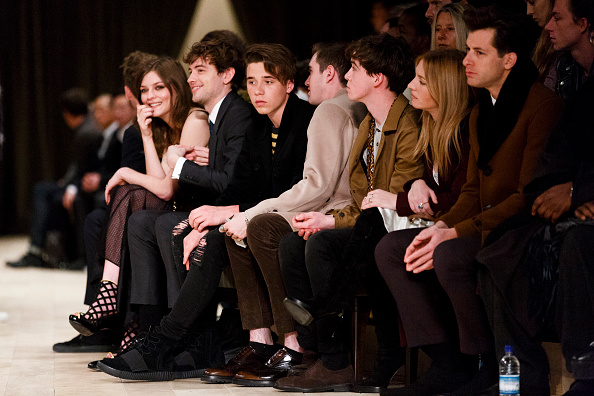 Though we seem to be getting an abbreviated winter this year, London Collections: Men designers seem to be hoping this turn back to normal for the Fall 2016 season. Whether streaming on a hookup app, Apple TV or not streaming at all, pelts seemed to be the name of the game.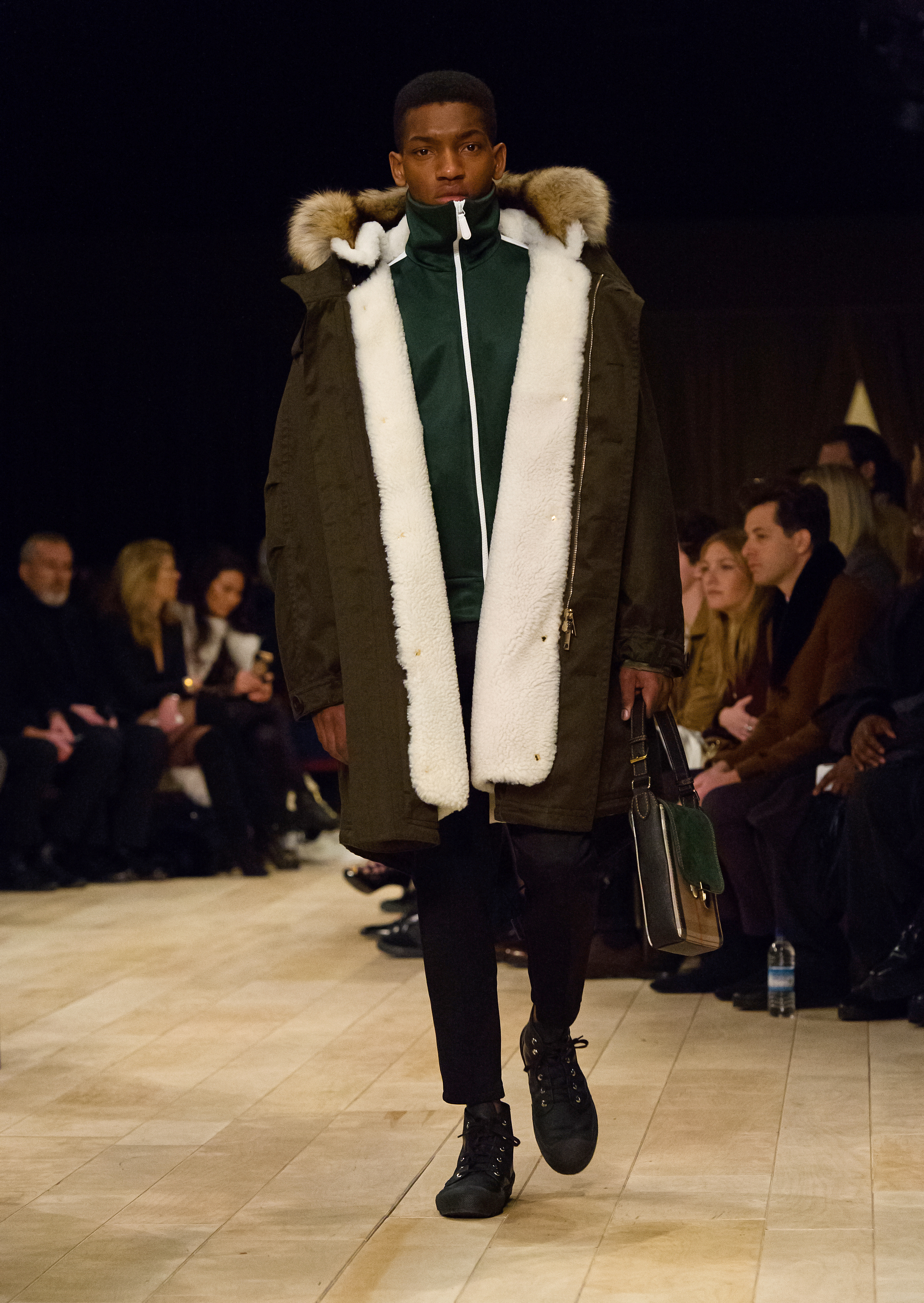 Burberry, the commercial heavyweight of LC:M,  found influence mostly by virtue of size. With almost 500 locations worldwide, a robust e-commerce business and a massive social media presence (Romeo Beckham's Christmas ad for the company garnered a whopping 11 million views within 48 hours of being live) brute force alone sees styles from the brand move the needle on trends. While the focus on the zip-up track jacket definitely got a bit of attention, it was the deftly done fur pieces sprinkled in the lineup that caught ours.
From shearling collars and felt duffles to a whopper of a Joe Namath fur pelt coat, the trend cropped up throughout the outerwear-focused collection. Even a zipped bomber got the treatment in short hairs of red and black, combining the range's simplicity with its luxe appeal. The rest of the collection was a bit of a recap of the brand's 160 year history, and with good reason: in November it was announced that the Prorsum, London and Brit lines would all be combined. The move sheds a bit of light on why the brand would pair funnel necked track suits with tailored sequined pants and send that down the same runway as a standout red and black plaid tailored trench coat and a British navy inspired cape.
But fur cropped up elsewhere for the week's event. While it did turn up in stoles and a fluffy white coat at the Grindr hosted J.W.Anderson show, Coach's 1941 line made an indelible impression, too. The high-end arm of the brand showed a line up predicated on laid-back American style (think leather motorcycle jackets à la Marlon Brando and flannels à la …. 'Murica), but it was two of the first three looks that caught our attention.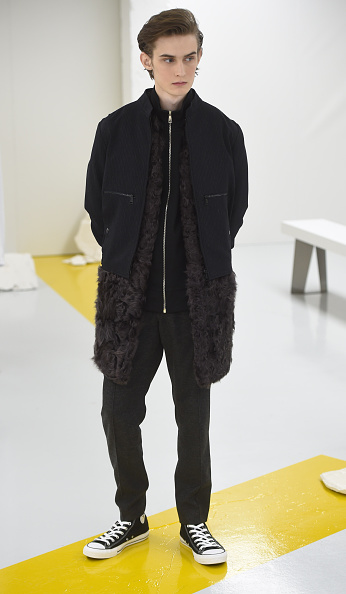 The imposing silhouettes were products of a signature Coach style: reversed shearling. The technique puts the long hairs on the outside and the suede on the inside, complemented by shearling sneakers, styled with both looks. Elsewhere shearling turned up, right side in, alongside covetable teddy fur bombers and fuzzy trimmed coats worn under parkas. And while there was a Topman Design shearling collar here and a Gieves & Hawkes shearling lined duffle coat there, it was at Baartmans and Siegel that fur had a third big moment.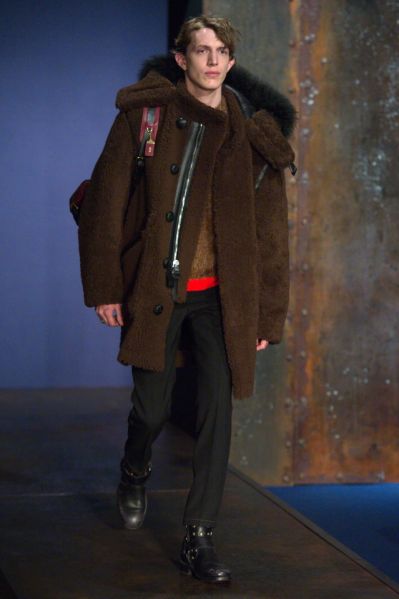 Rabbit fur-lined reversible bombers, cashmere trench coats done in camel with a fluffy, long haired collar and duffles with fur lined hoods packed the 10-piece men's range. It was an impressionable range with a pimp-like '70s swagger; all bravado, no humility. Rounded out with the now-ubiquitous turtleneck, a track jacket à la Burberry and a few tailoring looks, the Spanish Harlem inspired range was a definite stand out of the shows.