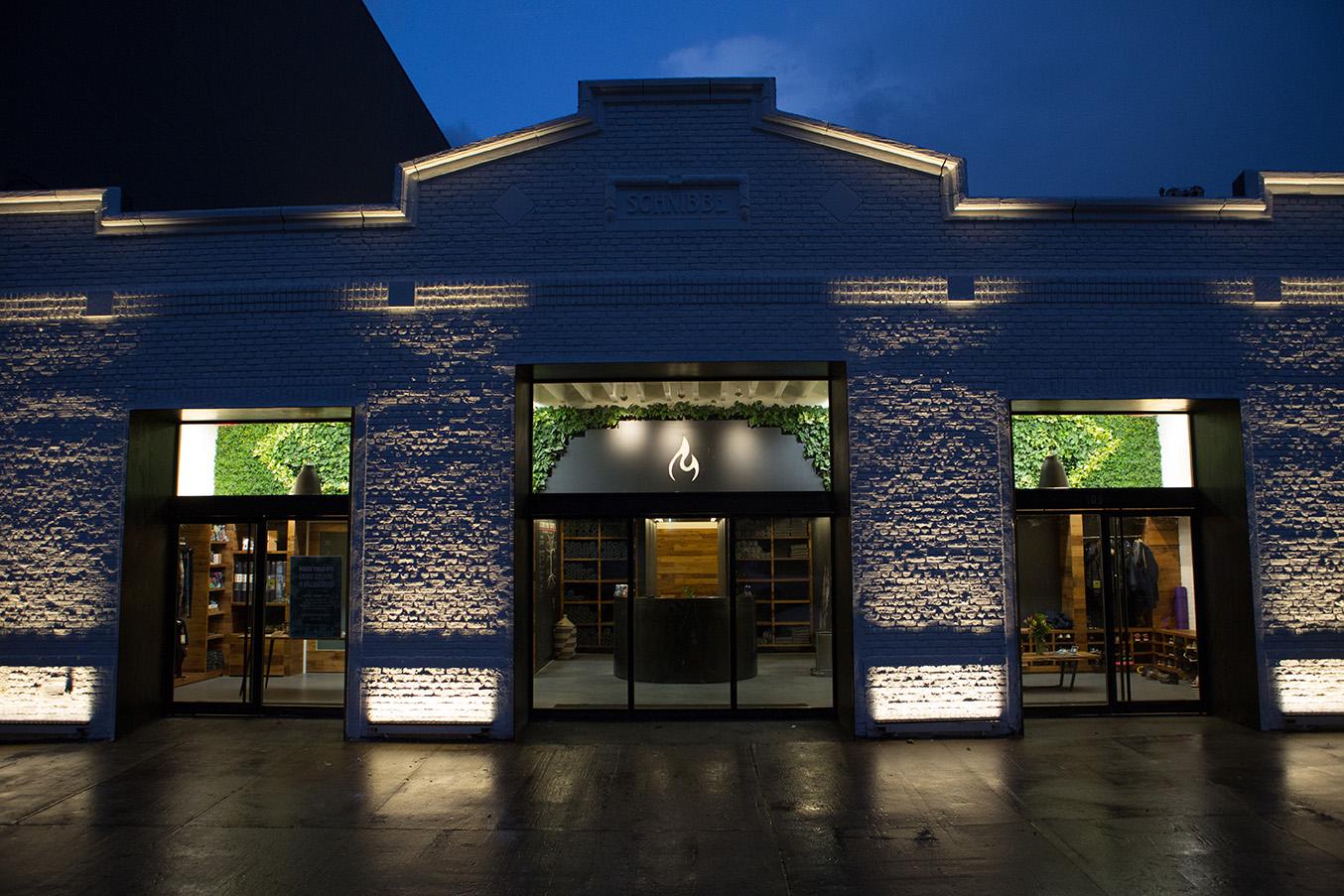 Another day, another trendy yoga studio has opened in Williamsburg, where it seems like each block has its own wellness bodega on every corner. New York is home to Yoga 4 Better Sex courtesy of ((305)) Fitness, themed classes ranging from Adele to Frank Ocean thanks to Banana Skirt Productions, or the dude-friendly hot hip hop of Y7. The latter has notoriously been the hippest hot yoga spot, but it's about to be upstaged by Williamsburg newcomer Modo. Their latest location is immaculate, with its own live soundtrack provided by famous indie artists. What more could a hipster, hot yoga devotee ask for?
While I'm a firm believer that the only cure for a hangover is consuming carbs you otherwise wouldn't ever acknowledge, many people swear by a solid sweat session. After all, in the world of wellness, spending a day recovering and bettering yourself is deemed far superior to a Sunday under the covers, recuperating with sustenance from Seamless.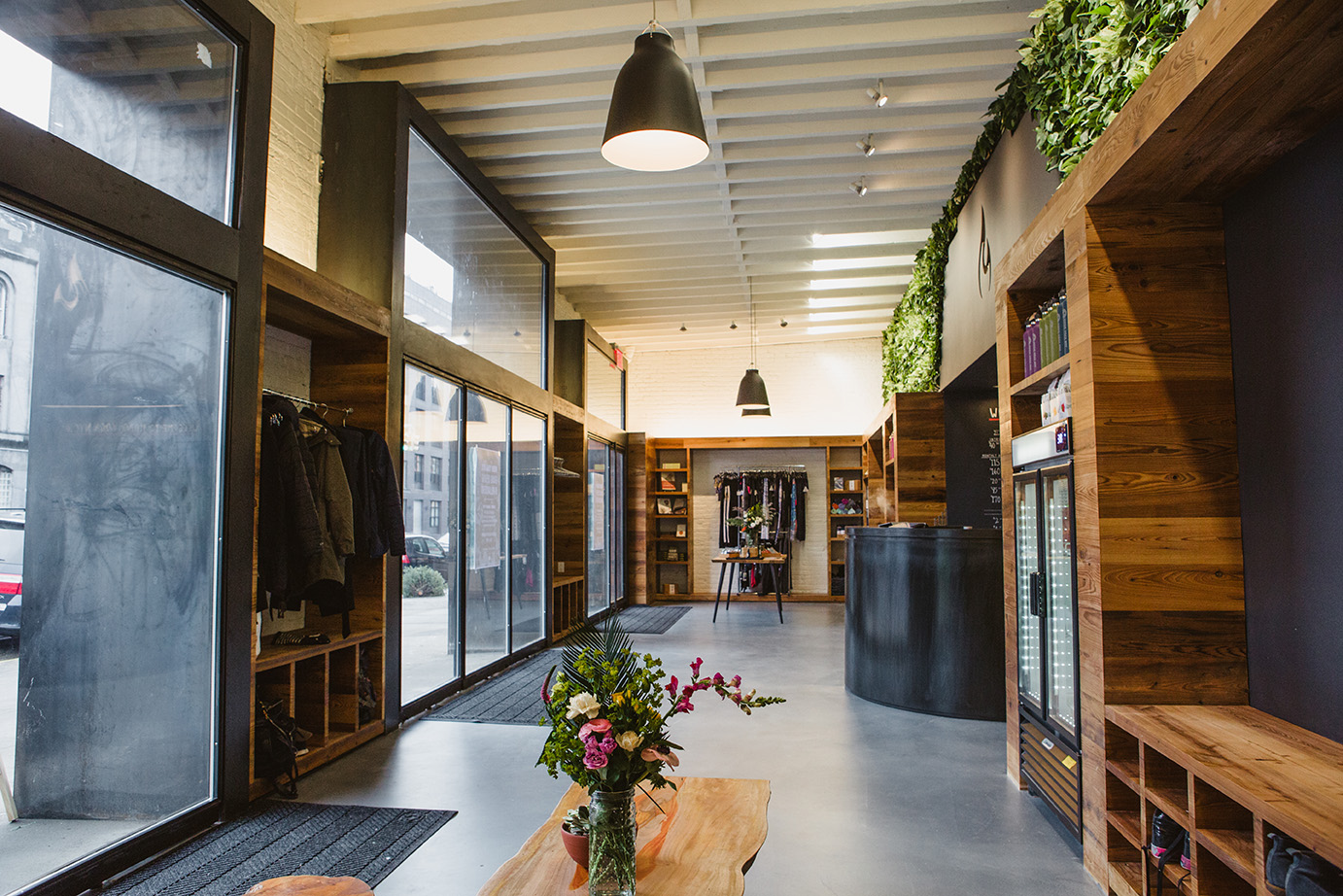 In an effort to not give up on my New Year's resolutions in the first month of the year, I combined my weekend guilty pleasure (rainbow bagels via delivery, because one should never miss a peak Instagram opportunity), with wellness, by attending the opening of Modo, a studio that's already a favorite with the fitness set in Montreal, Los Angeles and the West Village.
Modo was founded by indie music favorites, including Arcade Fire's violinist Sarah Neufeld. Ms. Neufeld and and Bon Iver contributor Colin Stetson both performed alongside a handful of other impressive musicians, making it unsurprising that the class was packed, mat-to-mat.
After arriving on a particularly rainy Sunday afternoon, I was ushered into a clean, cozy room by Rebecca Foon, one of the co-founders and co-owners, an environmental activist, yogi and musician who plays in groups like the lovely Esmerine. I walked by a disappointed crowd dying to see the (literally) hottest craze to sweep through the borough, who couldn't get into the packed class, but were given passes for free classes, to be taken at a later date.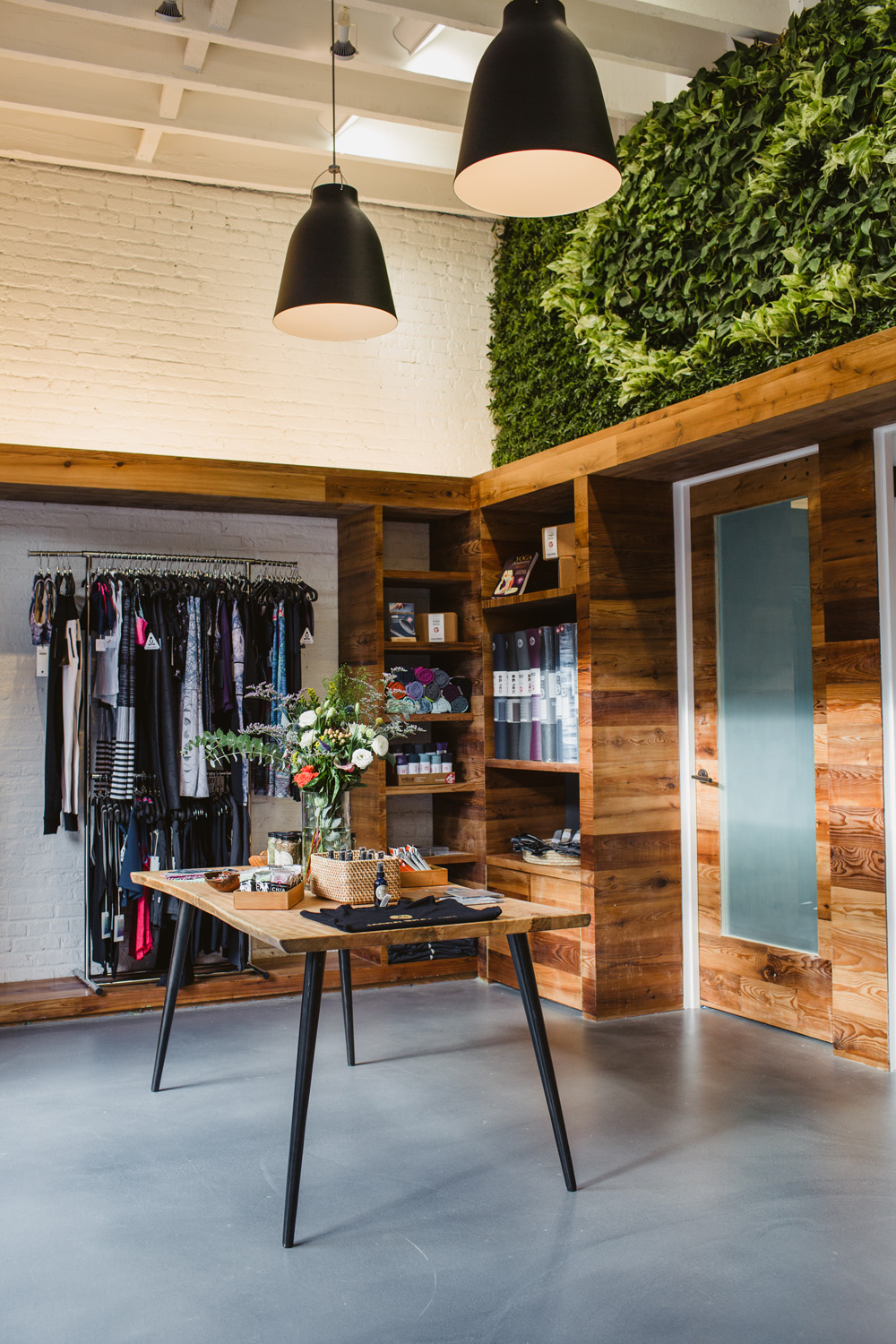 Unlike SoulCycle, where people wear the most colorful athleisure looks they could find, everyone was in head-to-toe black. I absentmindedly wondered if it was a requirement to have at least one tattoo, and if I would be asked to leave until I could return with fresh ink. As I sat on my mat, dripping sweat before class even started, the man next to me began going through his sun salutations. While I'm all for a good pre-game, the thought of starting yoga with even more yoga in the unbearable heat was exhausting. When the instructor told everyone to "hop or float" to the front of our mats, he seemed to silently float.
Once class started, led by Guillaume Brun and Dina T., I prepared to feel sore. I had spent that Saturday day drinking to celebrate my inaugural game on a recreational dodgeball team, using muscles that had been dormant since my P.E. era. Instead, the beautiful, calm music, which sounded like rain, transported me away from the sweaty bodies almost on top of me. Mr. Brun's voice was so relaxing I wondered if I could make a recording and use it to lull myself into a deep sleep, along with the orchestral sounds emanating from the corner.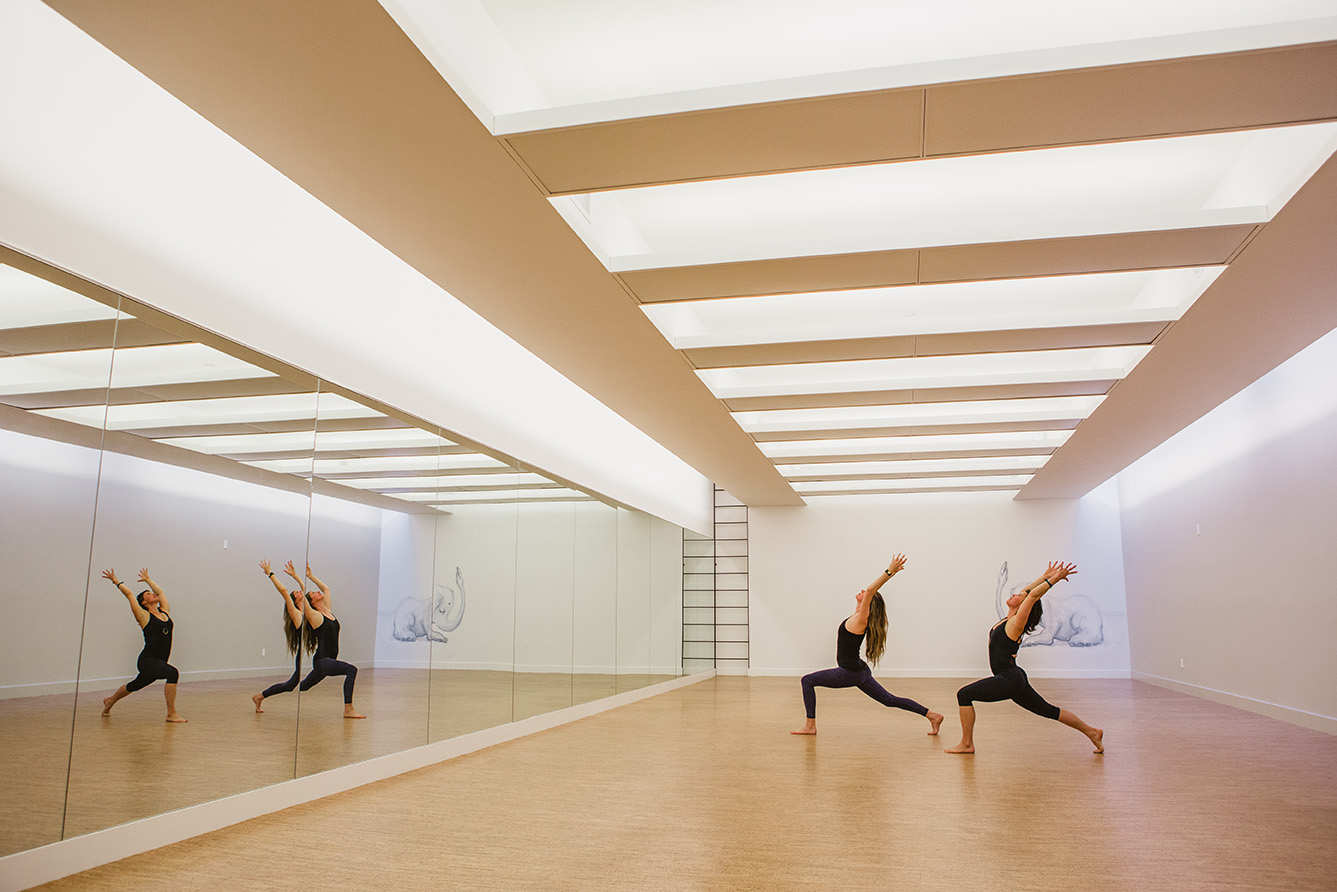 As a former Floridian who spent summers in New Orleans, I thought I knew heat. After all, I've been to my fair share of hot yoga classes, whether it was exploring Y7 or accidentally attending one because the air conditioning wasn't working, but I've never experienced this. It felt like I was detoxing from not only the day before, but my entire life, as sweat poured off of my body in waves. It seemed like every sip of vodka I had ever consumed was leaving my body. At one point, I wondered if cheeks could sweat, as I wasn't quite sure where it was all coming from. As the woman in front of me went into crow in the crowded room, I could see that her feet were pruning. My makeup melted off in the 98 degrees, and with 35% humidity my slicked straight lob quickly curled up.
After class, there was catered kale and yogis were invited to enjoy different flavors of Kombucha while perusing the gift shop. While it was all very Williamsburg, there was something comforting about it. It felt like emerging from a summer camp swimming pool, with everyone well-rested and much happier than when they entered. In a city where classes can be sterile, there was a community vibe that wasn't just promised on the website—it had actually been accomplished, thanks to the originality of the music and the beauty of the space.