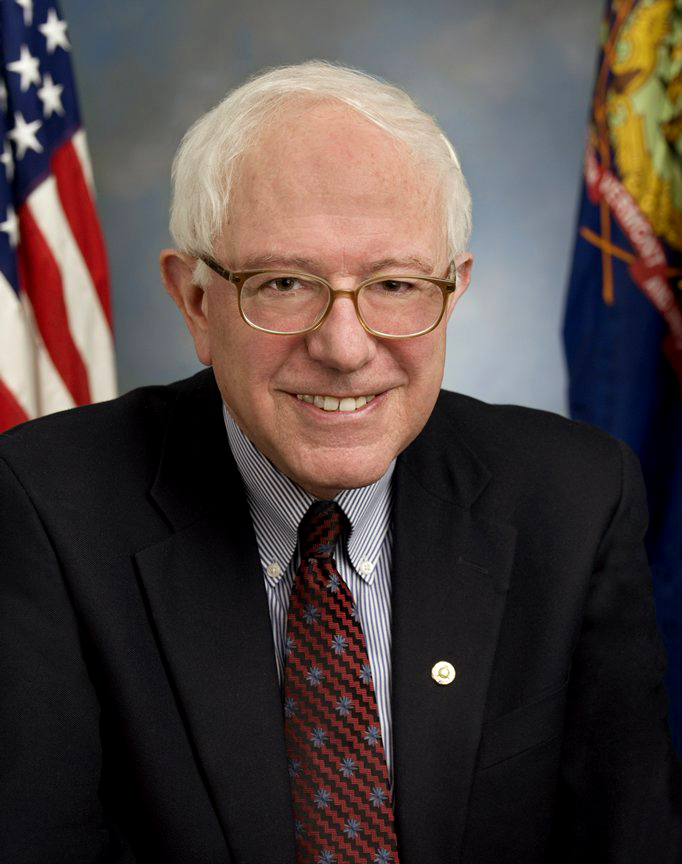 Bernie Sanders has opened up a 14 point lead over Hillary Clinton in New Hampshire, according to this morning's Monmouth University Poll of Granite State voters likely to participate in February's Democratic primary.
Sanders retains his sizable advantage among registered independents and new voters, men, and younger voters and has now overtaken Clinton among registered Democrats, women, and voters age 50 and older, the poll finds.
Currently, Sanders holds a 53% to 39% lead over Clinton in the Granite State's first-in-the-nation primary.  Clinton actually led by 48% to 45% in November, but Sanders had the advantage in September – a 43% to 36% lead in a multi-candidate field.  O'Malley currently has 5% support, which is basically unchanged from prior polls.
With one month to go, a majority (52%) of New Hampshire primary voters say they are completely decided on who they will support, which is up from 35% two months ago.  Sanders supporters (55%) are slightly more likely to be locked into their decision than Clinton voters (49%).  Another 32% of New Hampshire Democrats say they have a strong preference but are willing to consider other candidates, whereas very few say they only have a slight preference (8%) or are really undecided (8%).  This means the potential for vote switching is getting slimmer.
In addition to the 53% who currently support Sanders, another 20% of primary voters say they could end up voting for him on February 9th instead of their current choice.  In addition to the 39% who currently support Clinton, another 21% say they could see themselves actually casting their ballots for her.  Just 10% of New Hampshire Democrats say they would be likely to switch their vote to O'Malley, in addition to the 5% who already support him.
"New Hampshire Democratic preferences are getting baked in, with Sanders gaining the upper hand.  The final question will be who does a better job at turning out their respective voting blocs," said Patrick Murray, director of the independent Monmouth University Polling Institute in New Jersey.
New Hampshire's modified primary system and same-day registration will bring out a large number of voters who are not partisan diehards, but registered Democrats will almost certainly make up the majority of February's electorate.  Unfortunately for Clinton, she (42%) she is now losing this group to Sanders (50%), where she had claimed a sizable 57% – 35% lead just two months ago.  Among independents and new voters likely to take part in the primary, Sanders enjoys a 58% – 34% advantage, similar to his 59% – 35% lead in November.
Sanders (50%) has also overtaken Clinton (44%) among women voters, erasing a 37% to 56% deficit from two months ago.  He continues to lead among men by 57% – 32%, which is similar to his 54% – 37% edge in November.
Sanders continues to enjoy sizable support from voters under age 50, holding a 58% – 30% lead, similar to his 54% – 36% lead in November.  But he is now winning older voters as well, by 50% to 44%.  Two months ago, Clinton held the age 50 and older group by a 56% – 38% margin.
Likely primary voters continue to have overwhelmingly positive views of both Sanders (90% favorable – 6% unfavorable) and Clinton (73% favorable – 19% unfavorable).   These results represent a very slight uptick for Sanders and a very slight dip for Clinton since November.  O'Malley holds a 38% favorable and 20% unfavorable rating, which is basically unchanged from two months ago.
The vast majority of New Hampshire Democrats would be able to live with either of the front-runners becoming the party's standard bearer, with 9-in-10 feeling good about the prospect of a Sanders nomination (48% enthusiastic and 42% satisfied) and about 3-in-4 saying the same about Clinton (36% enthusiastic and 38% satisfied).
The Monmouth University Poll also found that very few New Hampshire Democrats believe former President Bill Clinton will be a drag on his wife's campaign.  Half (50%) feel he helps Hillary's chances of getting elected and just 12% say he hurts her prospects.  Another 32% believe he will have little impact either way.
One-third (34%) of primary voters report having seen at least one of the presidential candidates in person, with 22% attending a Clinton event and 22% seeing Sanders in the flesh.  O'Malley has personally met 6% of the electorate.  Interestingly, likely Democratic voters also report having spent some time hanging with the GOP field, including Jeb Bush (3%), Donald Trump (3%), Chris Christie (2%), Ben Carson (2%), John Kasich (2%), and Marco Rubio (2%).
The top issue for Granite State Democrats in deciding who to support, according to the Monmouth poll, is the economy and jobs (29% first choice / 19% second choice), followed by national security and terrorism (14% / 12%), health care (11% / 16%), social issues (10% / 9%), and education (9% / 11%).  Taxes and spending (5% / 8%), gun ownership (4% / 6%), immigration (2% / 3%), and drug addiction (2% / 3%) rank much farther down the list.
The Monmouth University Poll was conducted by telephone from January 7 to 10, 2016 with 413 New Hampshire voters likely to vote in the Democratic presidential primary.  This sample has a margin of error of +4.8 percent.  The poll was conducted by the Monmouth University Polling Institute in West Long Branch.