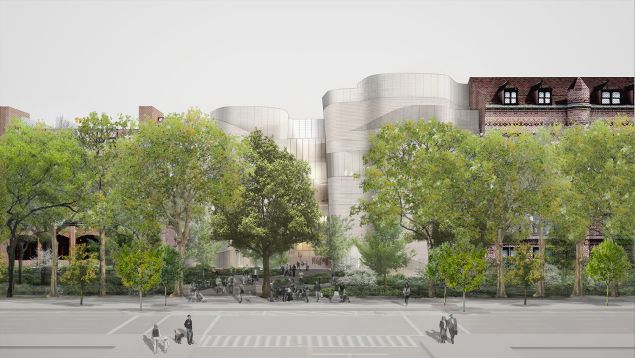 The gripes from Upper West Side residents came almost immediately after the American Museum of Natural History announced its planned expansion into a sliver of Theodore Roosevelt Park. They complained over the use of parkland, congestion from visitors, the changing character of the neighborhood.
The complaints were met with an eye roll from many—including some of their neighbors. "It's not like, 'Oh, we're going to put in a mall.' I have no problem with museums expanding," said Tracy Aron, a Broadway producer. The response was seen as a vestige of the lefty, liberal tradition that lingers on the Upper West Side, one that views development with suspicion and disdain. "We all would like the neighborhood to retain the charm that drew us to it in the first place," Ms. Aron continued, "but anyone trying to keep things exactly as they used to be—they're living in a dream world."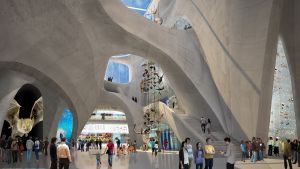 But it was a dream world that nonetheless had a place in the public imagination—think tree-lined streets, independent bookstores, evenings at Lincoln Center and Nora Ephron comedies. Manhattan's uptown neighborhood of choice for those in the theater, art and literary worlds has not been immune to the upheaval caused by a sky-high real estate market.
In the past decade, a host of iconic commercial establishments—Shakespeare & Co., H & H Bagels, Barnes & Noble—have been supplanted by the likes of Apple and other large retailers. Recent reports from REBNY show that commercial ground-floor rents on Broadway and Columbus go for an average of $368 per square foot, compared to $335 per square foot on upper Third Avenue, though still far below prime locations like Madison Avenue (up to $1,613 per square foot).
And in just seven years, the neighborhood has also lost around 23 percent of its rent-stabilized apartments, according to analyses done by data researchers John Krauss and Ben Wellington. Meanwhile, the area has seen new construction such as 210 West 77th Street, where the average unit goes for $7.77 million, or One Riverside Park, where available units are going for an average of $8.2 million. (The neighborhood's average condo sales price is closer to $4 million.)
It's a familiar tale, of course, and one that has played out in pretty much every other neighborhood post-Starbucks in the city. But changes on the Upper West Side had been somewhat more gradual and surprisingly without conflict. That is, until the creation of the Defenders of Teddy Roosevelt Park, a group of area residents who have made it their mission to protect the parkland from the museum's planned expansion of the Richard Gilder Center for Science, Education, and Innovation.
"I was very concerned about the impact it was going to have on the character of the park, which is a very precious neighborhood gathering spot," said Sig Gissler, current president of the group, which he claims has about 3,000 members.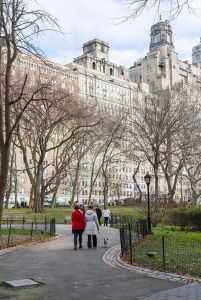 "Originally, [the museum] said about 80 percent of the new building would occupy parkland. Now they say about 20 percent of the structure would consume parkland," Mr. Gissler, the former administrator of the Pulitzer Prizes and a journalism professor at Columbia University, told the Observer. "We feel like we had a substantial victory."
He is referring to the museum's scaled-back plan to use just one-fourth of an acre of the park for the new, 218,000-square-foot building. The Jeanne Gang-designed structure will stand six stories, which is average for the neighborhood.
But still, Mr. Gissler's comrades-in-arms are not satisfied. "We want to make sure that the new entrance that the museum is planning to build doesn't jeopardize the character of the park," Mr. Gissler continued. "We are also concerned about to what extent we can save trees, and how we can limit congestion and any harm to the environment."
"We've learned that there is an underground footprint larger than the aboveground footprint," Mr. Gissler added. "They are excavating underground to provide a better truck service for the building, and that can have an impact on an elm tree that we are hoping can be saved. We are in the process of gathering info and reassessing the situation."
And that's where the eye rolling becomes more commonplace. "When there is expansion, there is always growing pain. People don't like change, and people are creatures of habit," Douglas Elliman broker and Upper West Side resident Ann Cutbill Lenane told the Observer. "Sometimes change isn't good, but these changes I see are adding to the neighborhood; I think that they are all good. Look at the planetarium! People didn't like that at first," she pointed out.
But the Defenders of Teddy Roosevelt are expressing a larger concern about disappearing public spaces, where all kinds of people congregate to have the conversations that are at the heart of what the neighborhood is really about.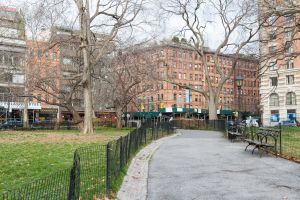 "The park goes through a whole range of uses as the day begins, with people over there in the morning with their coffee and workers in the neighborhood eating lunch there," Mr. Gissler told the Observer. "People come out with kids and after work ends, moms and dads are out there, and nannies with babies, and dog walkers going by. It just has a kind of backyard-to-the-neighborhood feel. That's what we want, above all else, to preserve."
The loss of commercial spaces that doubled as quasi-public meeting places contributes to concerns about encroachment.
"One of my favorite experiences in the world was going to the Barnes & Noble, which is now a Lowes. It was the best Barnes & Noble in the world," Daniel Roberts, a 45-year-old writer who has owned residences on the Upper West Side since 1994, told the Observer. "It had an escalator, with the bookstore upstairs. It was amazing, on the corner of 66th and Broadway. That was a community place."
"In my opinion, from the 20 years I've been on the Upper West Side, the great appeal is that there are a lot more people who don't want to be strangers for a long time," Mr. Roberts said. "Who, whether in the mood to or not to, want to engage you in conversation."
"If you remove the venues where those conversations occur, it makes the space a lot lonelier," he added.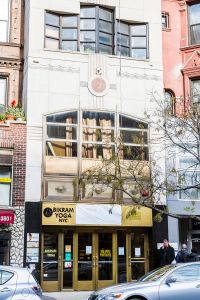 "There used to be a store on 72nd Street, between Amsterdam and Columbus—Éclair," Sari Anthony, a lifelong Upper West Side inhabitant, recalled. "It was delicious; these pastries! It's gone. I don't even know what it is now." (In case anyone is wondering, a Krispy Kreme took over the space at 141 West 72nd Street; presently it is a yoga studio.)
The explosion of luxury development—not to mention the rental-to-condo conversions—has made the area feel more impermanent, say some residents. "I grew up on the Upper West Side, and it was very liberal," Ms. Anthony noted. "It was more of a community. You knew your neighborhoods; you knew people on the block. When I lived on 75th Street for over 40 years and we would walk our dog, you knew the person and said hello…it was like a small town," she said wistfully. "Now, what I see is an enormous number of tourists."
Those tourists, not coincidentally, are another problem that the Defenders of Teddy Roosevelt Park would like to tackle. "It's much different than Central Park. Central Park is a teeming international destination…[but] small parks are important,"  Mr. Gissler said.
"I think all the new apartments bring a lot more people to the area that seem a little more transient," restaurant owner Gabriel Aiello, who has lived on the Upper West Side for 25 years, told the Observer.
The clientele at his restaurant, Gabriel's, which he has owned and operated at 11 West 60th Street for more than 20 years, reflects the neighborhood's evolution.
"The crowd has changed a bit over the years. It has become a tougher business," he conceded. "We're lucky to have an incredible core of regulars, which I do think is because it's owner operated. [But] the new crowd…they aren't as loyal."
It's that loyal crowd that the Defenders of Teddy Roosevelt Park are counting on. "It's an audience that can be mobilized, a population that can be mobilized for the right cause," said Mr. Gissler.
"We see ourselves as the watchdog of the park," he added. "The watchdog must be vigilant, but we must also be relevant. We must be both, I often say."